How We Searched for and Found the Right NIVEA Luminous Ambassadors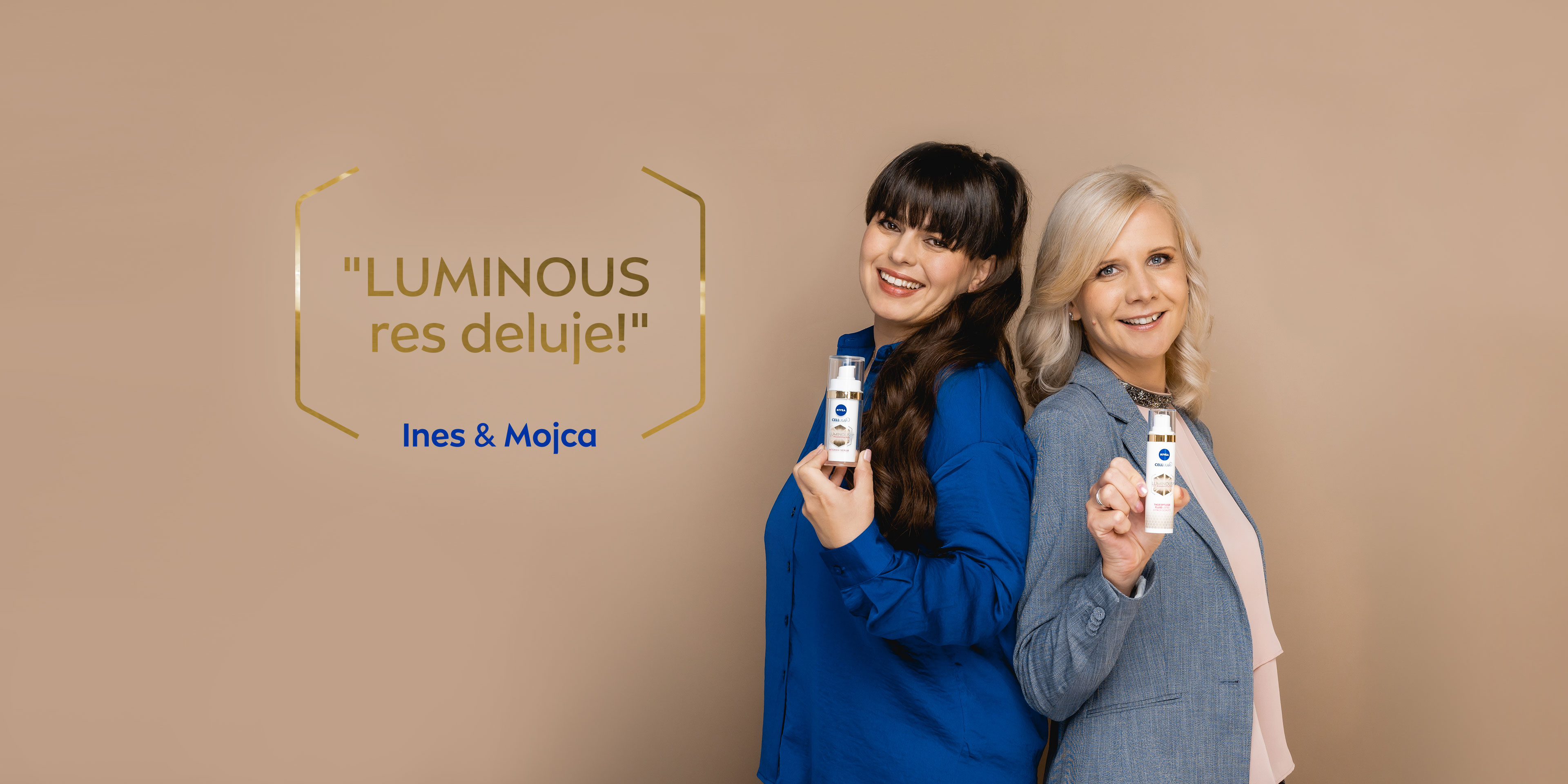 With our long-time client we worked on a project that featured local NIVEA Luminous ambassadors for the Slovenian and Croatian markets. We carried out the project from start to finish, including concept development, execution of the contest, creative management, video production and design of the final advertising materials. We have proven that a well-thought-out selection process can be used to discover genuine ambassadors of skincare products and that building customer trust gradually and working with the right associates as well as real women – as opposed to professional models – is the way to creating top-quality materials.
Services
Content management
Communication campaign
Categories
Health and Beauty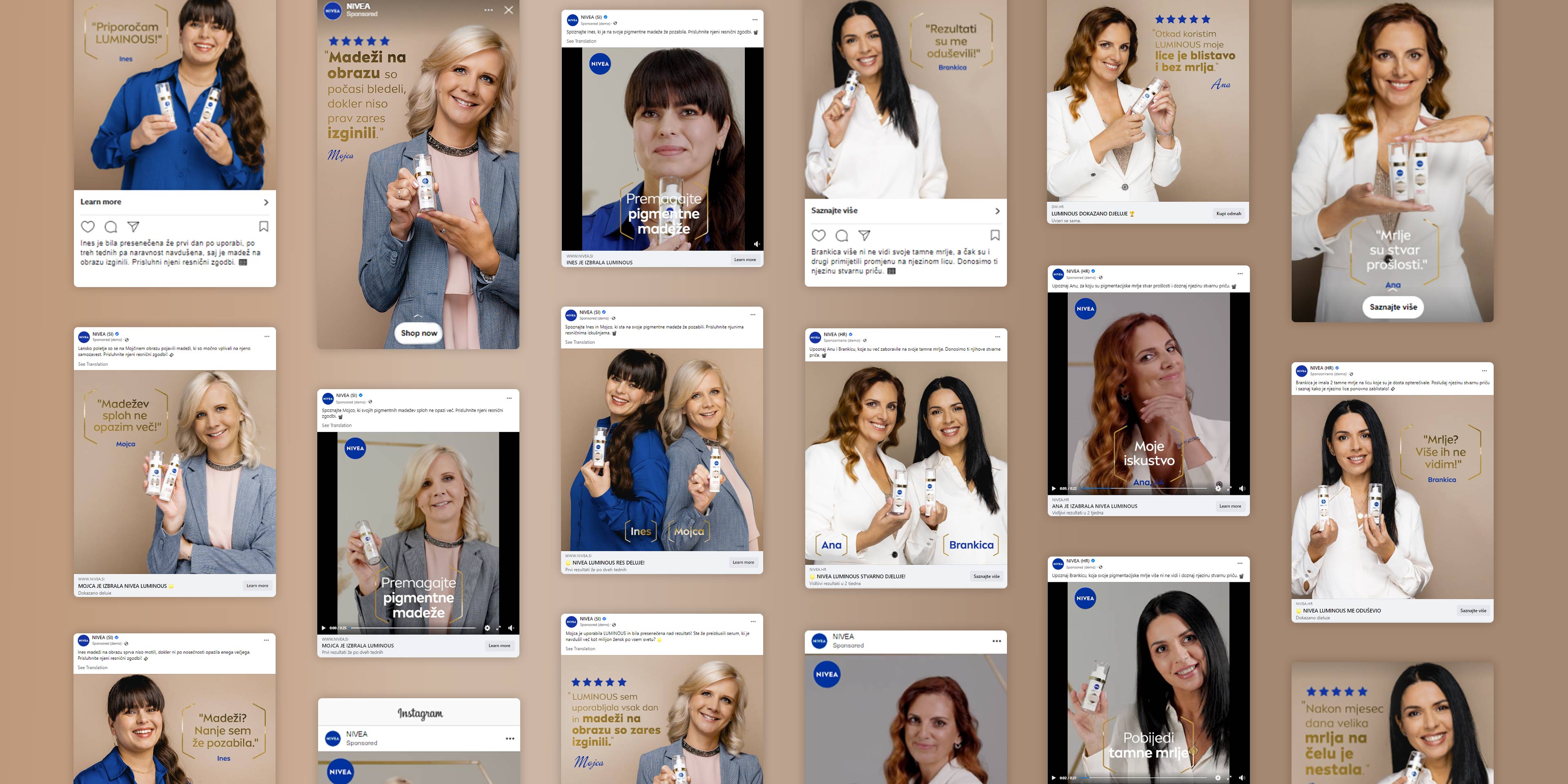 From international models to local ambassadors
The success story of the hugely popular NIVEA Luminous anti-pigment skincare products started back in 2020, when a beautiful woman, a professional model, was used in advertisements geared towards potential product users. She was soon joined by influencers in individual markets, followed by women who had tried the products themselves and were willing to share their experience with others.
Past campaigns have taught us that NIVEA product buyers trust other users more than models. In 2022, after two years during which the serum became not only the best-selling anti-pigment serum in Europe, but also in worldwide, we thus decided it was time to find local ambassadors – women who are neither models nor influencers, real women with real names who are faced with similar challenges on a daily basis, who speak the same language and live in the same environment as our target group.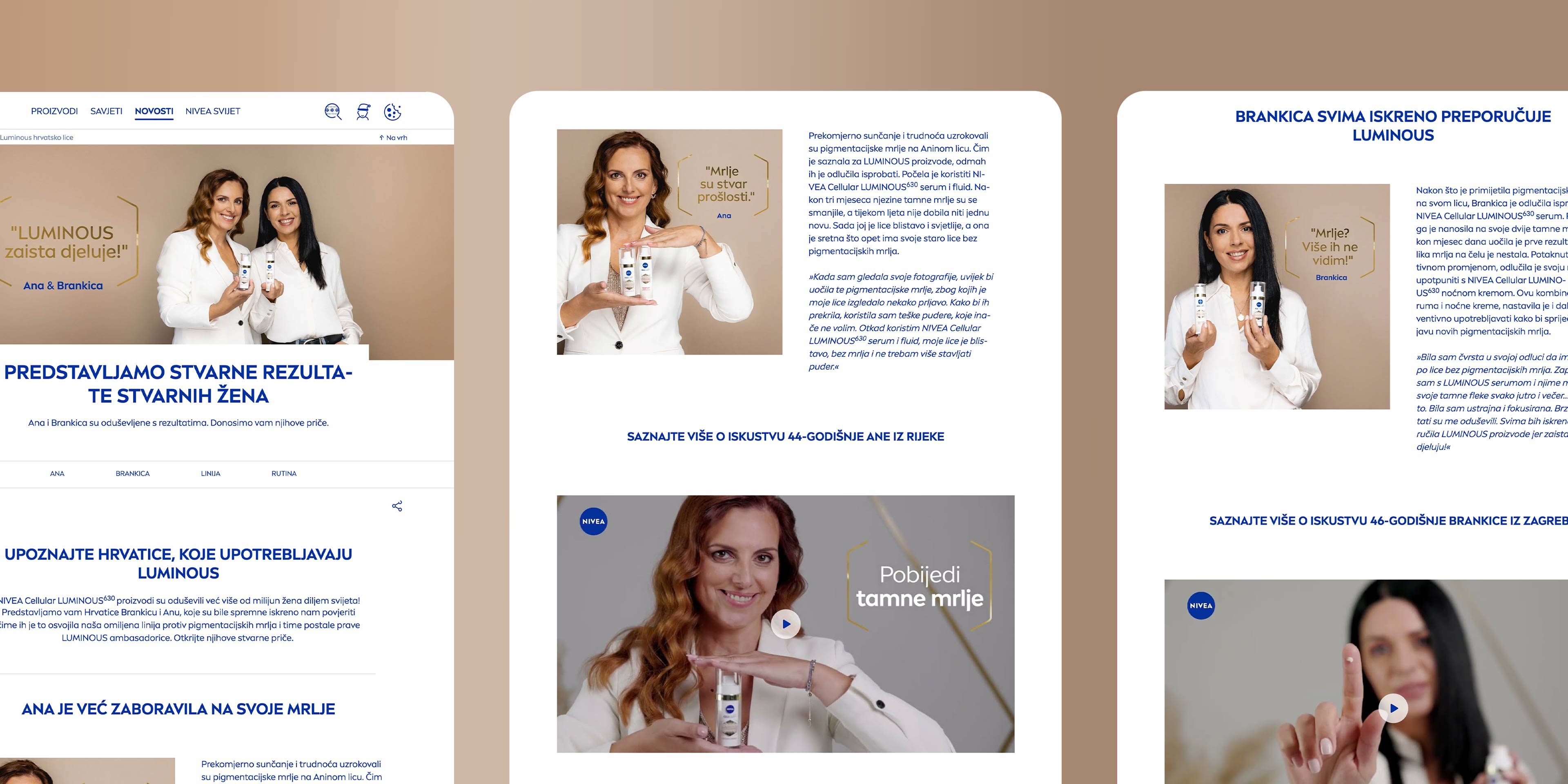 An ambassador contest that exceeded expectations
Aiming to find real NIVEA Luminous fans, we used posts on the NIVEA Facebook and Instagram pages, e-news and advertisements on the social media sites to invite women who had loved NIVEA Luminous products to become their ambassadors. We offered them the opportunity to try their hand at being models as the stars of our local online campaigns, and to use their own words to share why they had chosen these particular products. The response exceeded our and the client's expectations, both in terms of the number of applications as well as their quality and the effort put in.
A well-thought-out and careful selection
The contest was held on the nivea.si and nivea.hr websites in two stages, separately for each of the two markets. To participate, we first asked the product users to present their experience with a short description and a photo of their face. We then selected twenty finalists from all the applications received and asked them to send us an amateur video, with the aim of getting to know them better and making sure that they really believe in the product. Together with the client, we then carefully selected two female ambassadors for each market. The ambassadors Mojca & Ines and Ana & Brankica thus became the faces of the local NIVEA Luminous campaign.
Following the selection of the ambassadors, we kicked off the second project phase. Based on the ambassadors' statements and in-depth conversations with them, we prepared the scenarios for 1-minute and 20-second videos focused on presenting the key advantages of the products and what they do through the ambassadors' real-life experiences. During this period, we used a personal approach to build genuine trust with the ambassadors, which proved to be crucial throughout the entire collaboration, especially during the filming stage. Filming took place in a single day, in Ljubljana, for both markets, so meticulous organisation and a relaxed atmosphere were particularly important, as the girls had no previous experience of the kind.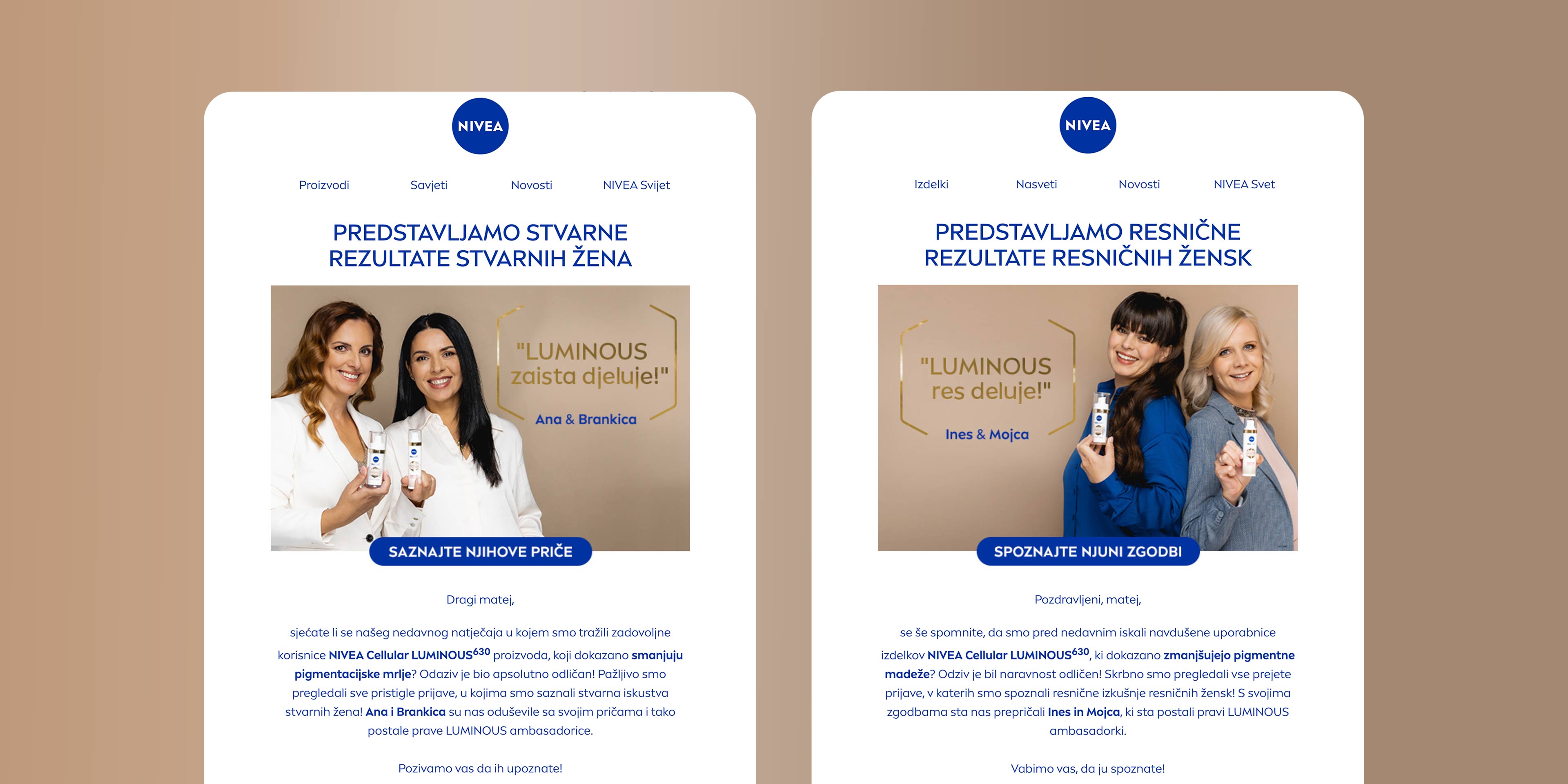 The real-life stories of real women
We shot a total of four videos and several portrait photos. Shorter versions of the videos and the photos were used in adverts that appeared on various digital platforms, targeting product users at different stages of the purchase journey. Longer ambassador video statements were used on a designated landing page within the nivea.si and nivea.hr websites. The result of a meticulously planned filming day is an extensive and successful local NIVEA Luminous campaign with a focus on the real-life stories of real women, whom users can believe and trust, and are thus more likely to buy the product.