Grappa and olive oil by Marjan Simčič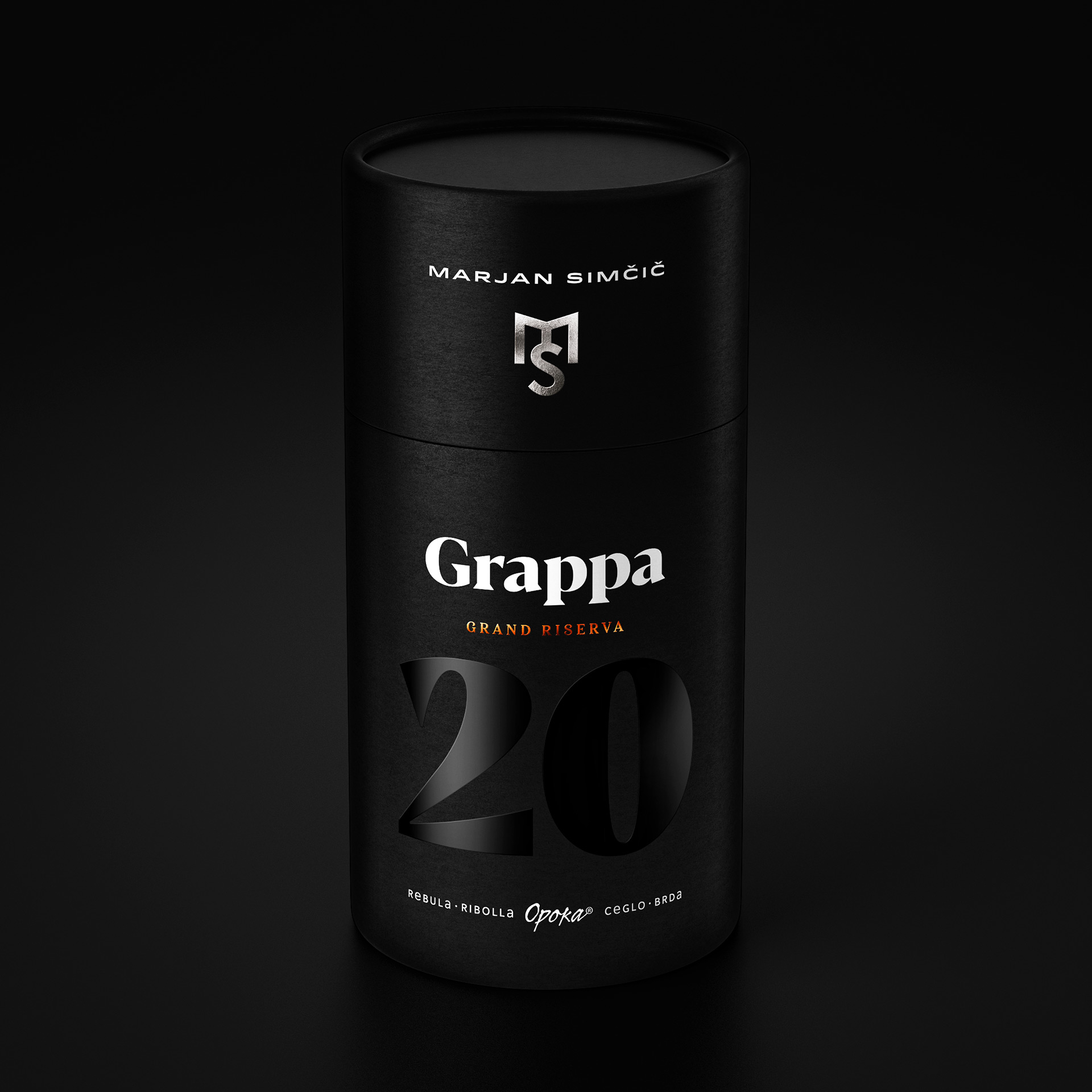 Marjan Simčič, a Slovenian producer of world-renowned wines, has added three new products to his range: two grappas and an olive oil, which, much like his wines, are distinguished by top quality. However, before they get to be enjoyed by connoisseurs around the world, they are presented through packaging, so we have designed a sophisticated and elegant visual identity worthy of such fine products. A minimalist design solution with the predominant black colour and accents in silver, copper or gold tells the story of the bottled contents. The label and packaging design sets up high expectations, however, both grappas and the olive oil certainly live up to them. While developing the grappa and olive oil brands, we also designed a Marjan Simčič logo, which currently only appears on the three new products.
Services
Graphic and web design
Categories
Food and Beverage
Website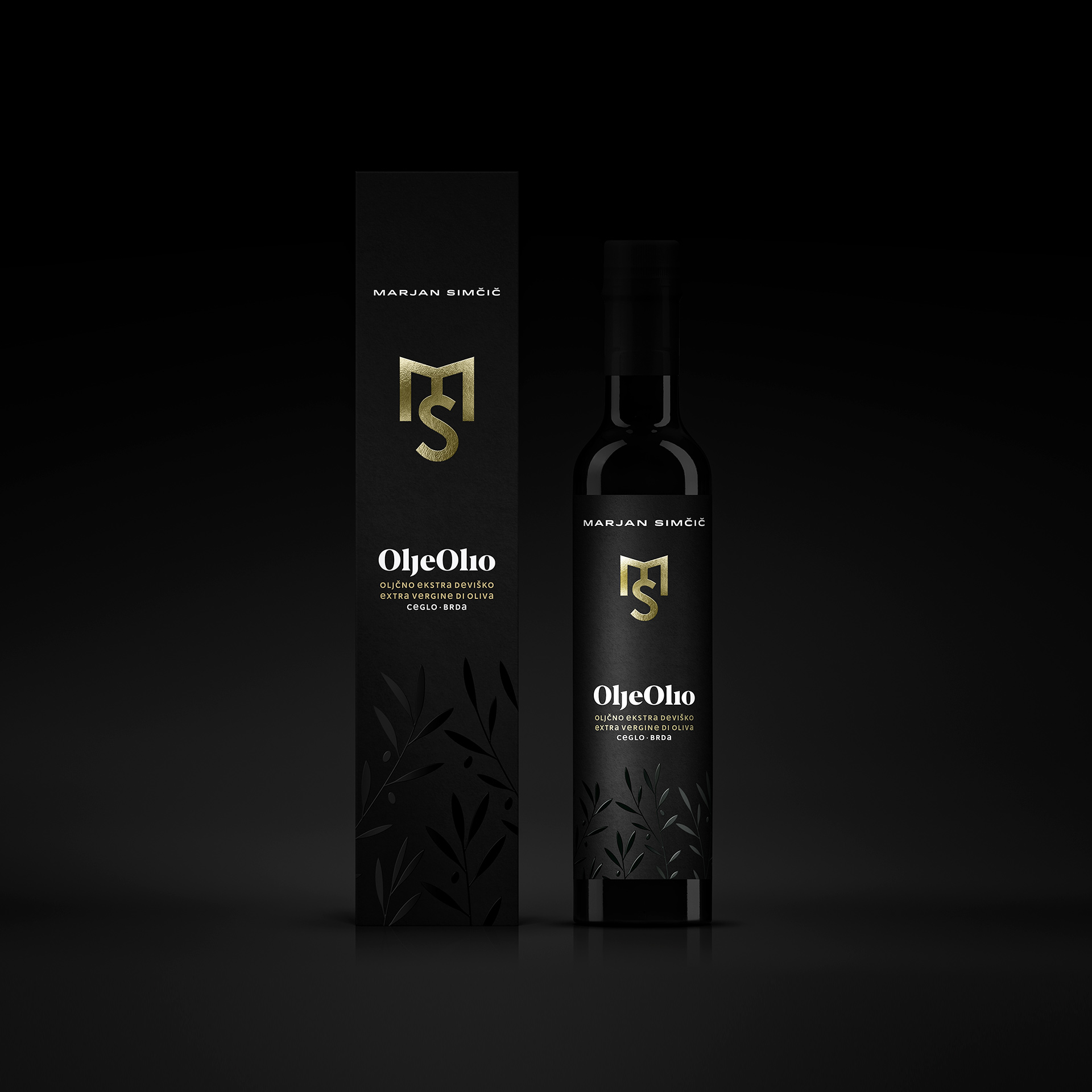 Top-quality products
Simčič's grappa is available in two varieties: Grappa Classic and the aged Grappa Grand Riserva Opoka. Both grappas are obtained by traditional continuous distillation from the pomace of the ribolla grape variety. For the aged grappa, the vines are grown on the opoka soil, which is typical of the Goriška brda area. After the distillation, the grappa is left in a French oak barrel to age for twenty more years.