Diggit's New Visual Identity Created with the Future in Mind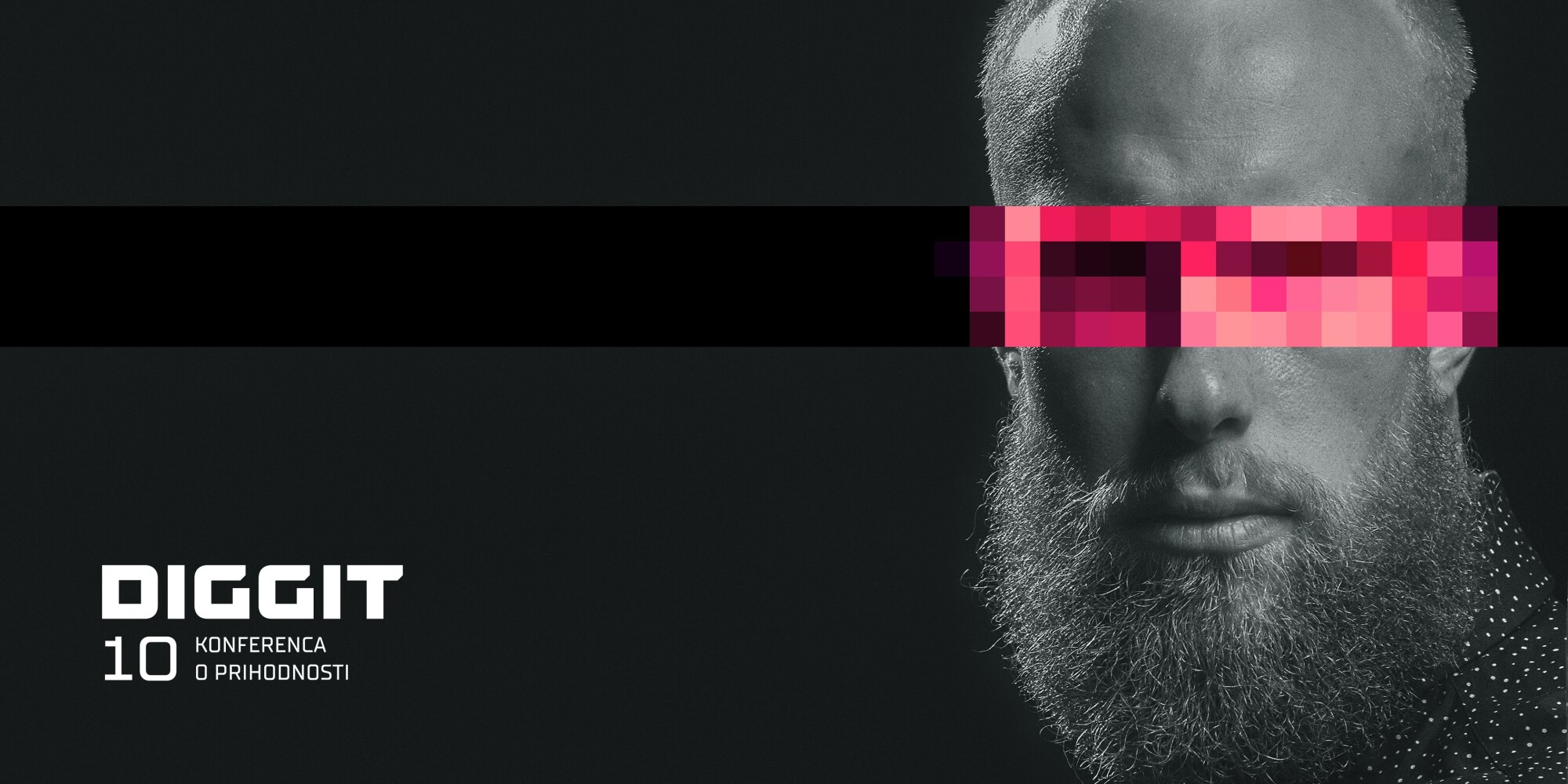 The Diggit conference was initially a digital communication conference, but with the technological advancements, it has become an event of the future, determined by digital trends. In fact, ever-new trends are emerging on a monthly basis, turning the companies' previously established strategic guidelines upside down. The Diggit conference does its best to help and accelerate the process of adapting to the upcoming trends. Innovatif has created a story for the conference of the future, pairing it with a new, fresh and striking visual identity, adaptable to the innovations that are to come in the future.
Services
Communication campaign
Graphic and web design
Website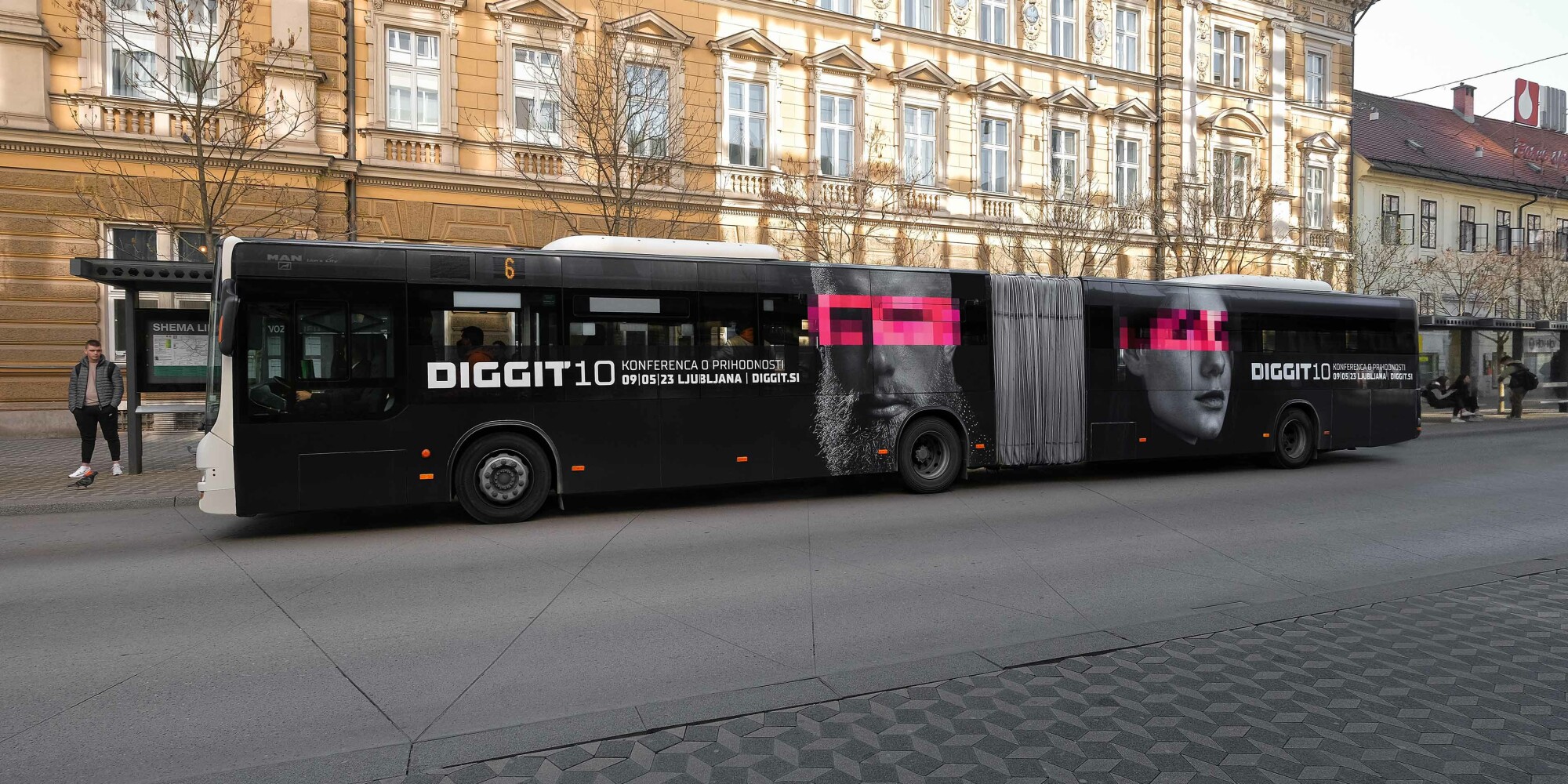 The digital paired with the physical
The thinking went back to where everything started ­– to humans as physical beings, who over time adapt to the digital changes that characterise our everyday lives and the future. The event thus basically aims to bring the conference visitors closer to the experience of the inevitability of the physical-digital coexistence. This way of thinking led us to the realisation that digital can be interpreted as a constant intervention in human images, which, unfortunately, we can no longer avoid. In terms of creativity and the content, the concept of this year's Diggit conference follows this philosophy.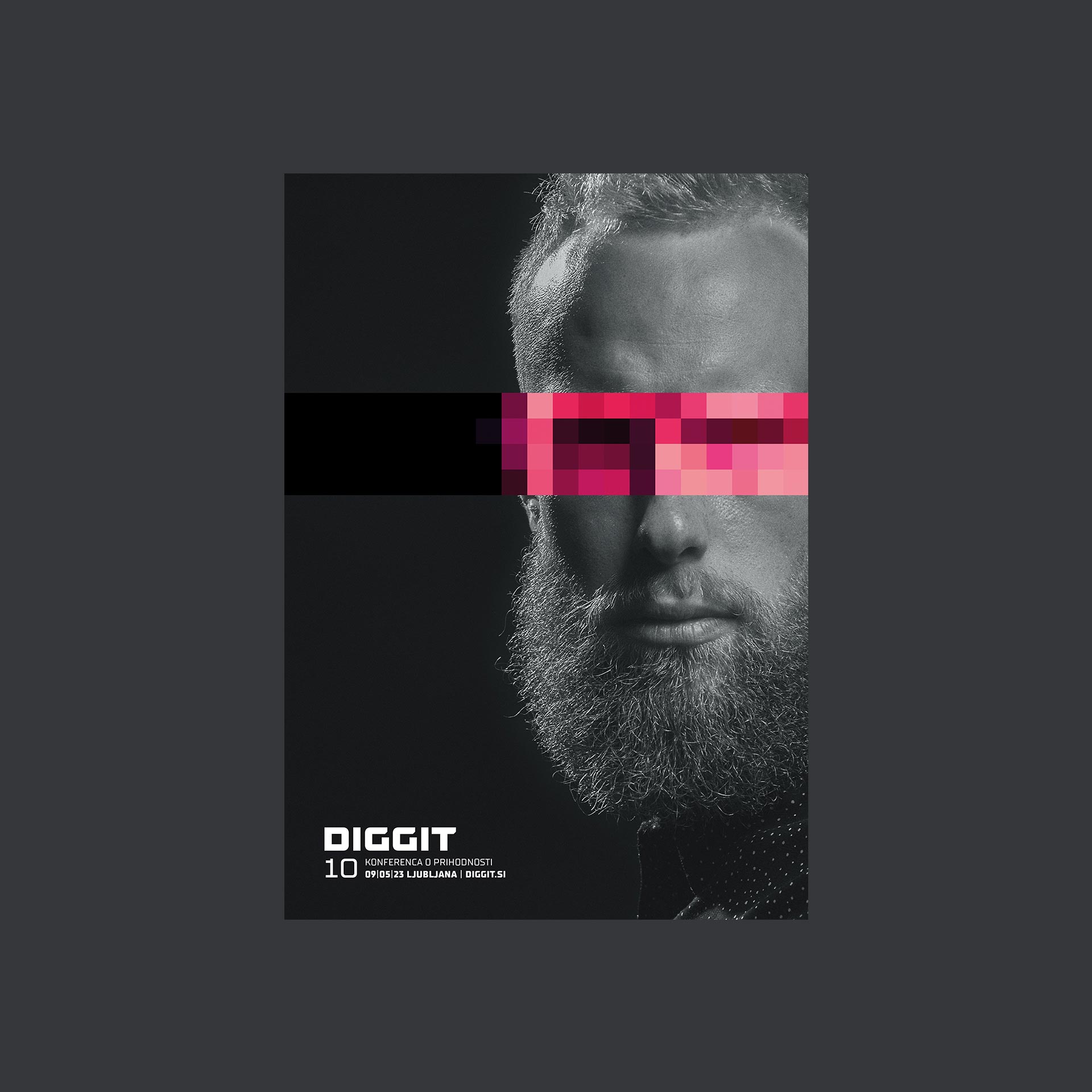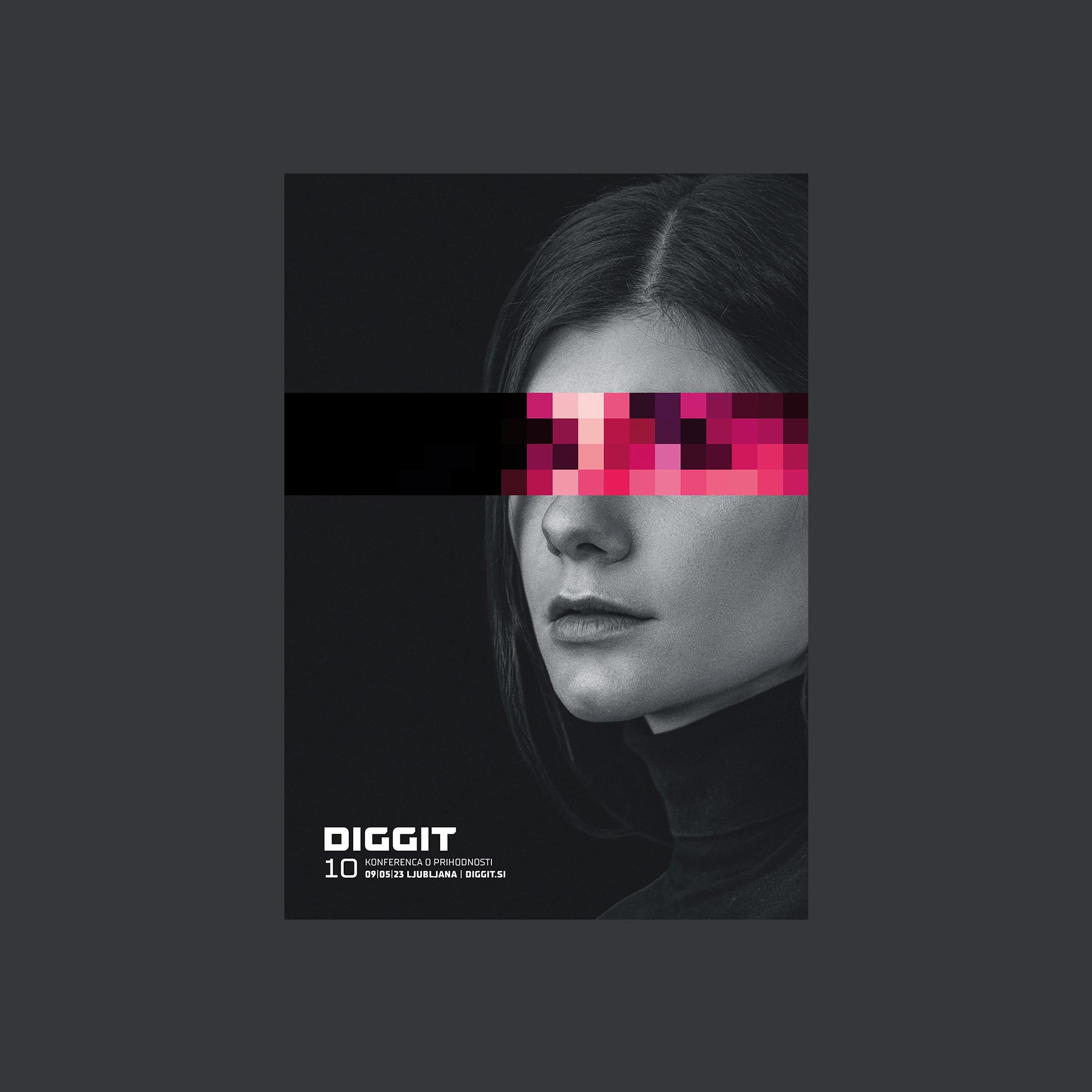 Human faces with the obscured gaze
The creative process was primarily focused on the human being as a representative of the "non-digital". Hence the black-and-white portraits with a penetrating but obscured gaze. The eyes are covered with a strip of magenta squares that symbolise pixels, which suggest a complete (360°) view into the future. Looking at them again from a distance, the gaze directed straight ahead sharpens – it is turned to a place where the physical presupposes coexistence with the digital.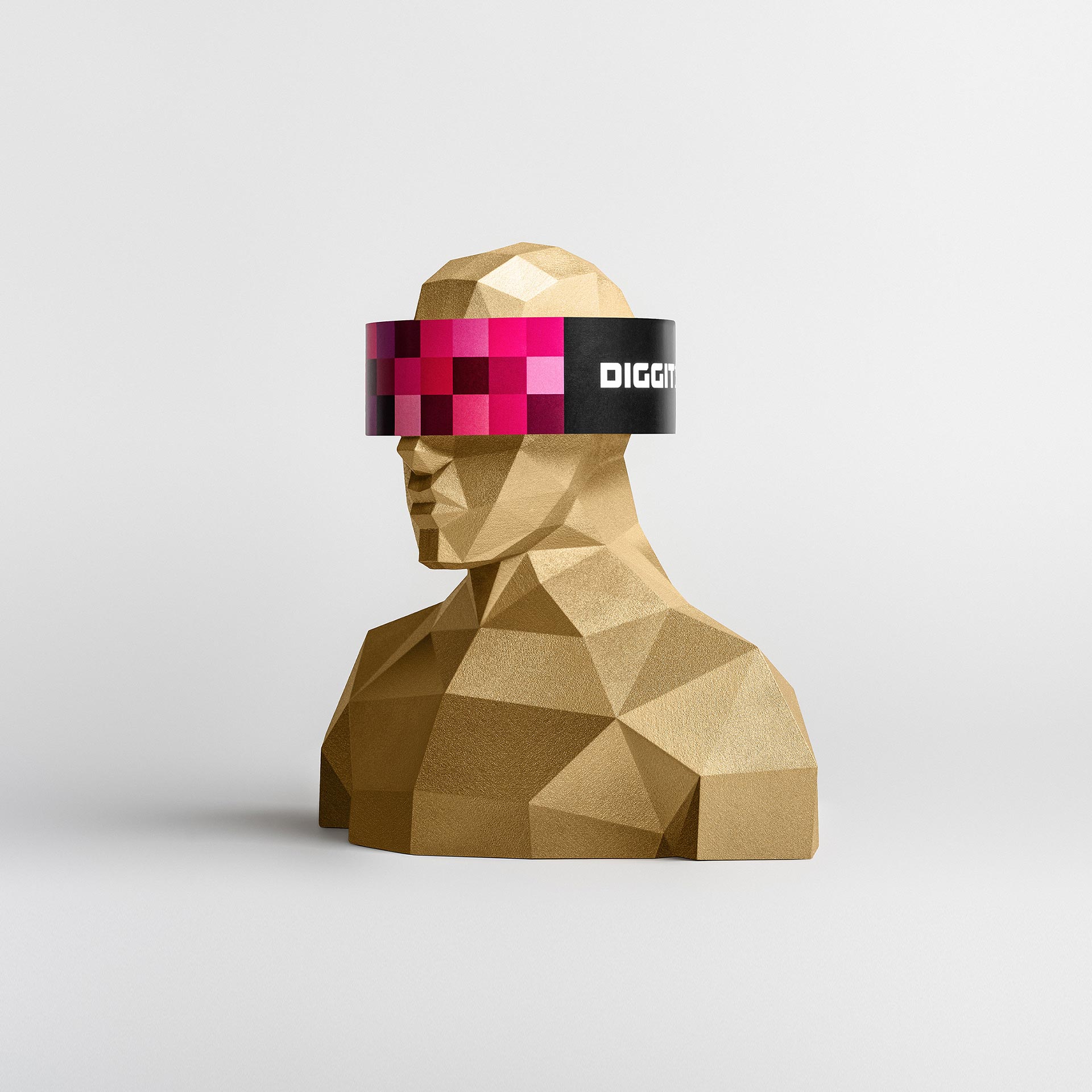 The motif of a man with VR glasses is also transferred to the statuettes, which will shine in the coming years from the showcases of the most creative and innovative Diggit awardees.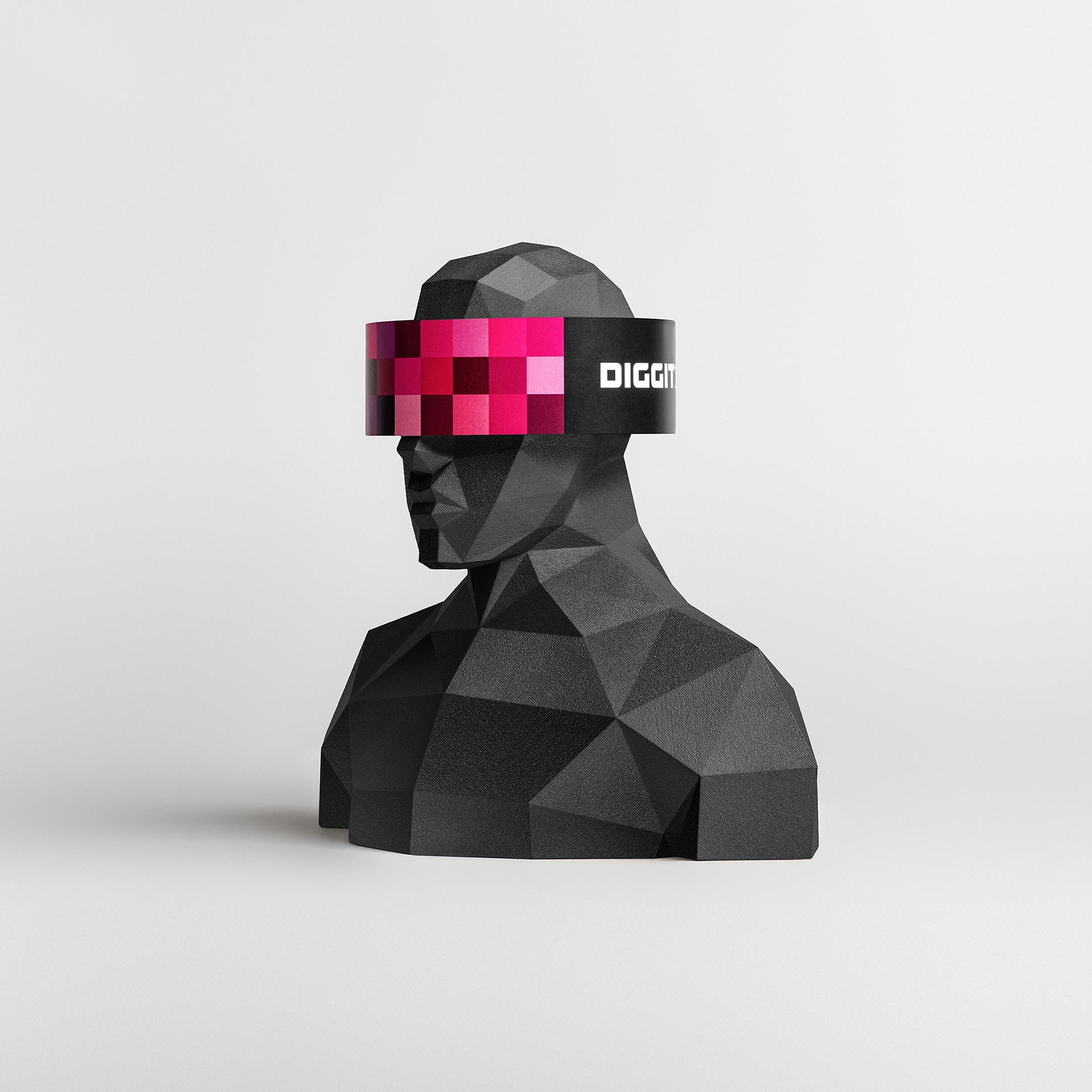 The statuettes are designed as busts, made with the help of 3D printing, which was the basis for the castings. They are made in black and gold - for big and gold winners.
A visual identity adapted to the digital trends of the future
The goal was to create a content and visual platform that allows maintaining the long-term visibility of the event. We have created a story that will be remain topical for a long time, while also being adaptable to the technological changes that will occur in the future. Within the motifs of black-and-white human portraits, only the digital intervention will be manifested anew as part of future Diggit conferences. In order to check whether the chosen concept will stand the test of time, we have already outlined the 2024 visual identity, but we'll keep it secret for the time being.