BTC Beyond Business: Expo 2020 Dubai Presentation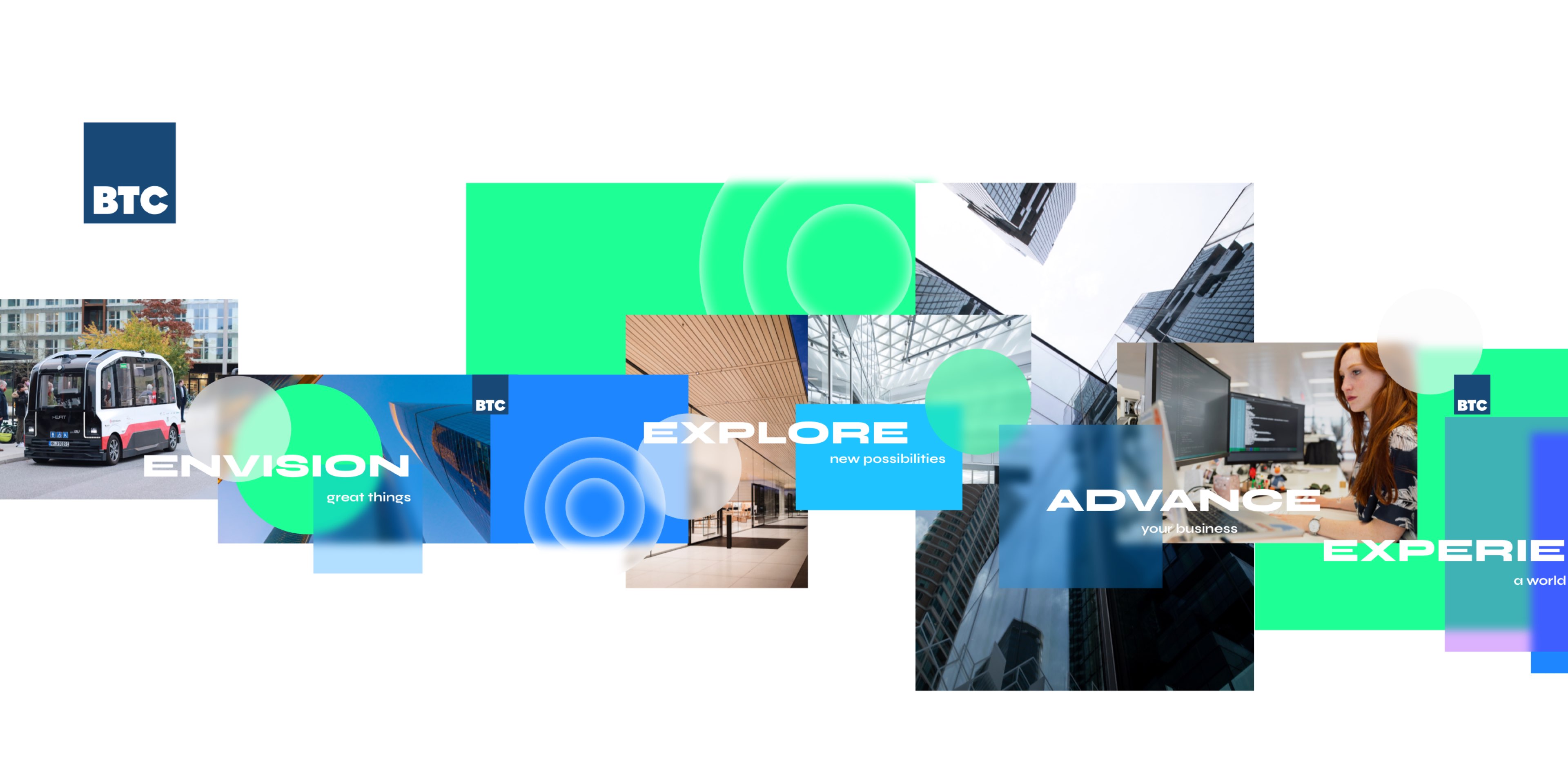 The company BTC needed a special communication campaign to present itself to the global business world in the Slovenian pavilion as part of the world's largest event, Expo 2020 Dubai. The challenge was to present BTC to potential business partners from all over the world and Expo visitors in a comprehensive, fresh, appealing and striking way.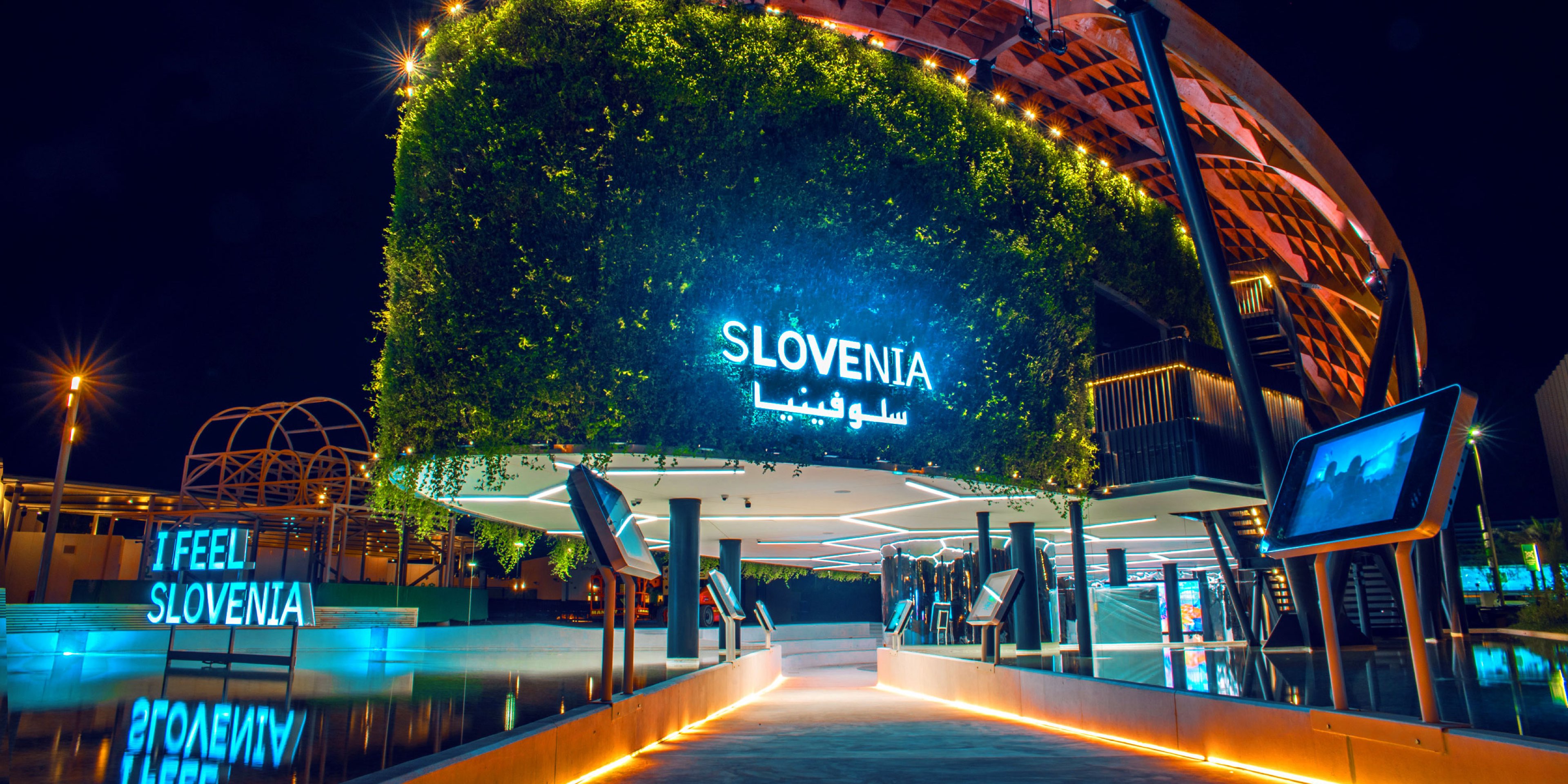 A Fresh and Convincing Visual Identity
The idea behind the visual identity was for it to stand out from the numerous other companies presented at the event. Fresh, bold, colourful – an eye-catching visual identity that makes visitors do some further research and reading. Comprehensive communication with a clear message and a modern visual identity, which highlights BTC's key advantages and unique position within Europe, was very well-received by visitors.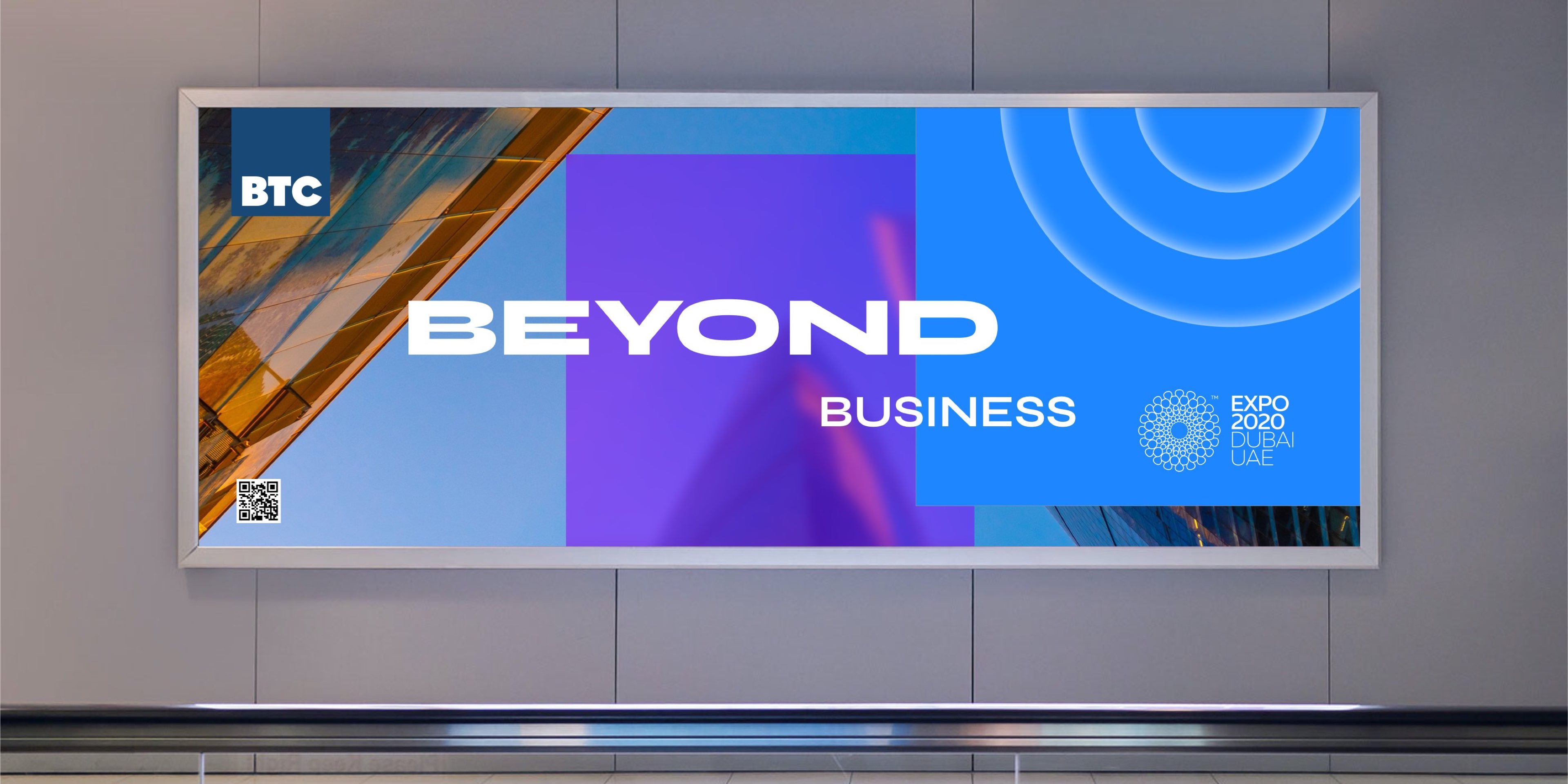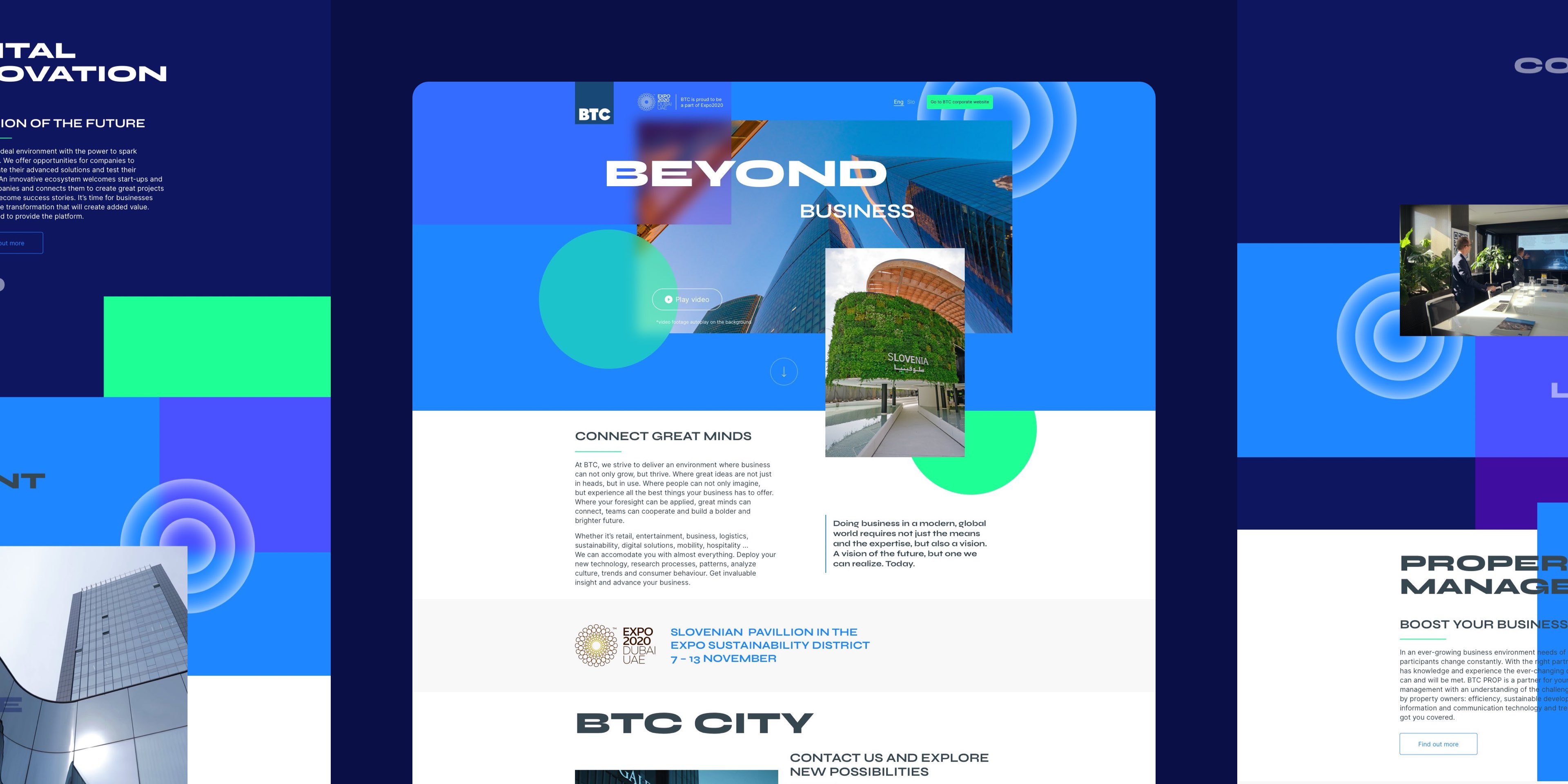 The Vision of a City within a City
The campaign is based on the slogan "Beyond Business" – the strengths and the vision of the BTC brand, which is synonymous with a city of countless opportunities, first-class logistics services, and a forward-thinking and innovative company. An advanced, modern company philosophy and advantages that ensure BTC's visibility not only in the European market but also globally. A city within a city, where technology, commerce, entertainment, business, tourism and much more go hand in hand.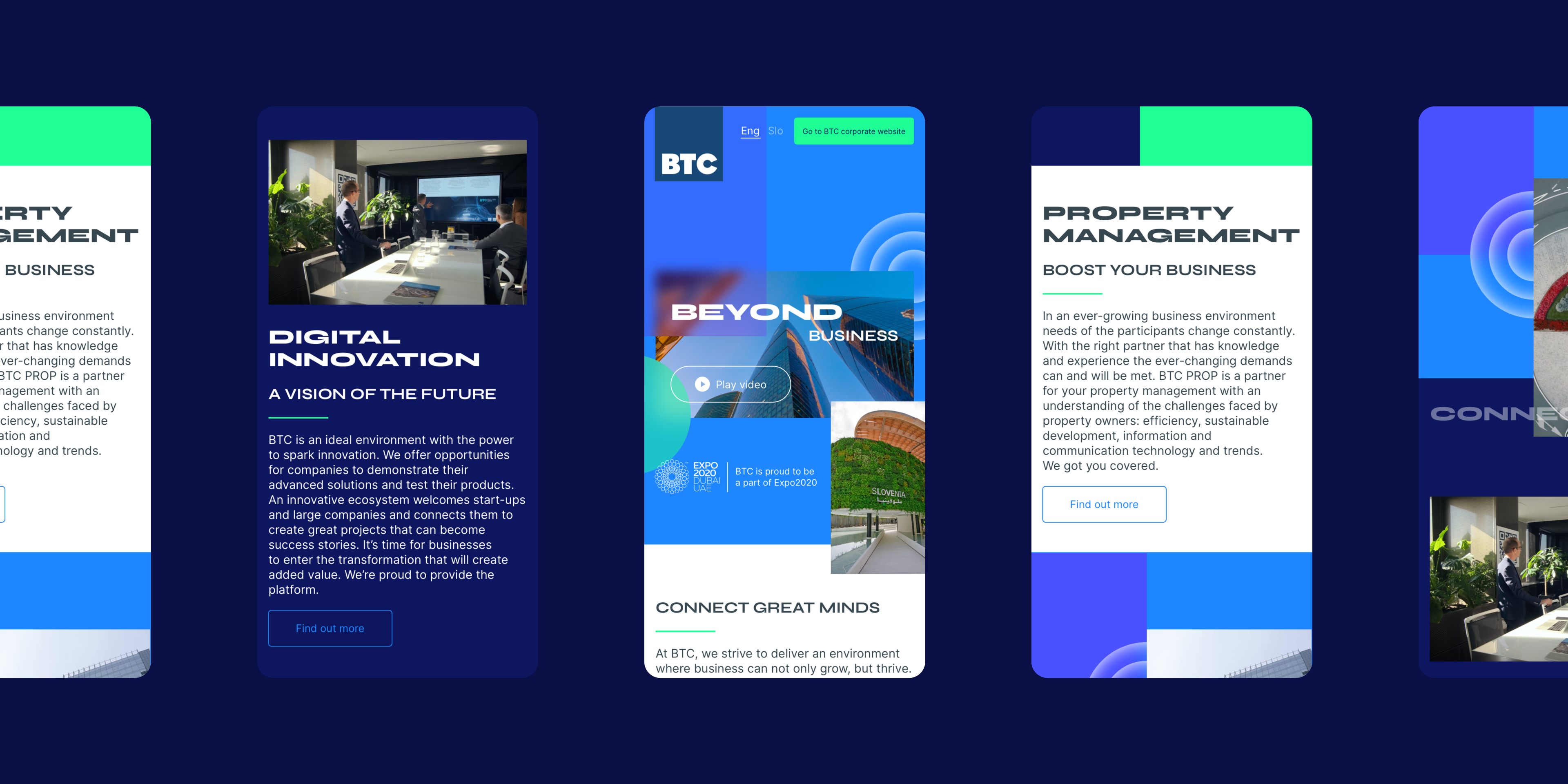 A Comprehensive Campaign Concept
Innovatif took care of the strategic, content and design concept of BTC's campaign, which was presented to the target groups by means of various communication materials. As part of the campaign, we designed a website, numerous advertising and promotional materials, a corporate presentation and the concept for a promotional film that was shown in the Slovenian pavilion.