An inspiring event for a global audience
In 2023, the business world is finally back to business as usual and the way things were before the pandemic. Among other things, Interzum, Europe's leading trade fair for furniture production and interior, has returned in its classic non-digital form back in May. For Titus, Interzum is one of the most important events of the year. As befits such an important event, Innovatif created a special story that consisted of creative ideas and graphic design for the exhibition space, as well as the execution of an all-day event for Titus's partners and distributors.
Services
Graphic and web design
Communication campaign
The Biggest Event of the Year
For Titus, which is celebrating its 50th anniversary in 2023, the Interzum furniture trade fair in Cologne was a key event for promotion and sales, as well as a meeting place for the company's entire global team. Innovatif came up with the creative concept and created the graphic design for Titus's largest exhibition space to date, i.e. it was over 300 m² in size. For the first time, Innovatif also planned and executed a Global Sales and Distributor Conference – a day-long event for Titus's sales partners and distributors, which took place the day before the opening of Interzum.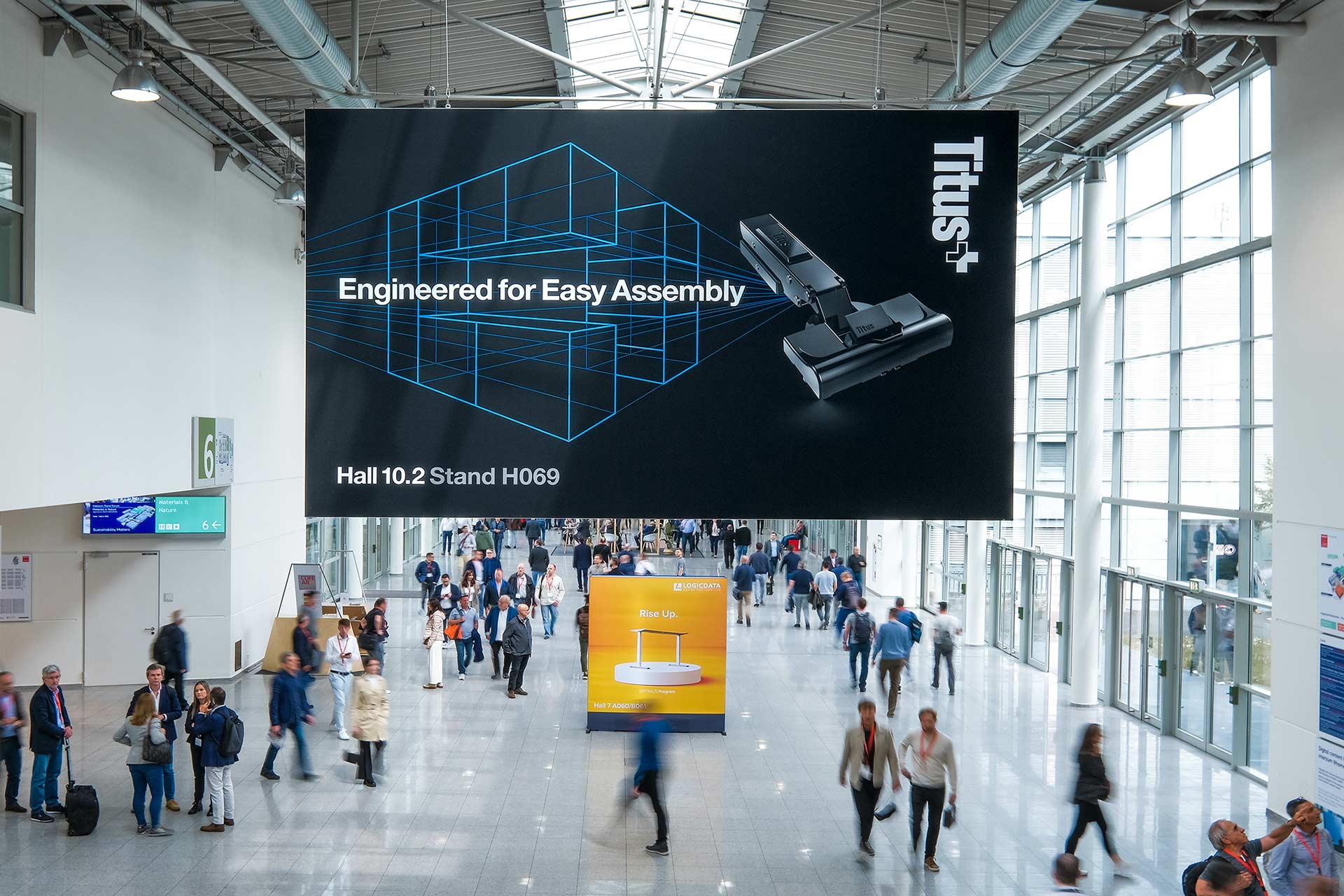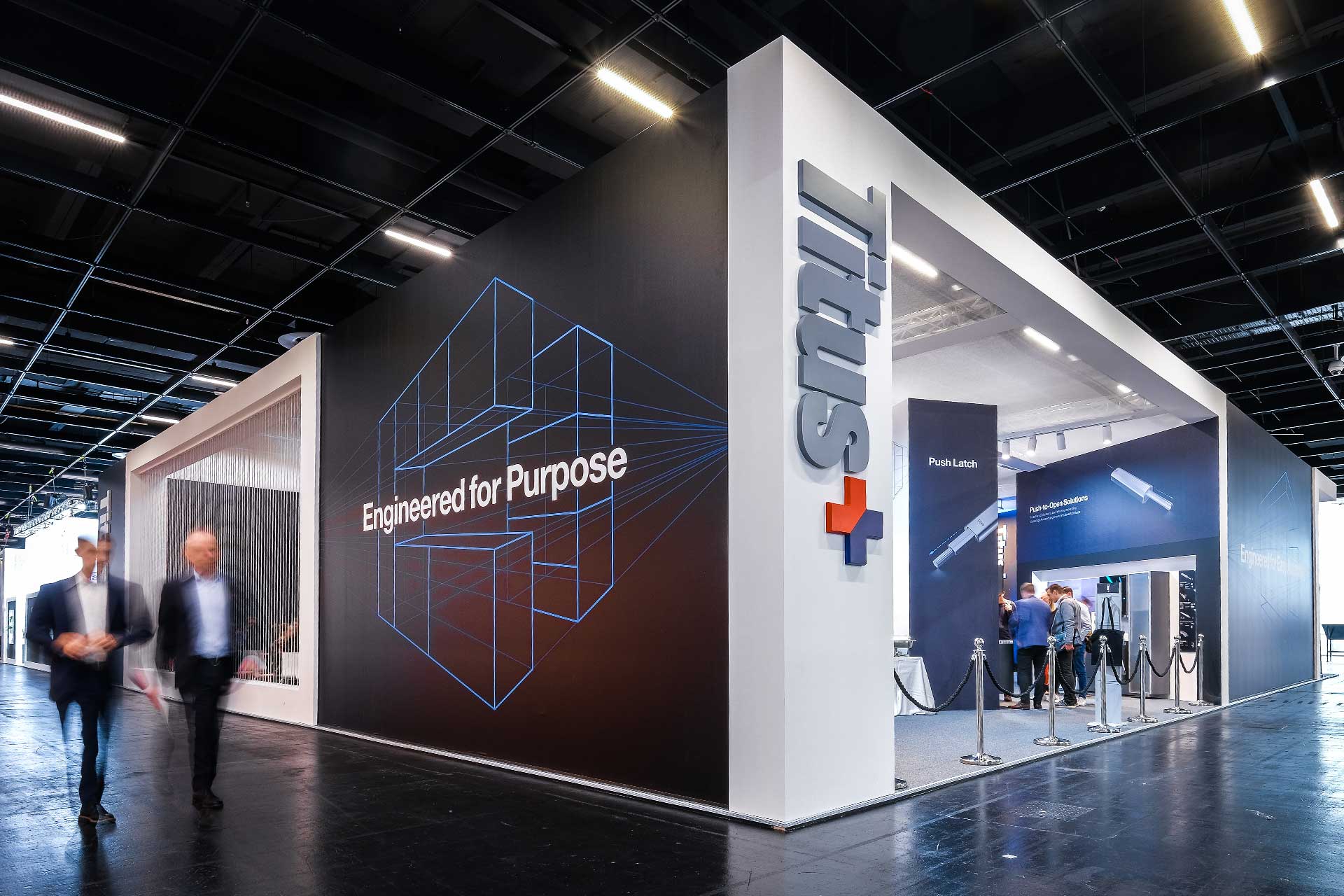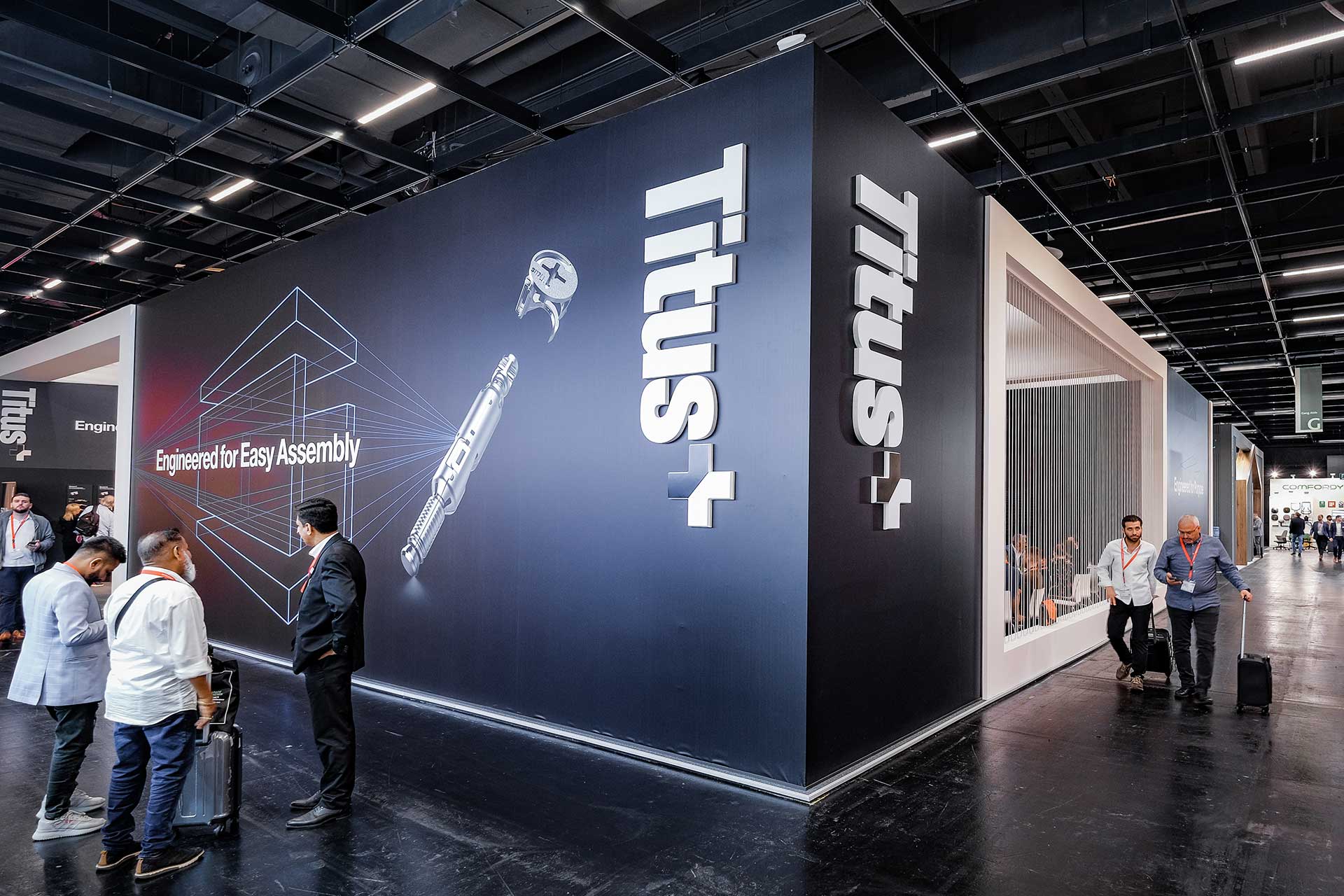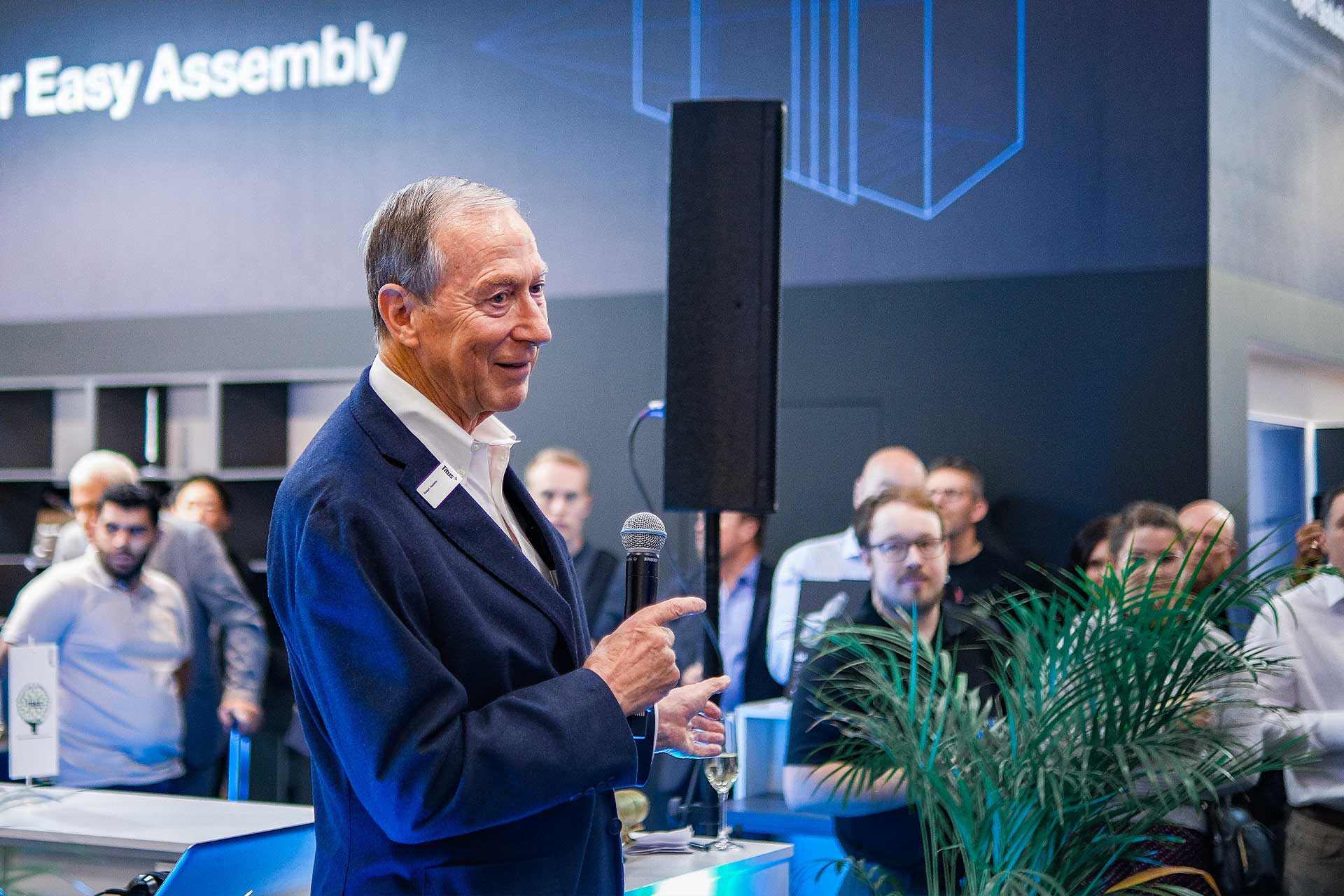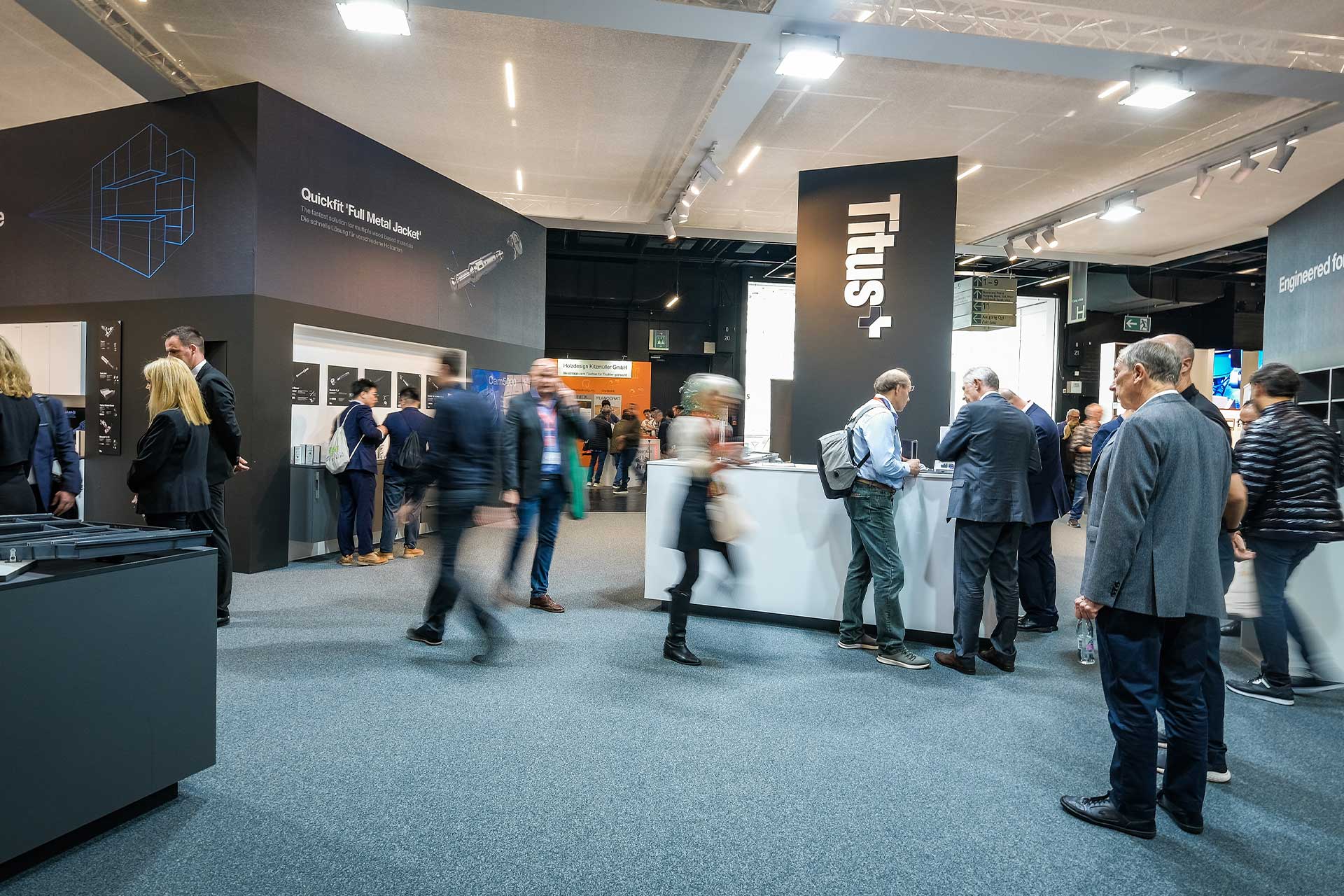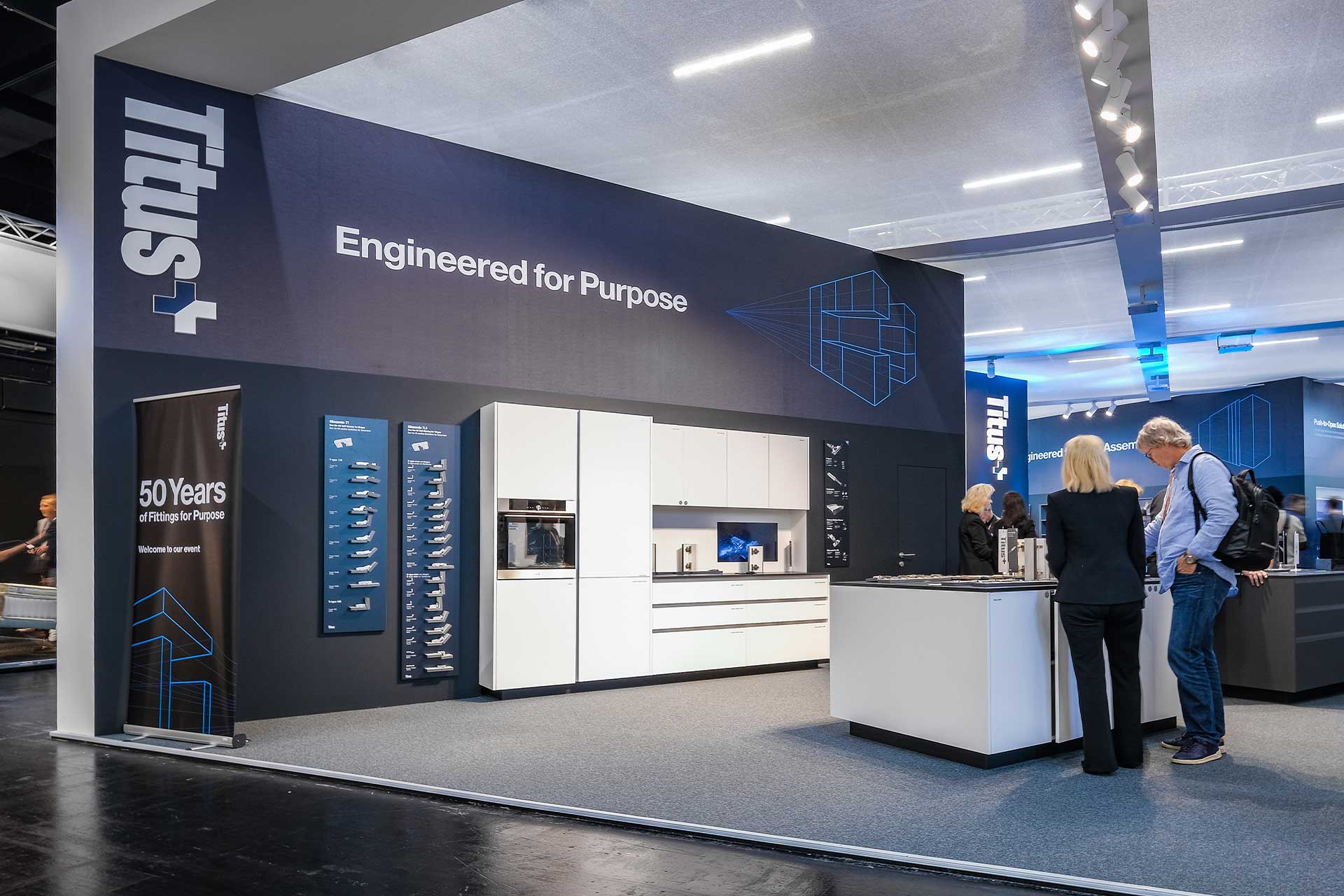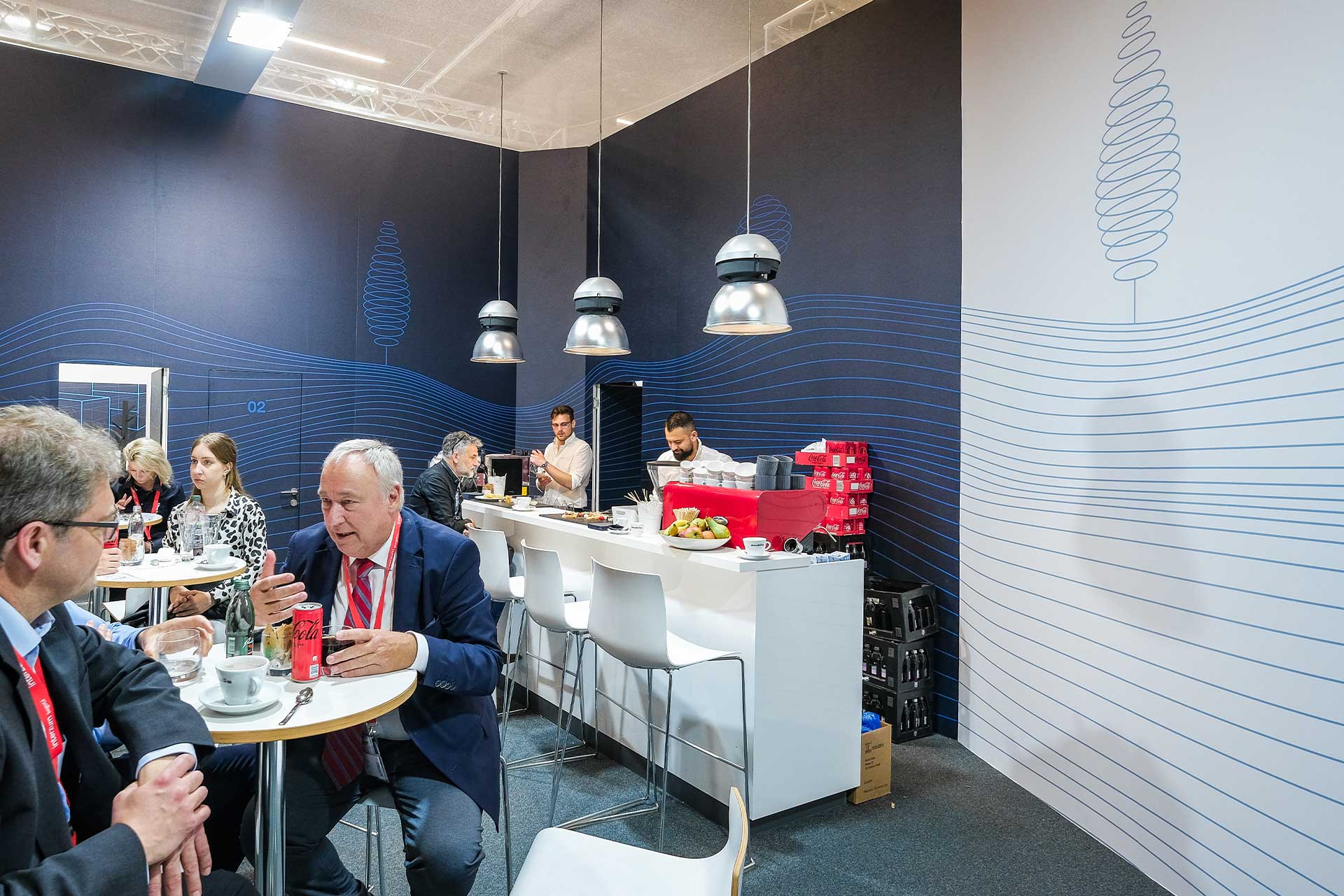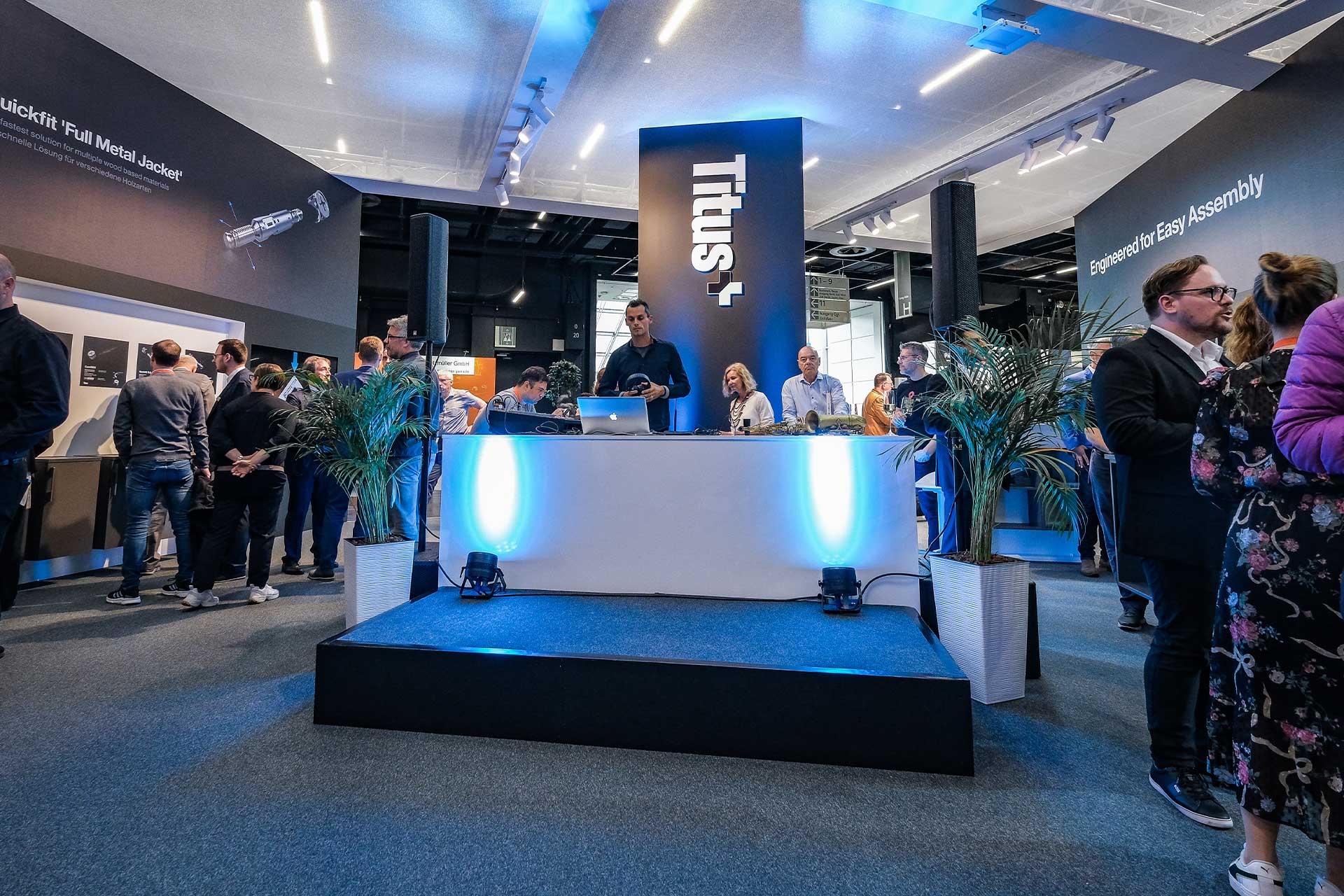 Engineered for Purpose
The common thread that ran through the trade fair stand, communication and events was based on Titus's brand philosophy – 'Engineered for Purpose'. Innovatif used the new trade fair design to reinforce this message and designed an attractive, modern and dynamic trade fair appearance that reflected everything that the Titus brand entails. We designed all the graphic elements for the exhibition space equipment and also took care of all the accompanying communication activities – newsletters, advertising, leasing.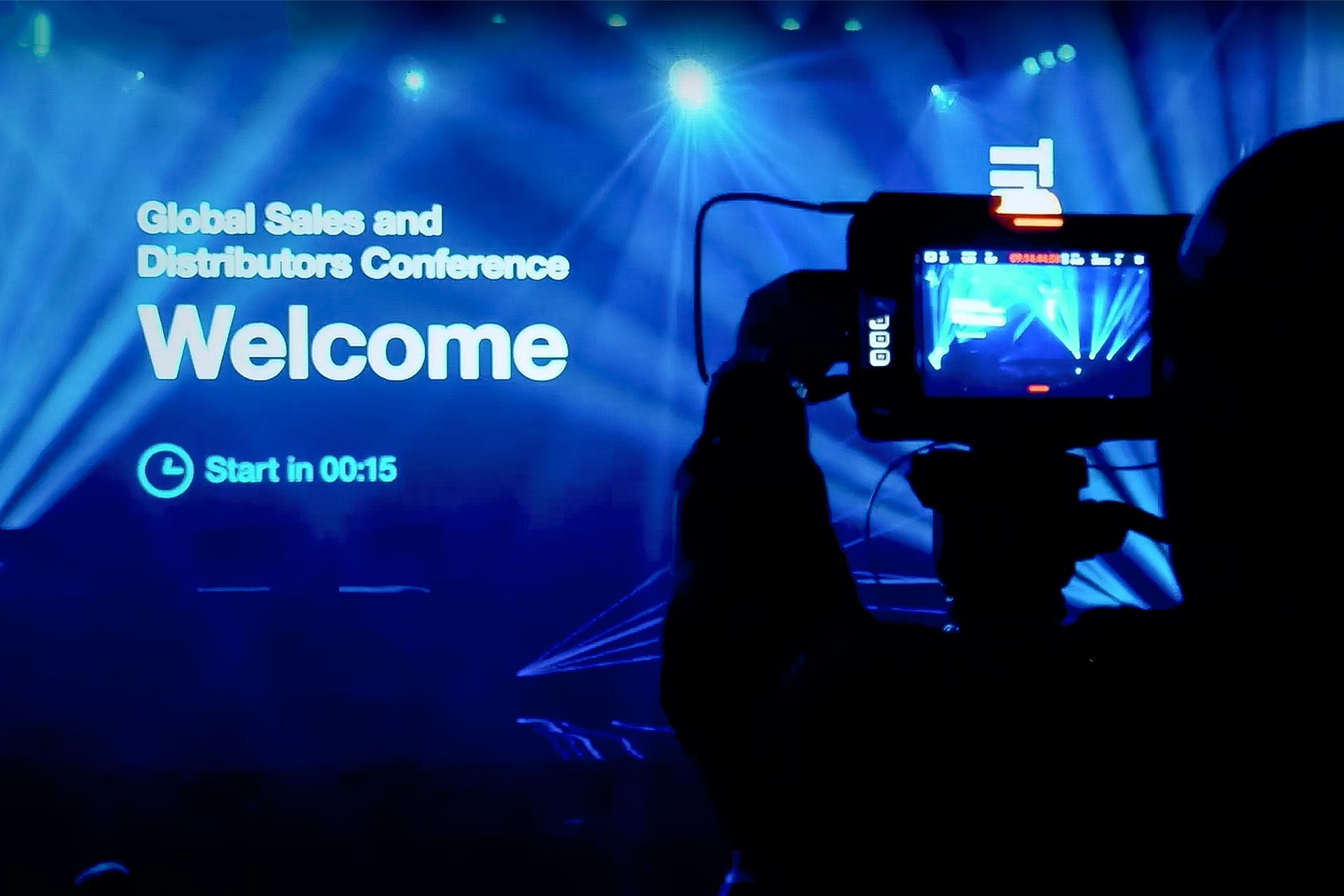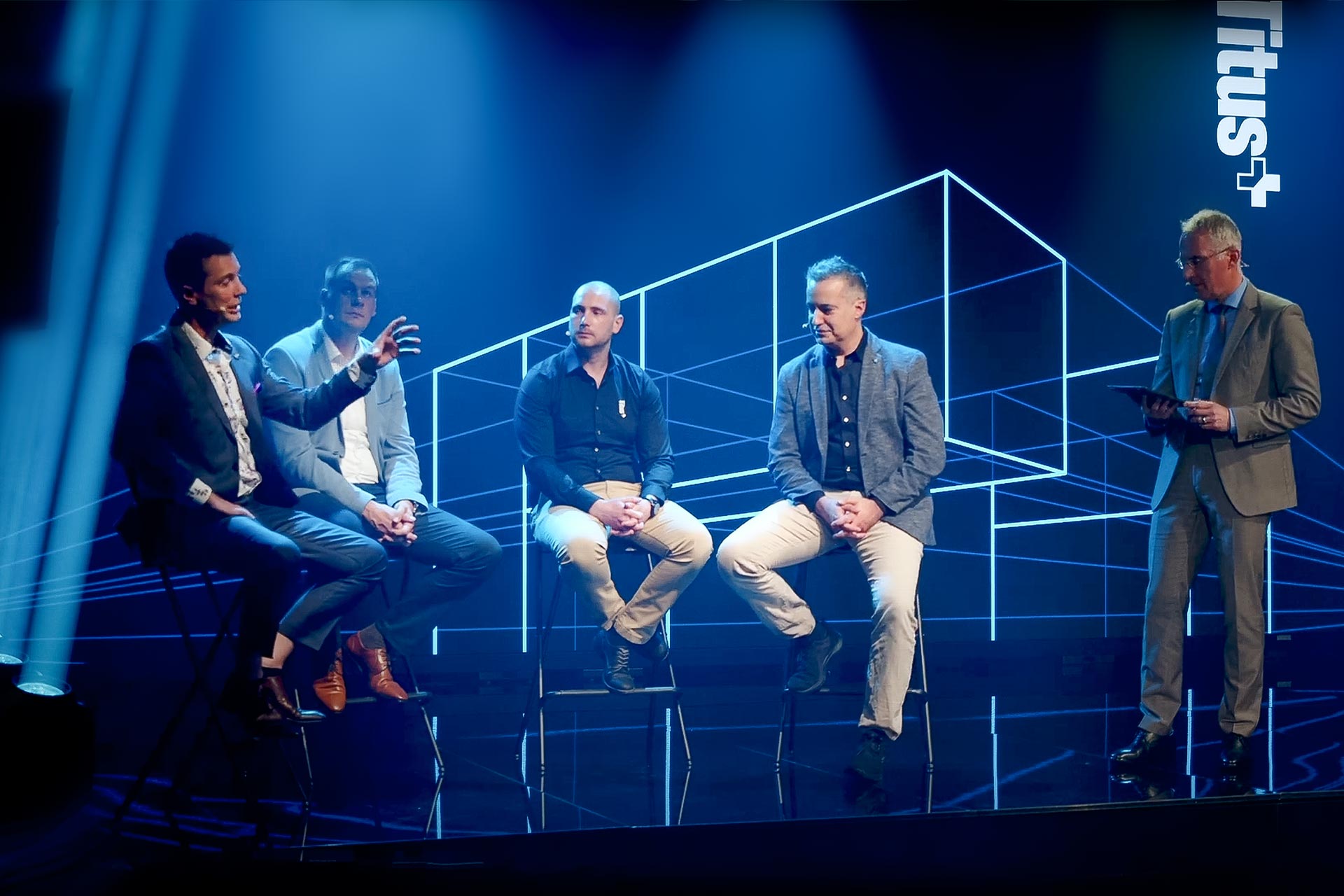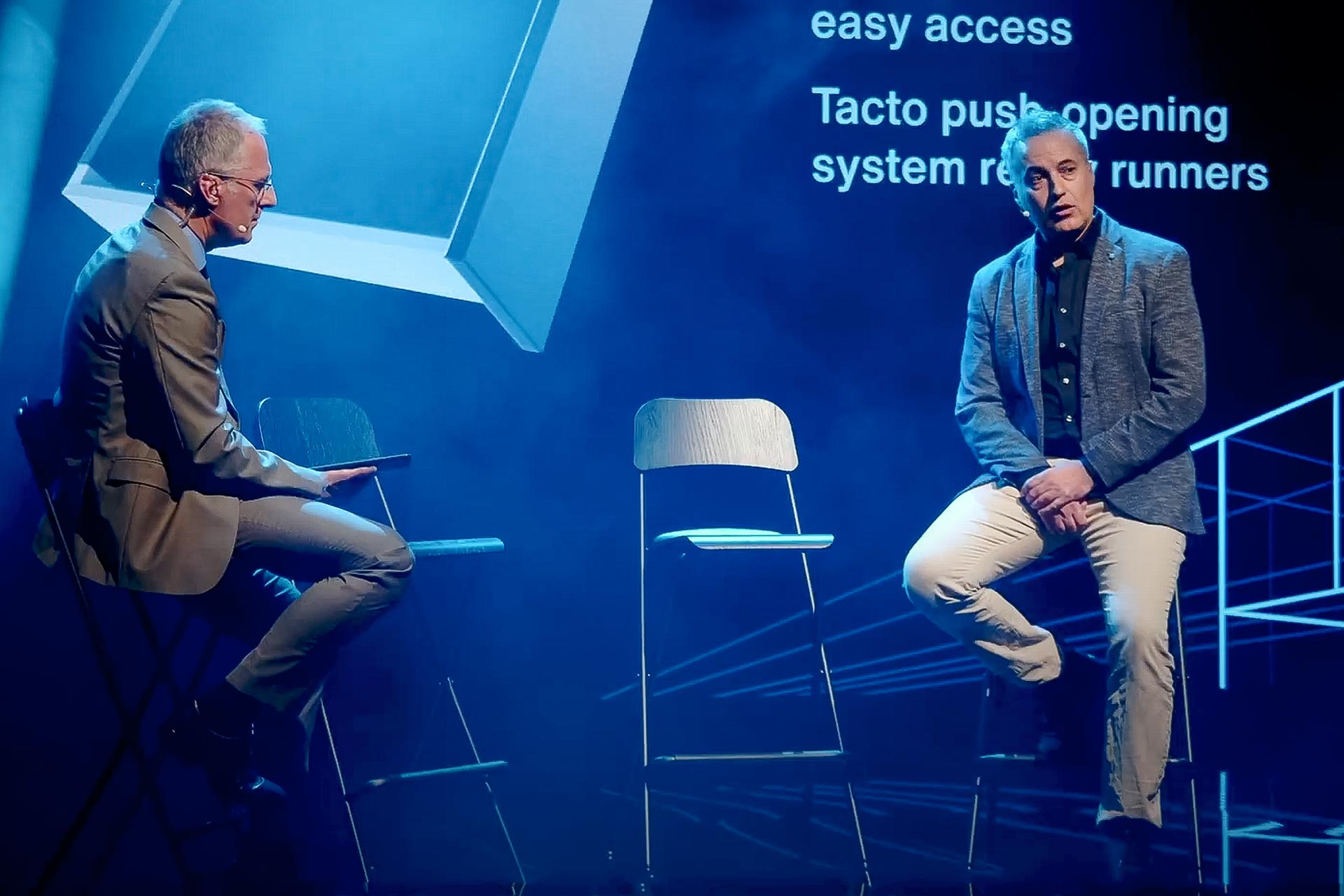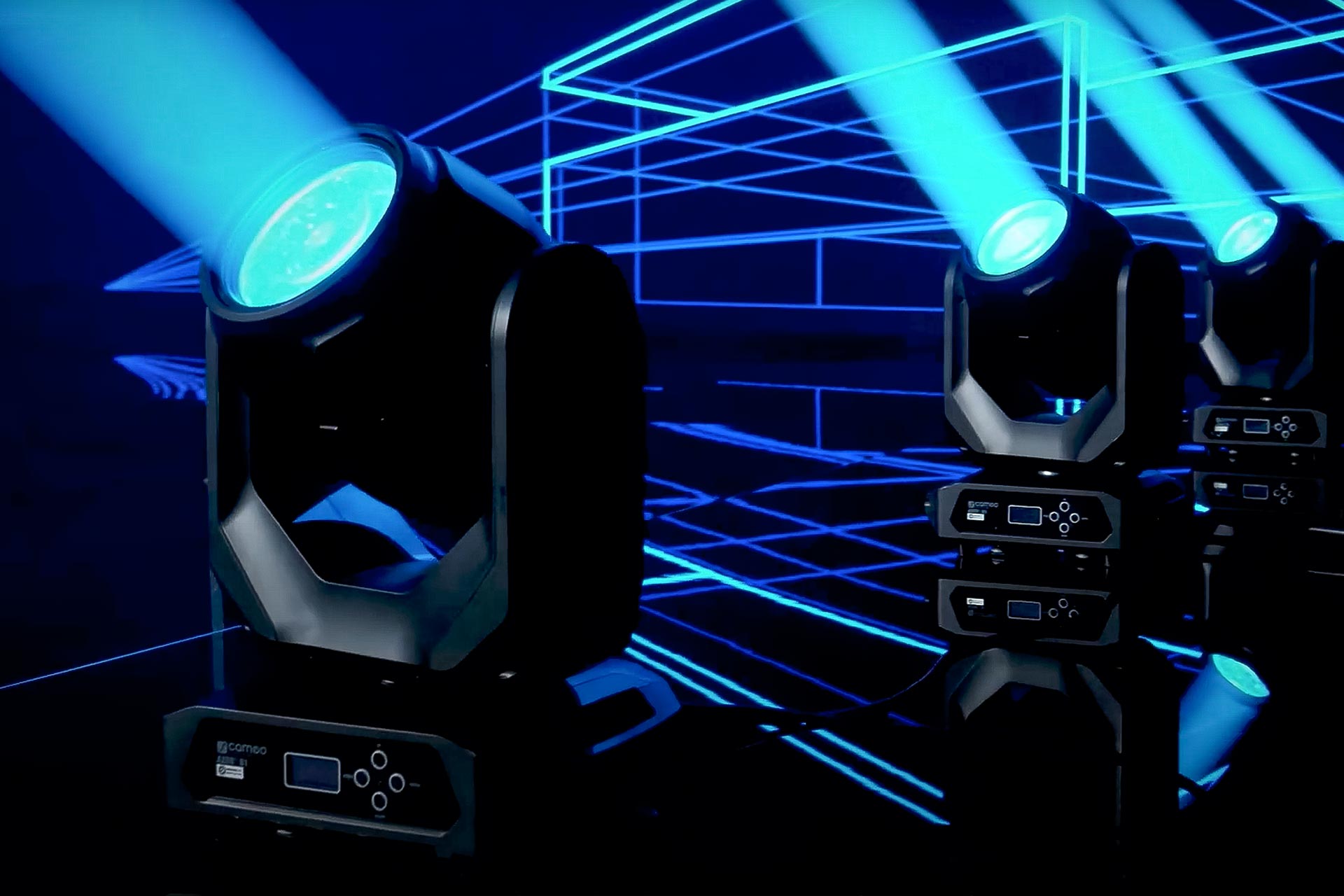 Two Sides of the Event
The Global Sales and Distributor Conference was conceived as an all-day social and educational event, as part of which Titus presented its new products, innovations and guidelines for the future. In cooperation with the client's team and external production experts, we created the entire concept, took care of the creative and art direction, the script, the set design and the execution of the event itself at a selected location in the vicinity of Cologne. In addition to having an educational value, the event was also a social occasion, as it was an opportunity for partners and employees to finally meet face to face after a long period of pandemic-related restrictions. The event presenter was the journalist and news anchor Igor E. Bergant, who is well familiar with the Titus brand, as he had previously participated in the video content prepared for Interzum's digital edition in 2021.