A Trade Fair Stand as a Place of Opportunity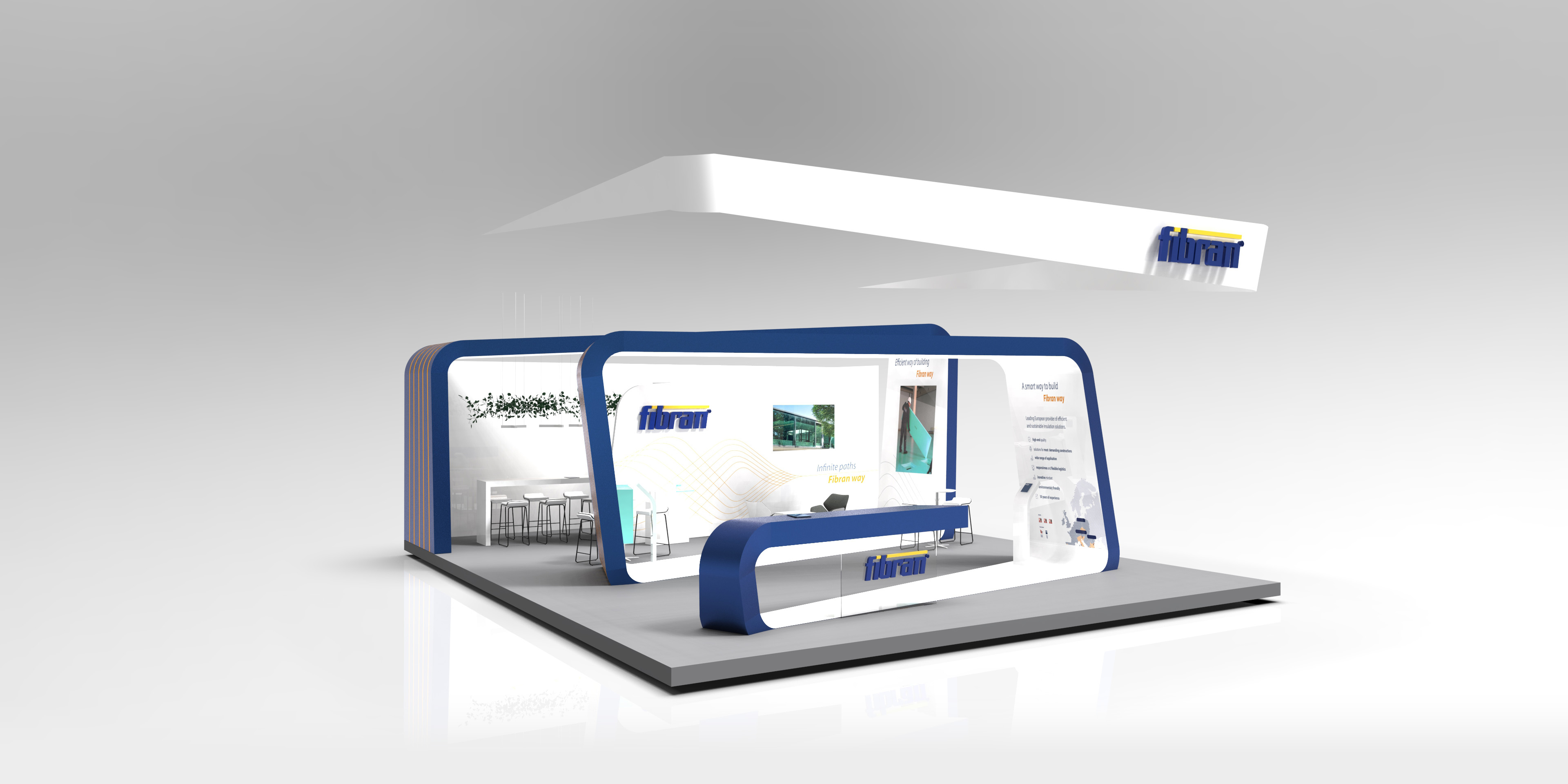 Fibran – a manufacturer of thermal insulation products – presented itself at the Bau 2023 international trade fair with the aim of establishing brand awareness and presenting its services and products on the German market. For this purpose, Innovatif created a comprehensive and fresh communication concept based on Fibran's corporate identity, which also included the design and execution of the trade fair stand.
Services
Graphic and web design
Communication campaign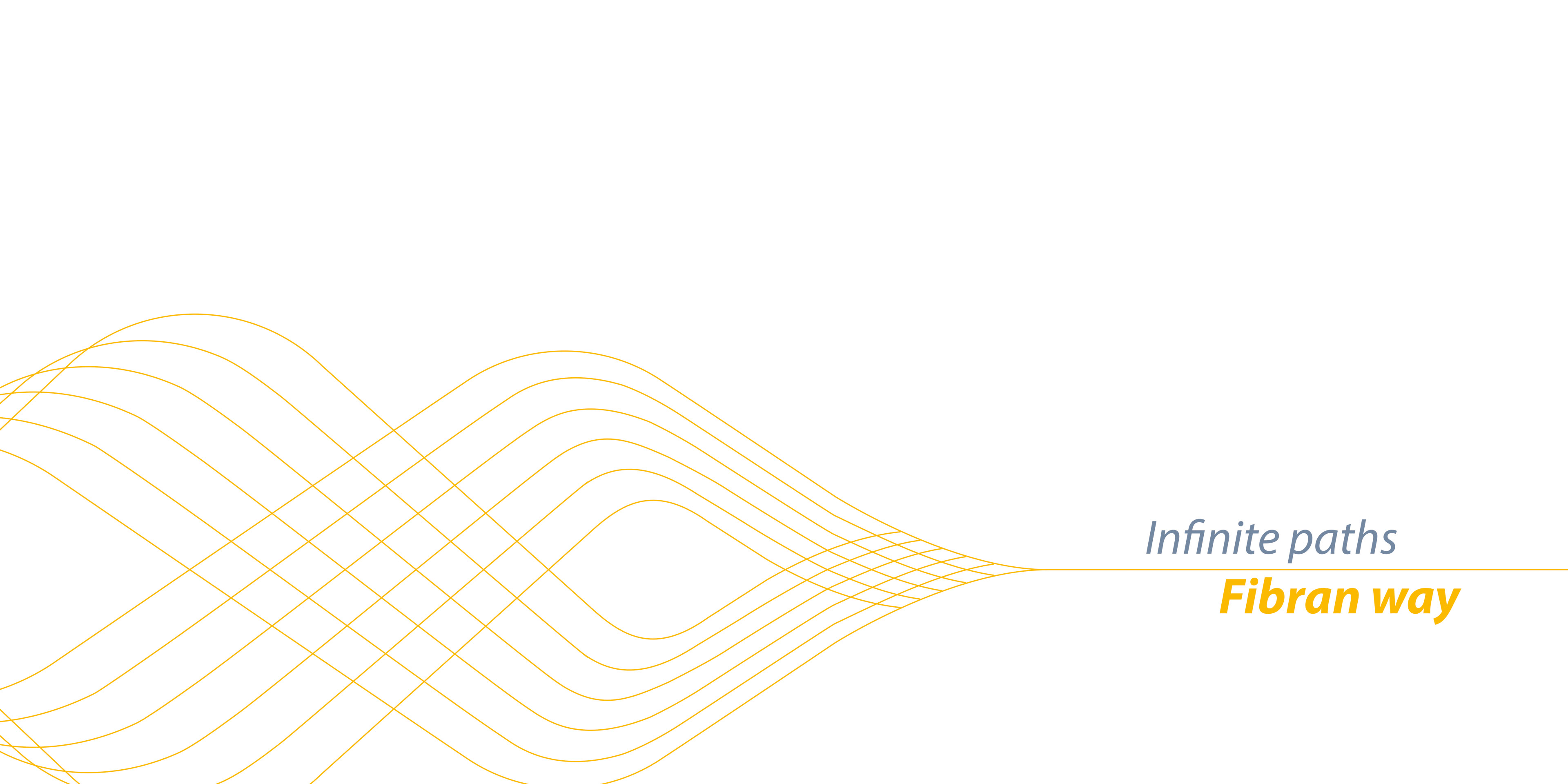 When All Paths Merge to Achieve the Right Goal
We summed up Fibran's trade fair presence with the slogan 'Infinite paths, the Fibran way', which is based on the brand's philosophy used by Fibran to connect its solutions with the ideas and wishes of the trade fair visitors. Fibran's idea that the best collaborations come from partnerships, where different paths merge into a single one to achieve the right goal, is illustrated by the yellow lines that are part of the brand's overall visual communication. The 'Fibran way' story was thus translated to the design of the trade fair stand, whose modern and attractive appearance attracted the visitors' attention.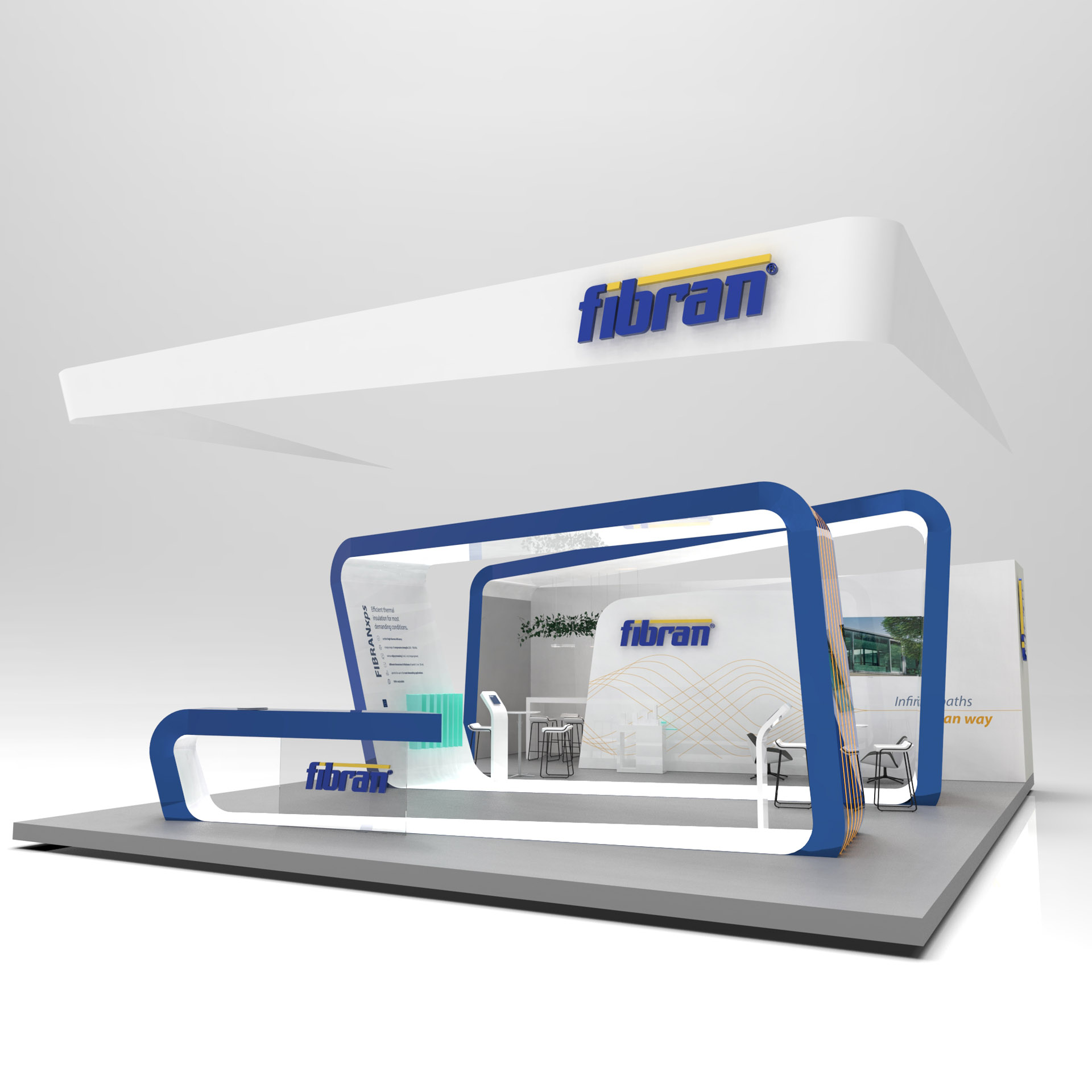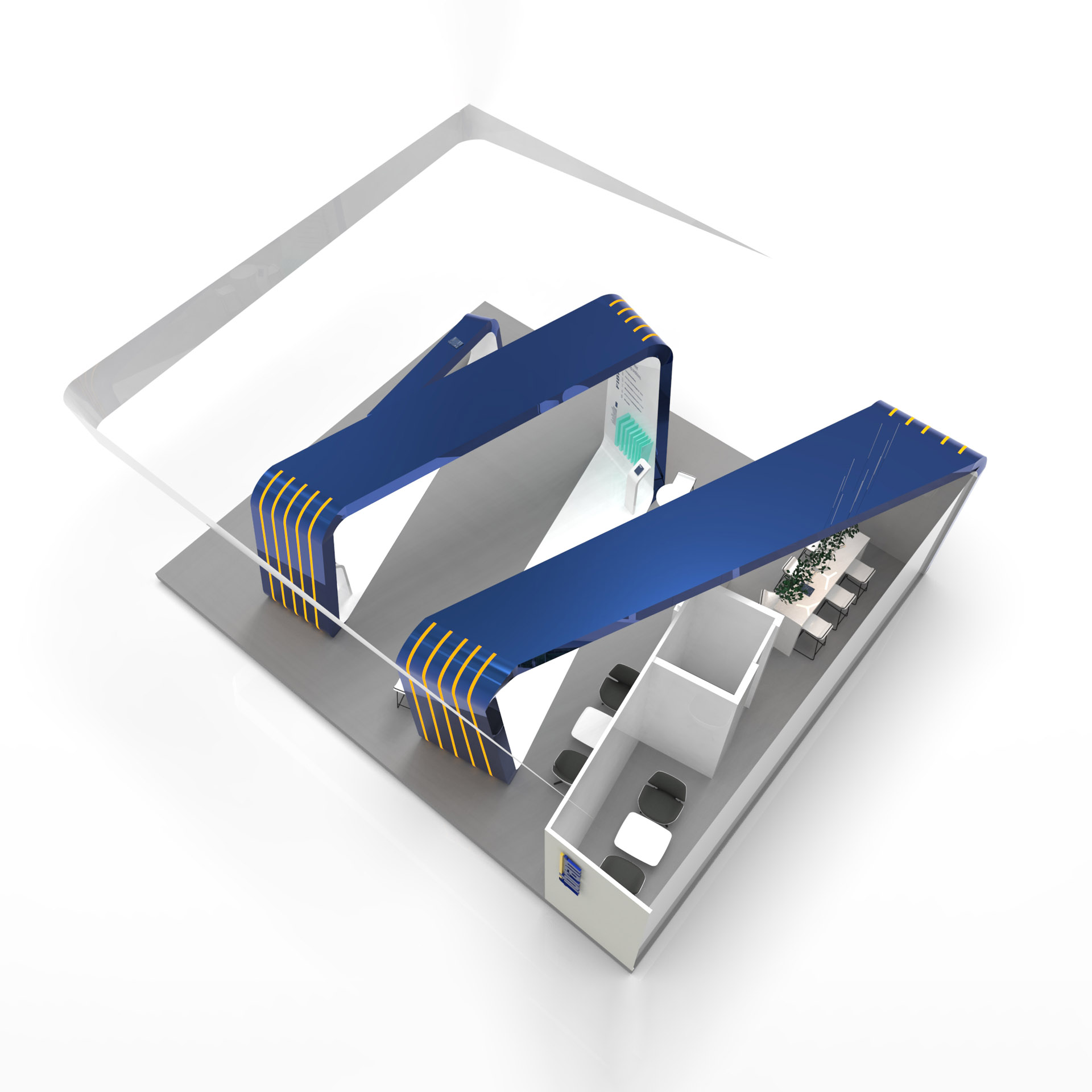 A Noteworthy Trade Fair Presentation
The trade fair stand presented Fibran's almost fifty-year history and their innovative solutions provided by the thermal insulation material XPS. To present the company's products and reference projects, Innovatif created two videos that were shown on screens and various printed materials, such as brochures and leaflets. The central communication point was the website, where visitors got information about the trade fair and had the option of booking a meeting with the company representatives at the trade fair. Innovatif also took care of a digital advertising campaign on the German market.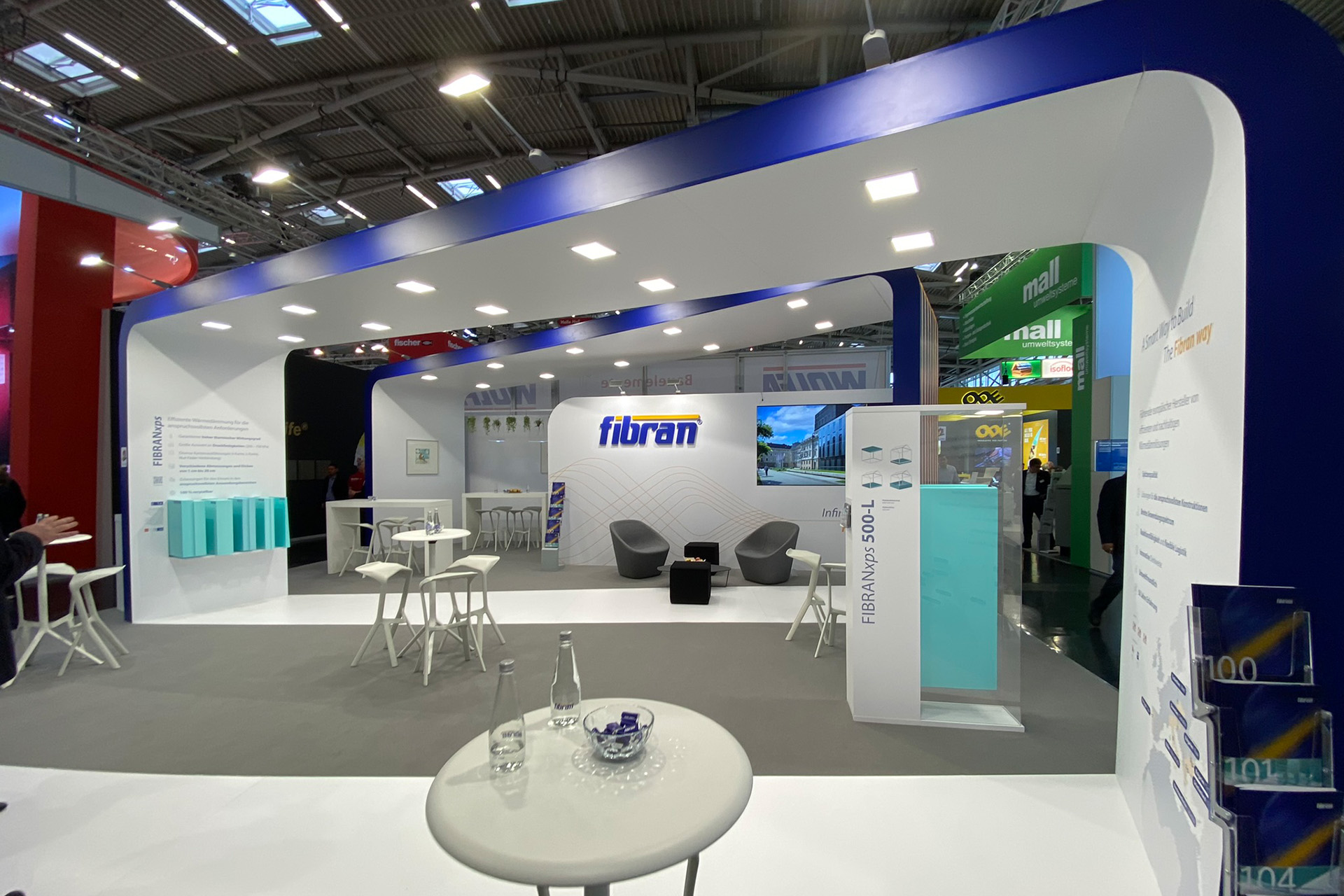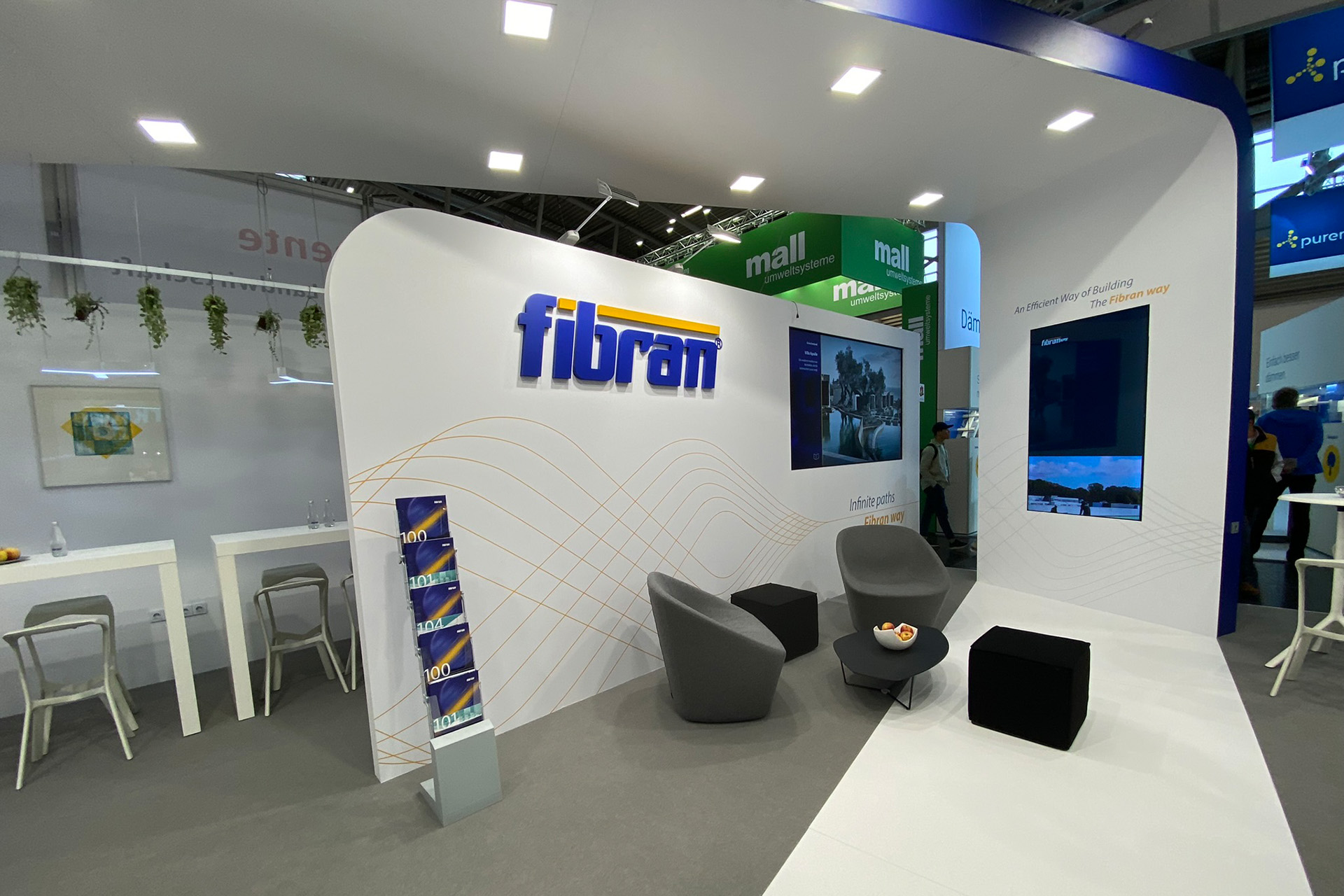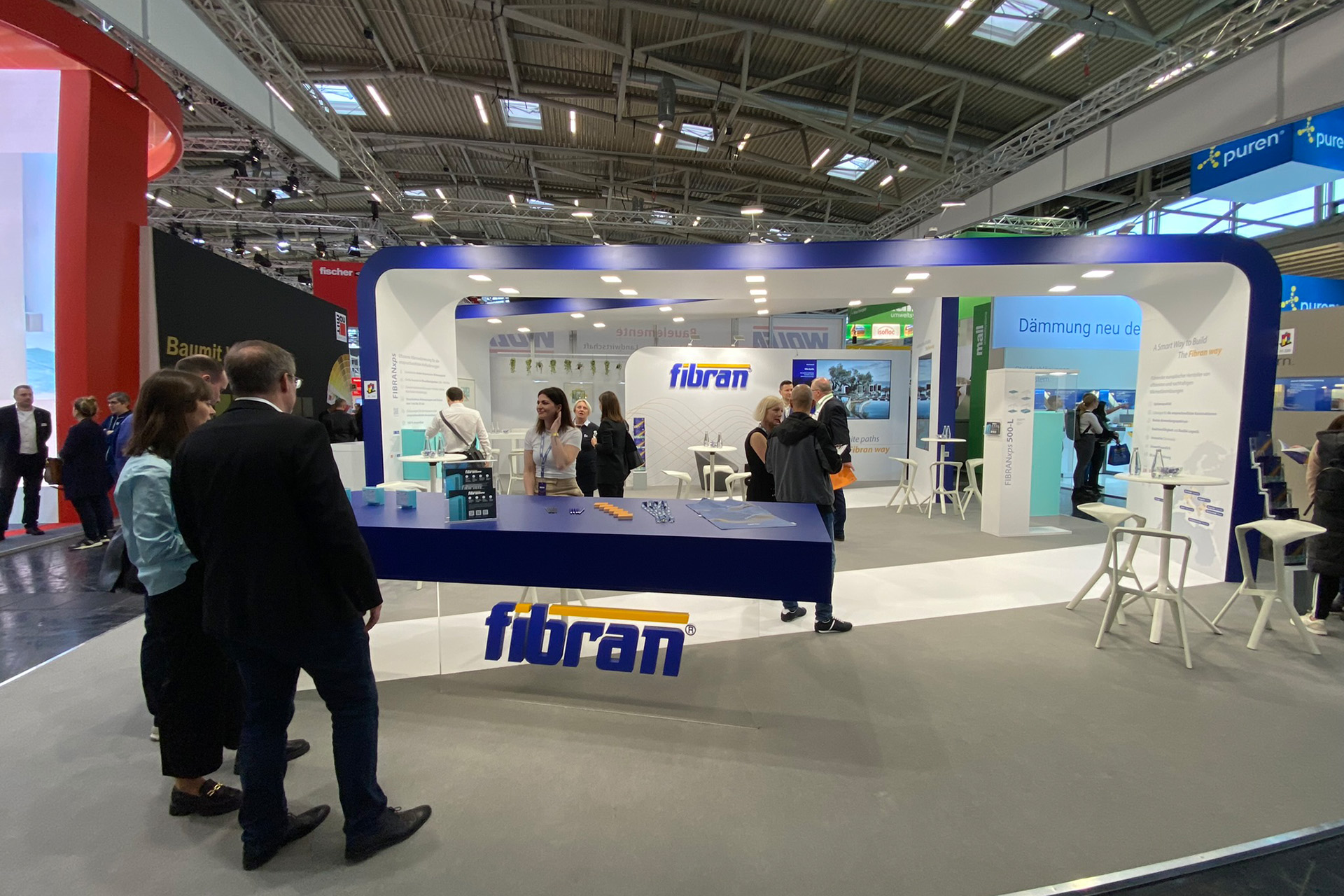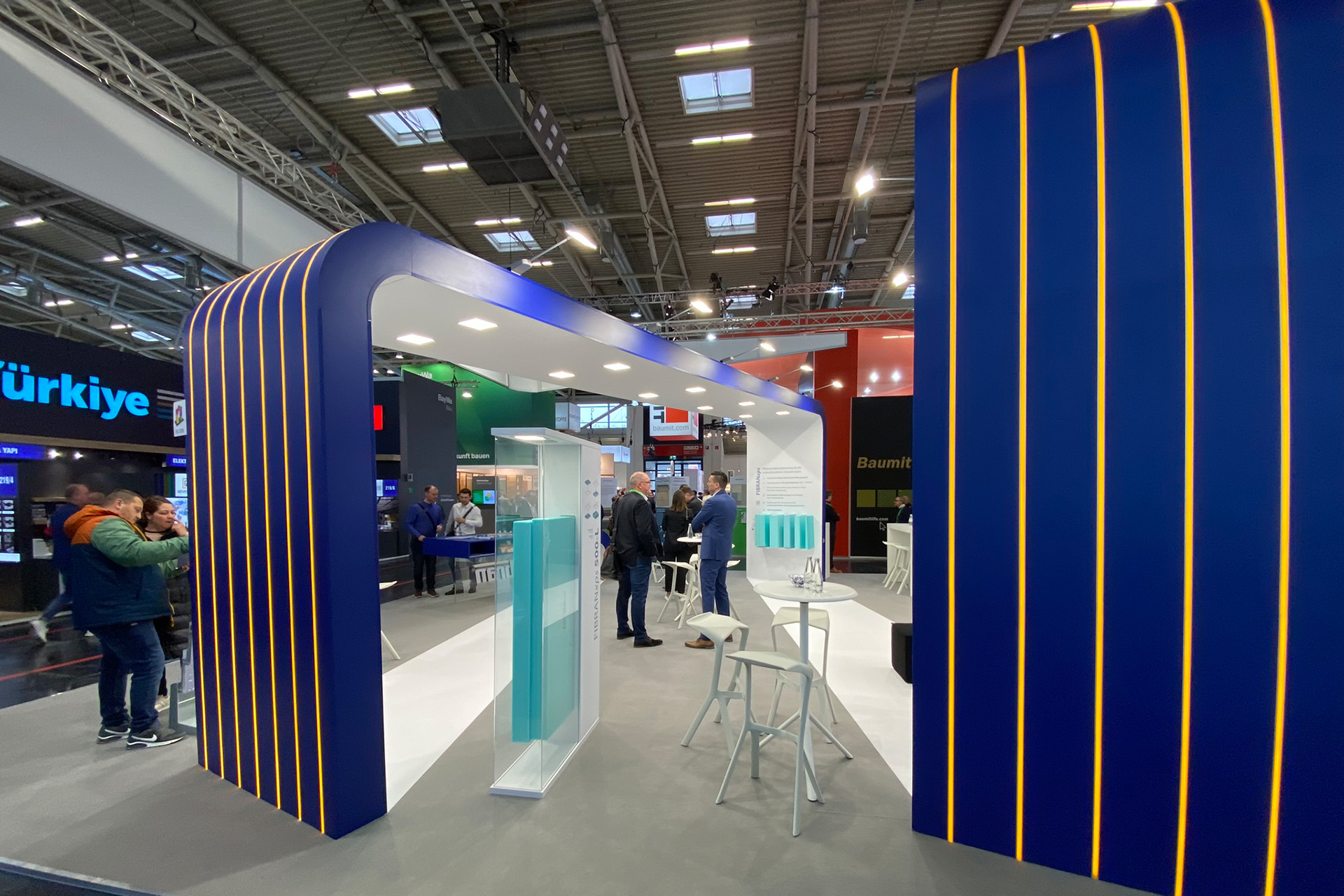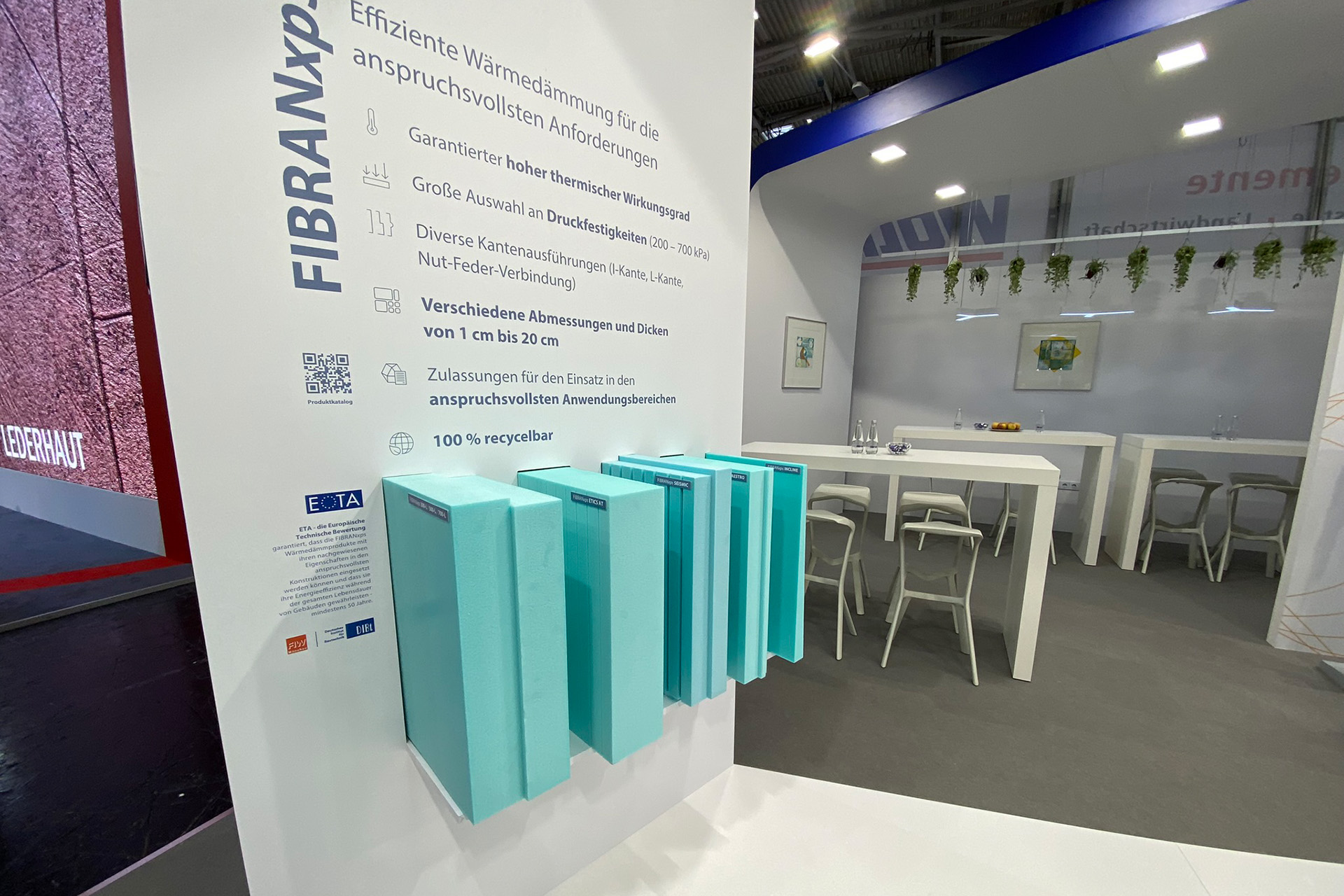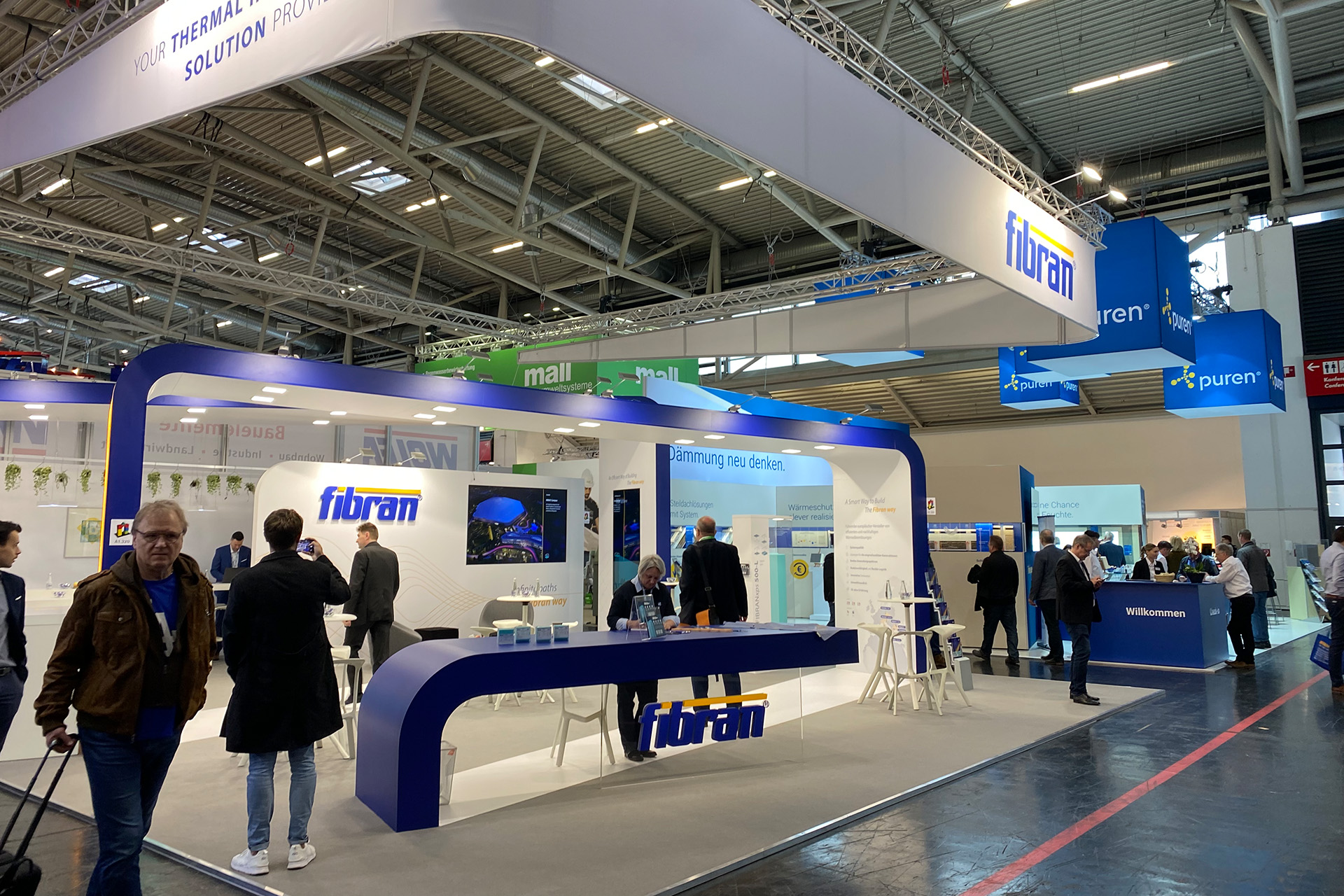 One-of-a-Kind Gifts for Business Partners
For Fibran's business partners, Innovatif designed a unique concept of corporate gifts that reflect Fibran's mission, i.e. to provide a safe, sustainable and efficient environment where people can feel safe in the company of their loved ones. This idea was brought to fruition by Matjaž Geder, an established Slovenian artist, who used Fibranxps boards as an art medium to create forty one-of-a-kind graphic monotype art pieces. The turquoise square featured on these works of art symbolises home – a space that allows us to just be, enjoy the present, create stronger bonds and memories that last a lifetime.