Website of the President of the Republic of Slovenia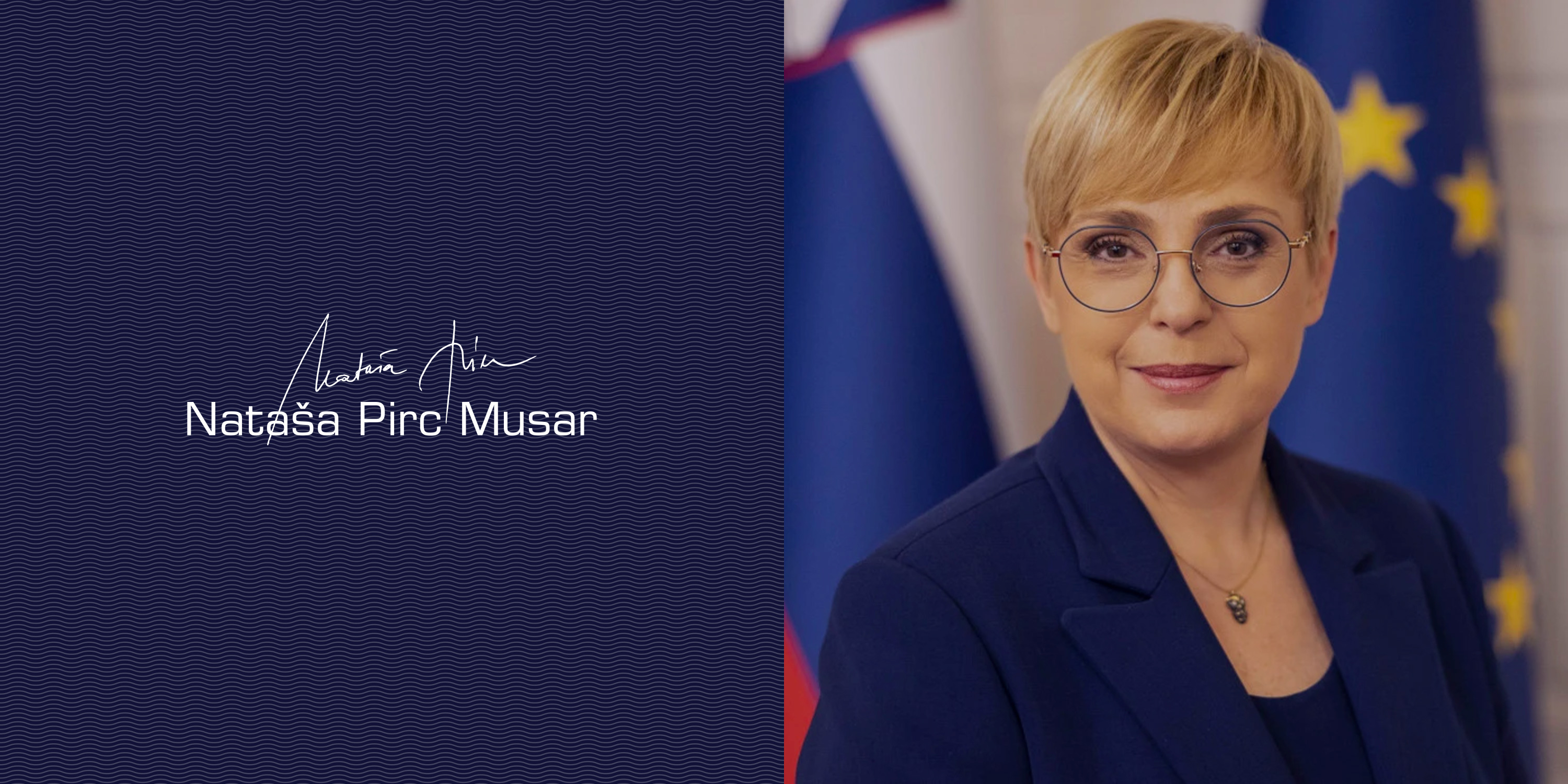 When Nataša Pirc Musar was elected the first female President of the Republic of Slovenia, one of the main priorities when it came to building her own communication channels was to set up a new website. The website communicates the President's vision and goals in an easily understandable and friendly way, keeping track of the activities that take place during her presidency. As part of the project, Innovatif developed an integrated design, established a transparent and clean content structure, incorporated the latest technology and adapted the website to vulnerable groups.
Client
Urad Predsednika RS
Website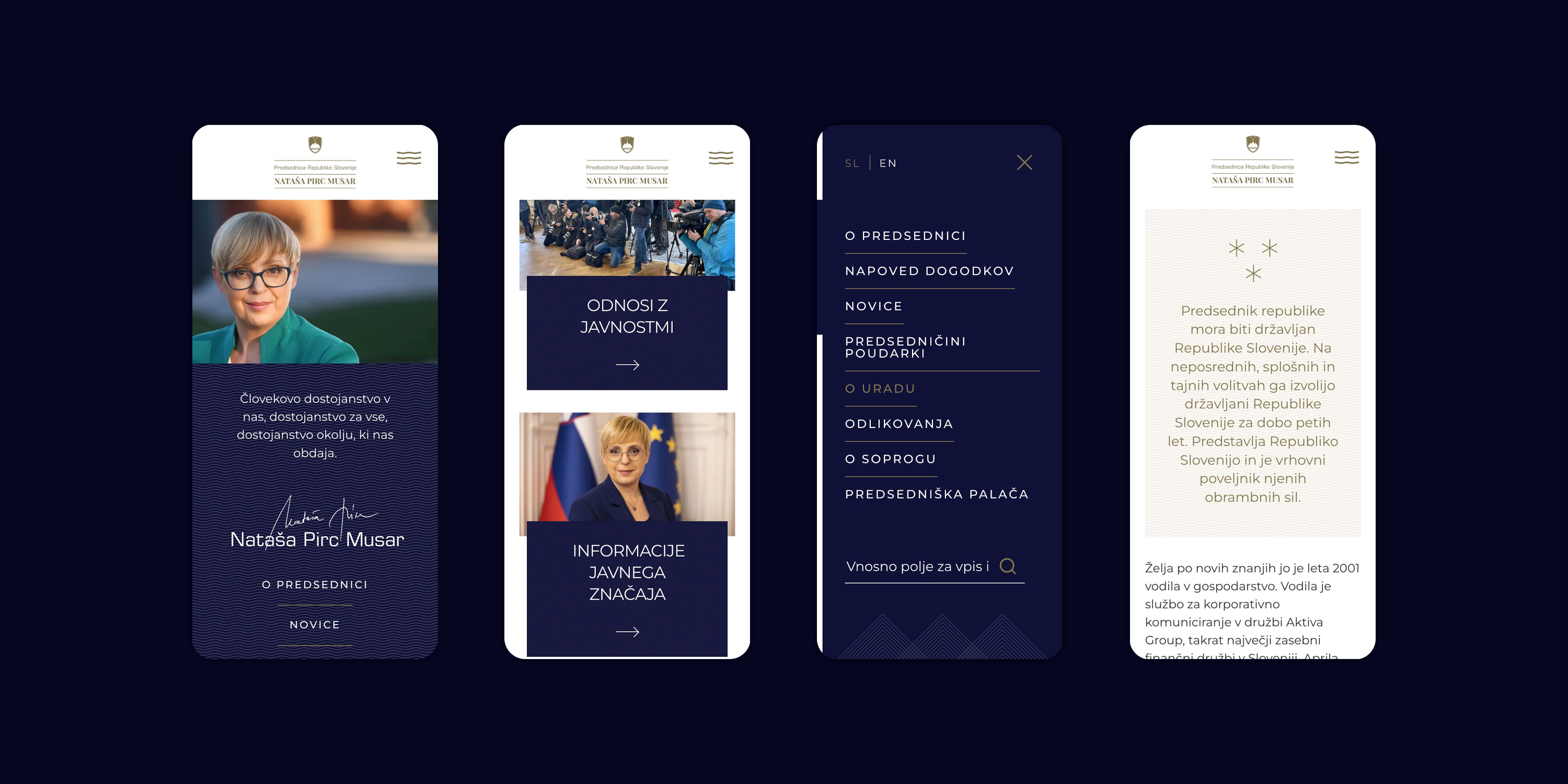 Enhanced Design Concept
Such a high-ranking position requires design that is modern, but also sophisticated and femininely chic. For this reason, the colour palette is calm with dark blue as the predominant colour. Combined with golden-yellow details, dark blue evokes elegance and reverence. The chosen colours harmonise with the classic serif typography. The main special feature of the website's design are the elements inspired by the symbols of the Slovenian coat of arms. They are used for the background texture and visual accents, such as the menu button, which has a slightly wavy shape.

A Refined and Easily Navigable Content Structure
It makes sense for the content to be arranged in a clear and concise way. The landing page is transparent, allowing the user to read it in less than a minute. While reading, the user is accompanied by a navigation button, which can be clicked to reveal a few things about the President, the Presidential Palace, the President's Office, the strategic highlights of the presidential term, the goals the President has set, news, upcoming events and the team of advisers at the Presidential Palace. The user can also navigate the content sections by means of tags.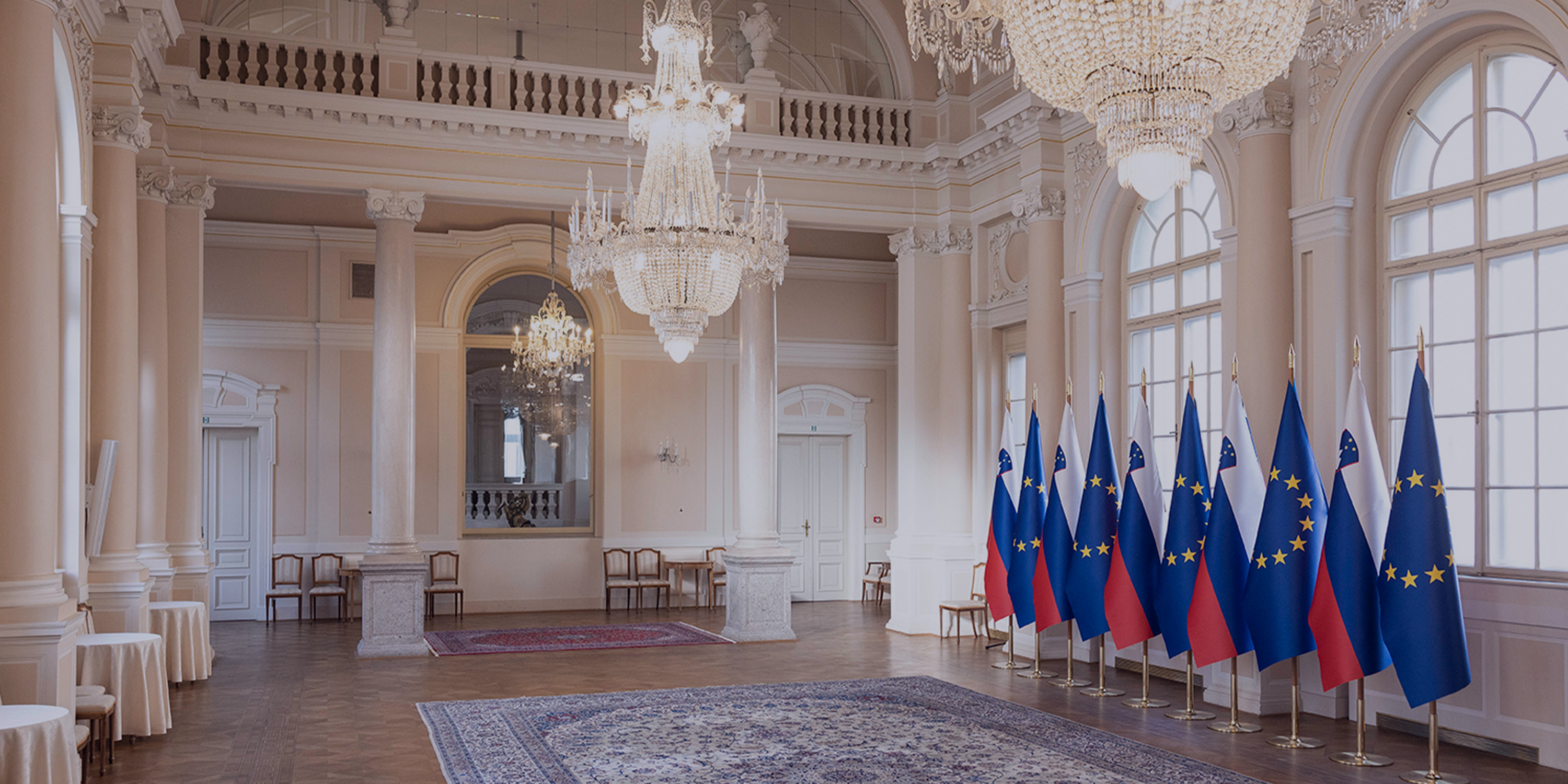 Created with Everyone in Mind
The website is adapted to fit any screen size and is thus accessible to the entire population. Captions and an interpreter have been used to make sure the website can be used by vulnerable groups – the deaf, the hard of hearing and the deafblind. The content has been marked with a special icon that guides the user to the customised content. Among other things, great emphasis is placed on ensuring security, i.e. the server environment is set up by the client, taking into account all the required protocols. The website features the live stream option and has an implemented RSS Feed, which allows applications to quickly access the latest content. The e-news is segmented in a way that makes it possible for the user to choose which content he or she would like to receive.