Kočevsko. Wild. But nice.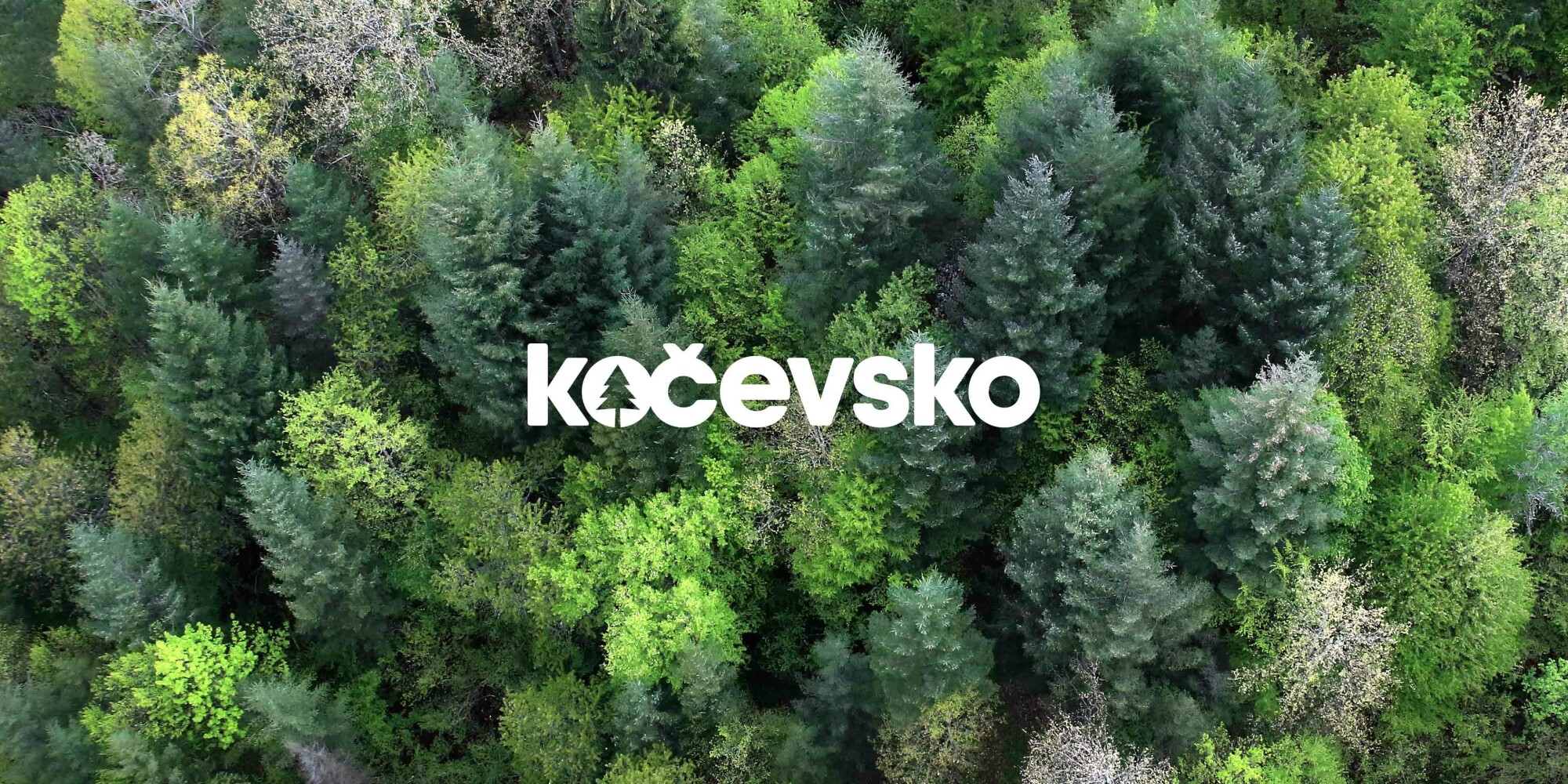 The Kočevsko region is not one of the first destinations that come to mind when planning a holiday. It was not until a few years ago that the tourism in this region started developing in the first place and, in 2016, the Kočevje Public Institute for Culture and Tourism was looking for a new destination brand for the region. The challenge was to put the Kočevsko region on the map of must-visit tourist destinations that offer active and adventure-filled getaways in unspoilt nature. The institute liked our 'Secret Forest of Slovenia' idea most and we have been developing the brand communication strategy together ever since.
Client
Javni zavod za turizem in kulturo Kočevje
Services
Communication campaign
Graphic and web design
Websites
E-commerce
Website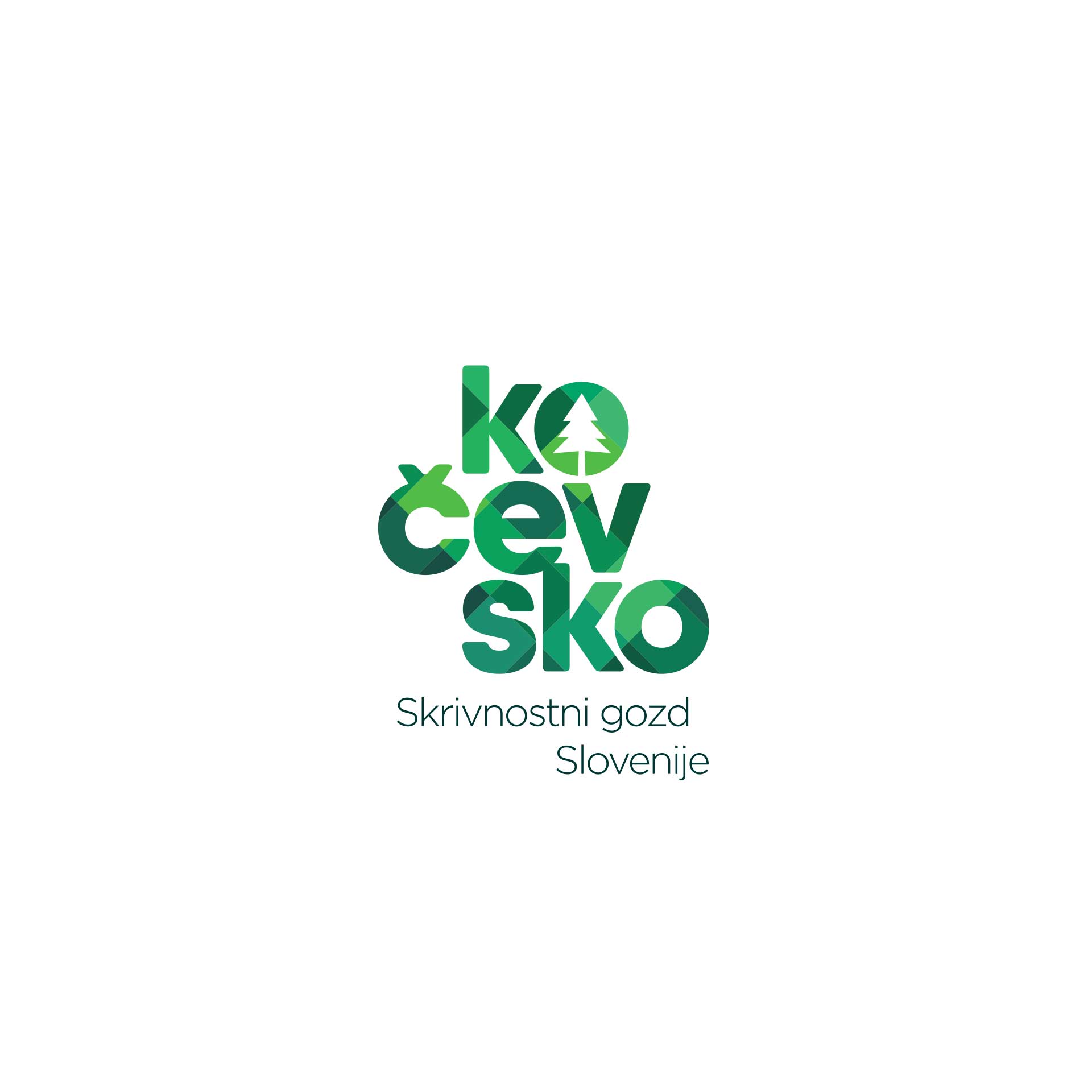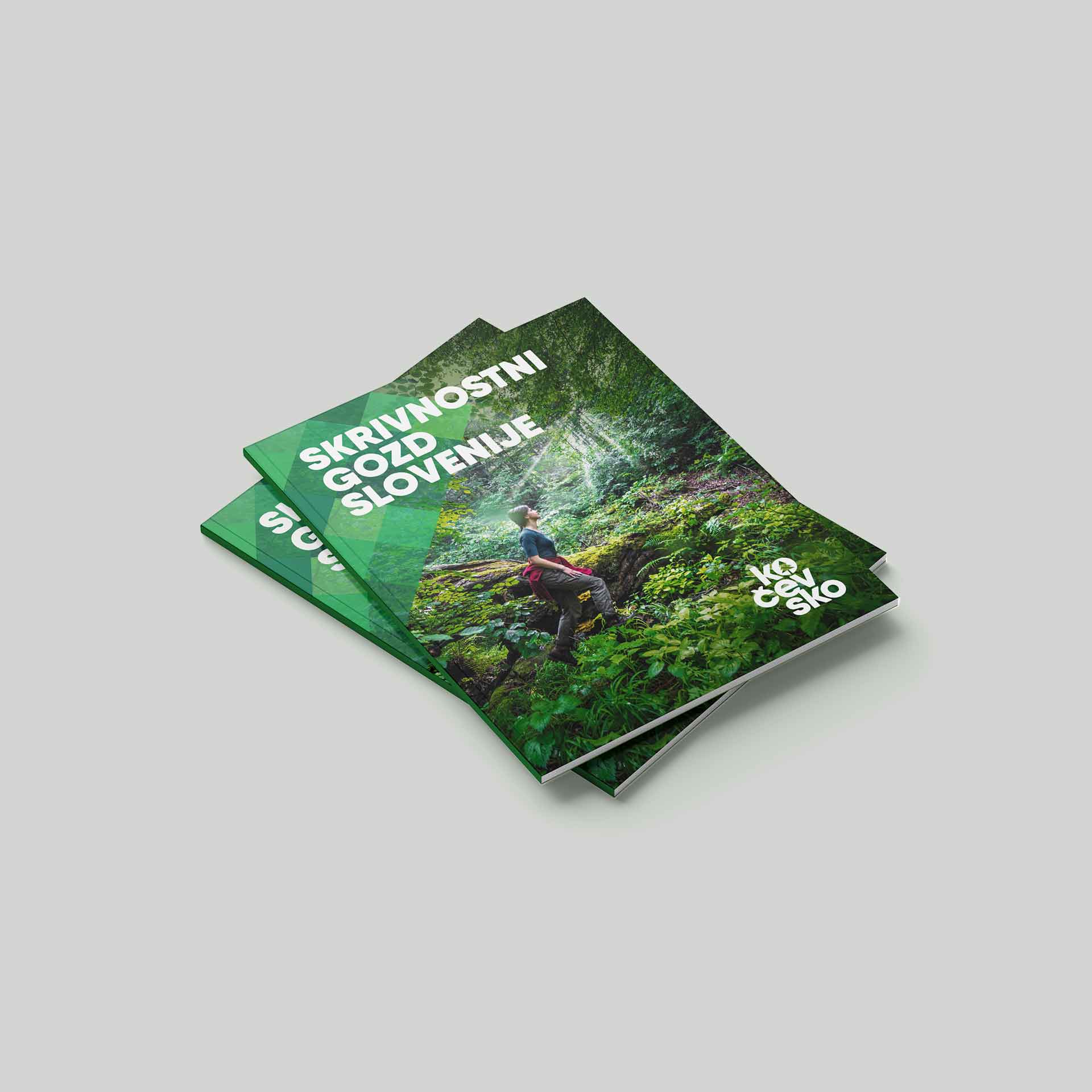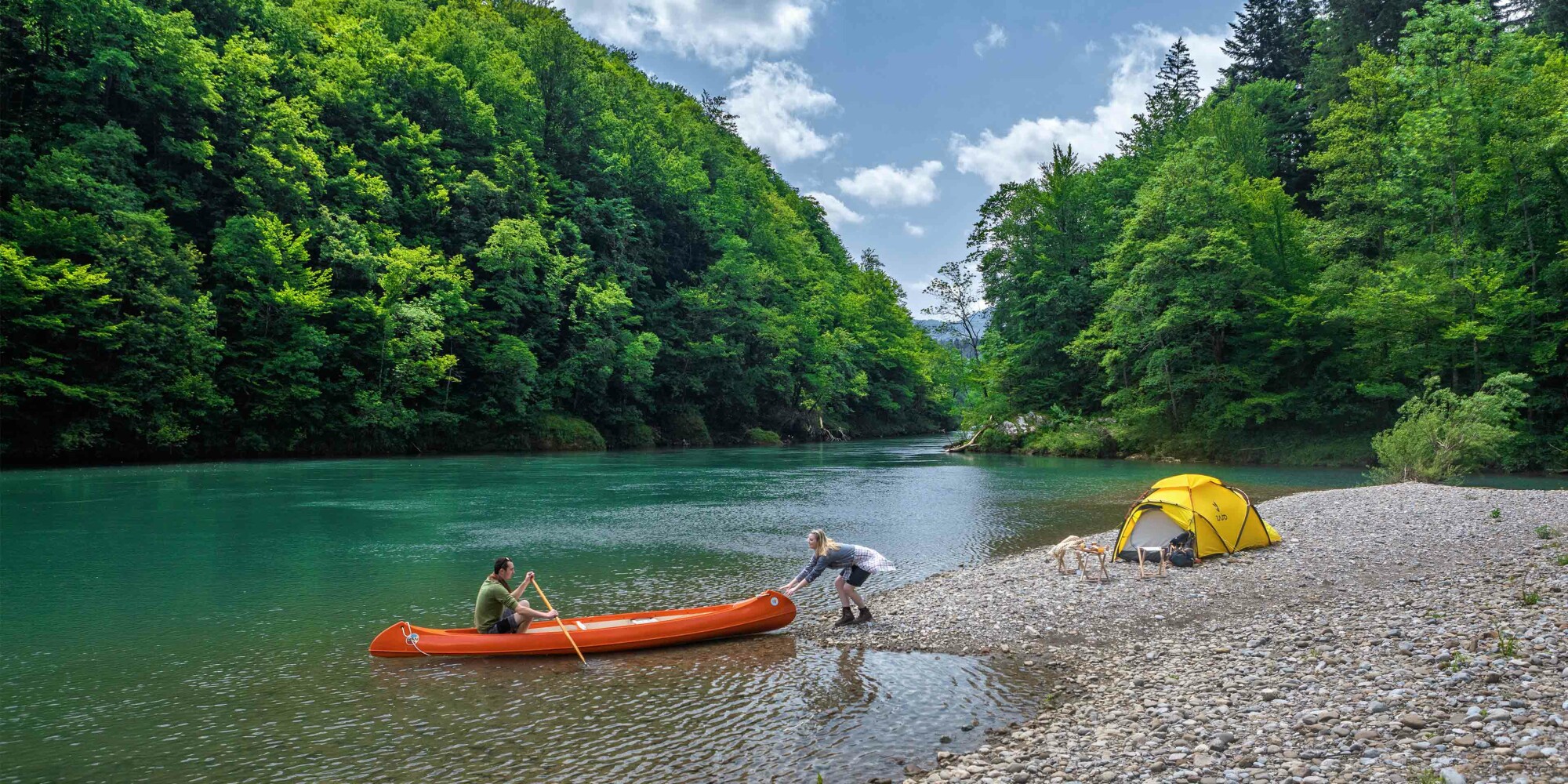 The first thing that springs to mind when you hear the word Kočevsko are definitely brown bears. Bears may be the region's most famous feature, however, Kočevsko needed a bigger, more elaborate communication story. This is Slovenia's most forested region, where woodland covers as much as 91% of the area and includes the Krokar virgin forest, which is inscribed on the UNESCO World Heritage List. This incredible power of forests is the destination's main advantage, so we decided to name the destination brand 'The Secret Forest of Slovenia'. We designed the brand's visual identity, whose logo and choice of colours suggests the experience of green, unspoilt nature.
The new destination brand required a communication platform that would offer the dimension needed to communicate and promote the destination in both domestic and foreign markets. Our aim was to develop a one-of-a-kind destination personality that would give the communication a characteristic, easily recognisable tone. Kočevsko is not a destination of luxury accommodation options, it is a destination where the experience of a green getaway in the midst nature is rounded off by the warmth and hospitality of the local people. Kočevsko. Wild. But nice.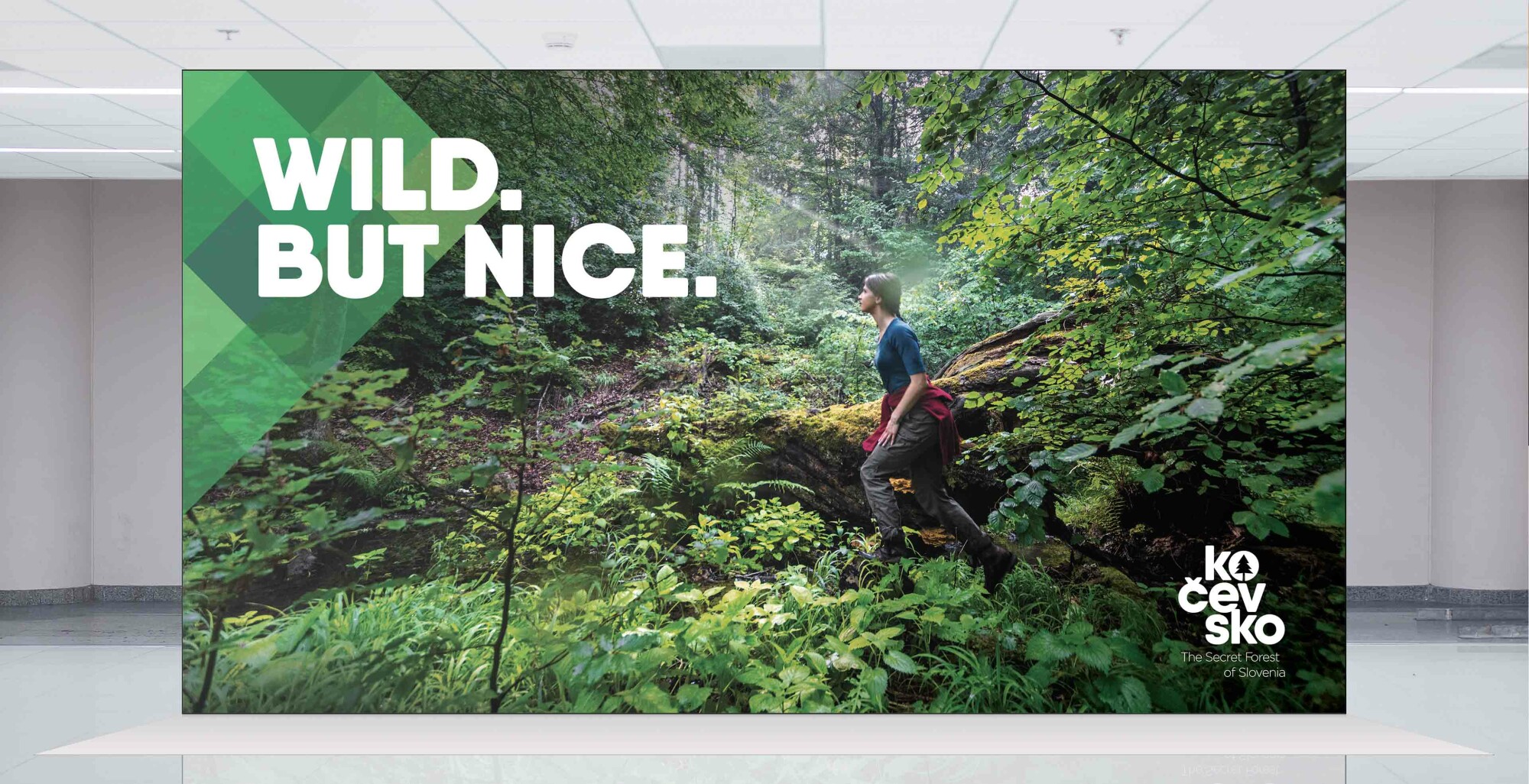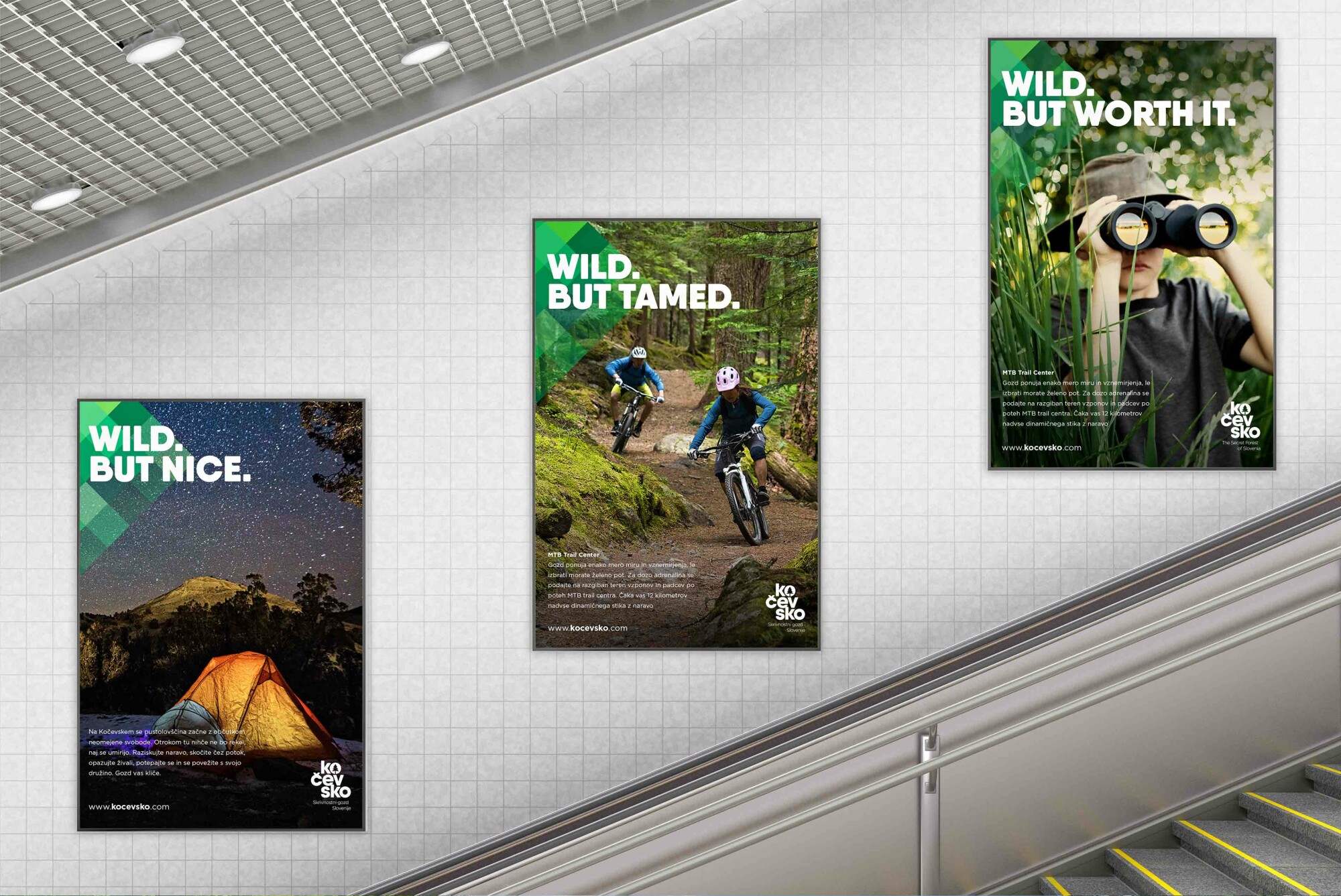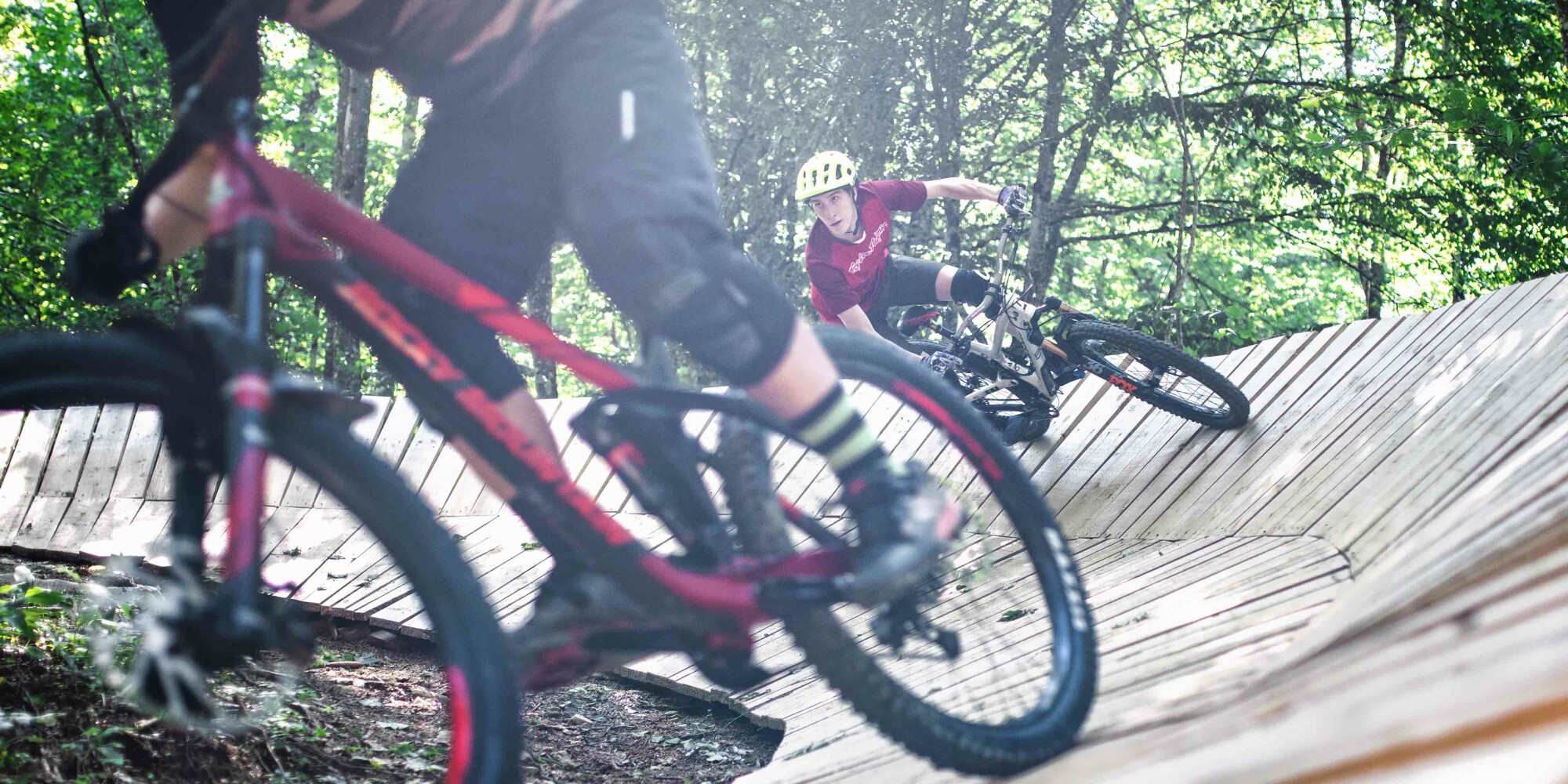 The main communication tool is an information-packed and inspiring website that responds to the needs of any user. It provides website visitors with useful tips (on planning a visit to this region, routes, points of interest, package deals etc.) and inspiring content that makes you want to visit the destination. The website and other promotional materials (various printed materials, T-shirts, info points, maps etc.) tell a comprehensive visual story of a secret forest and a wild, yet nice destination.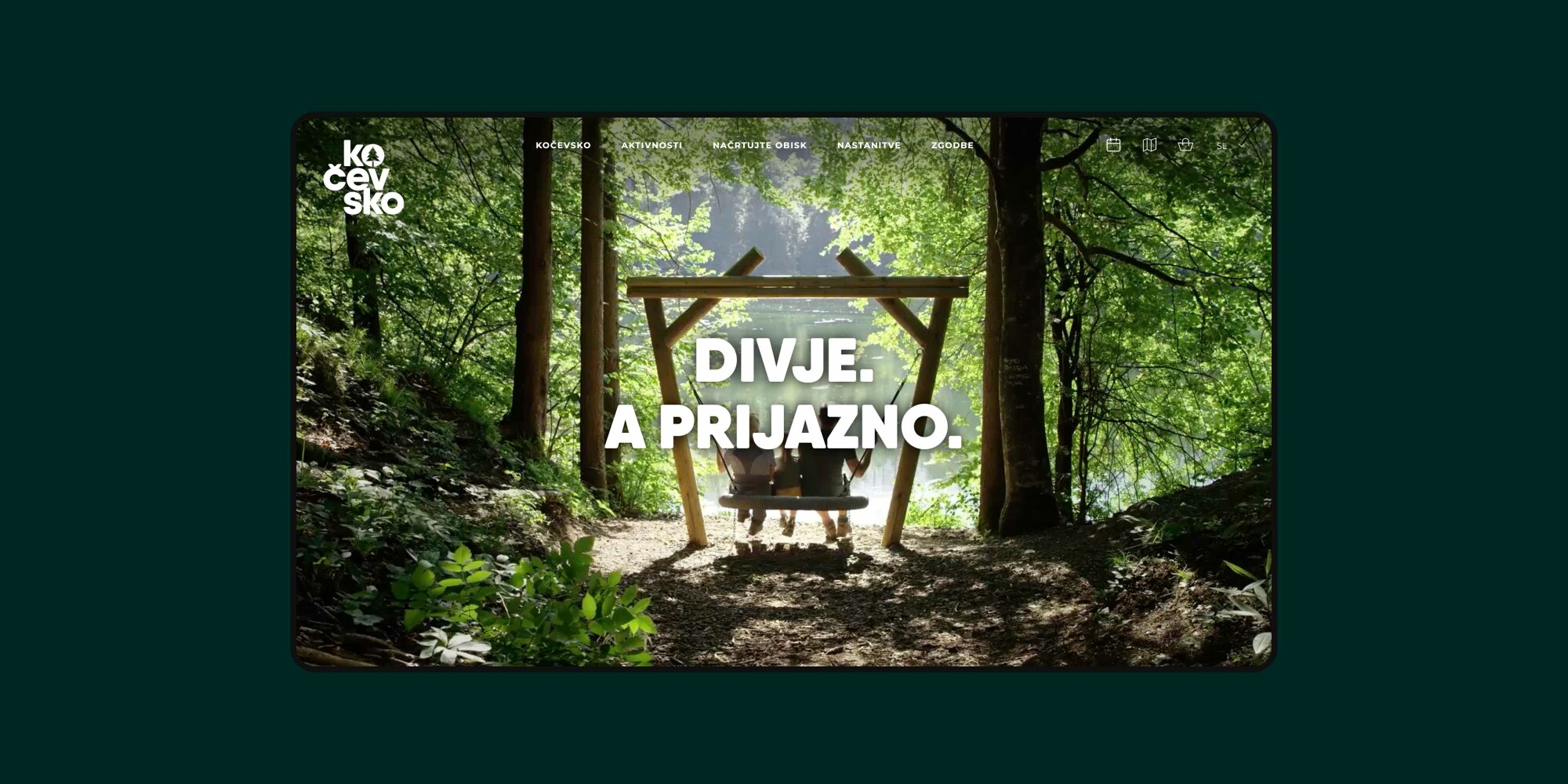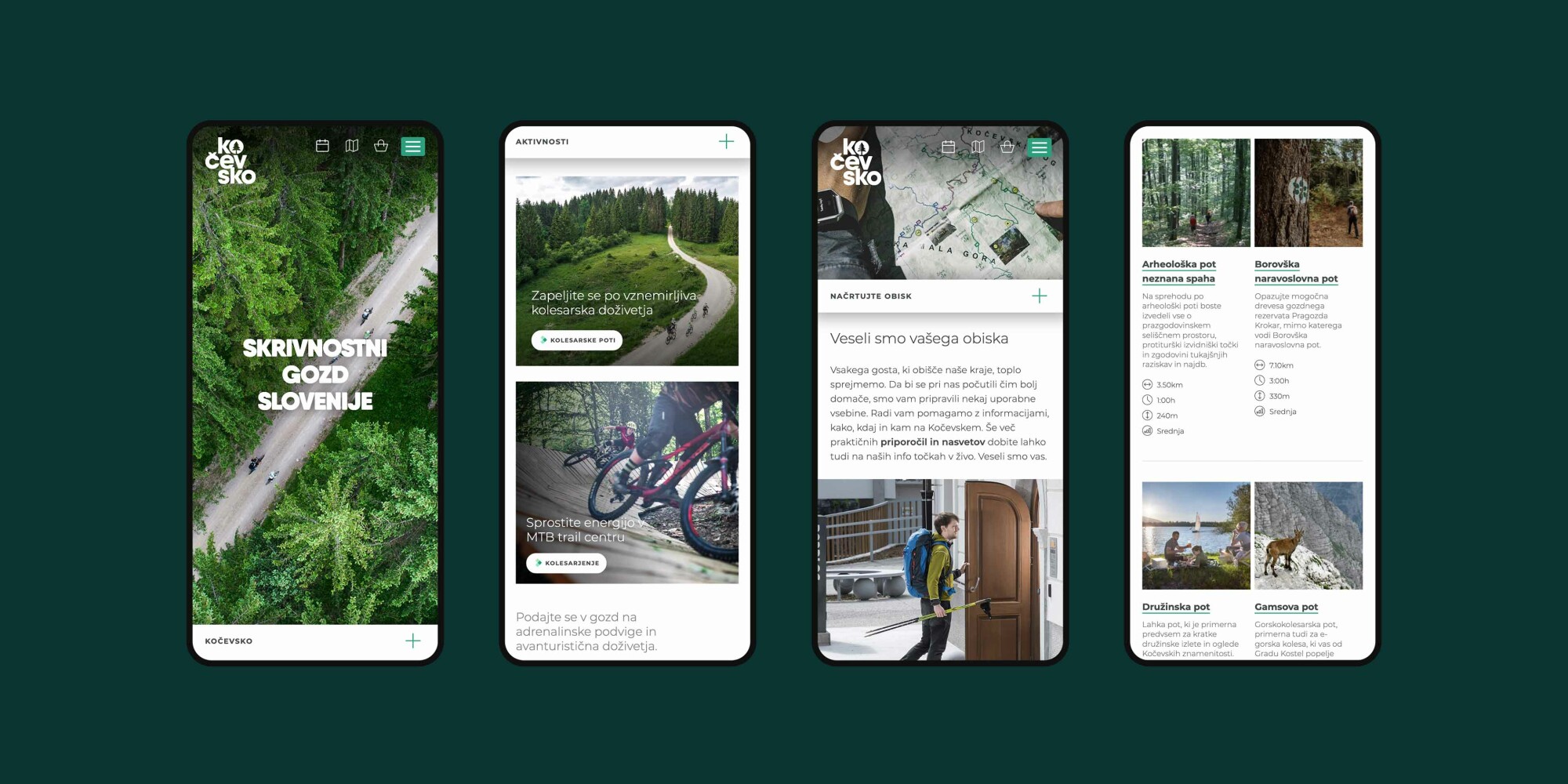 The 'Kočevsko – Secret Forest of Slovenia' destination brand has gradually been adopted also by the local providers of tourist services and the local people in general. The local providers now label their products, accommodations and everything else they offer with the destination brand name. A good example of how a comprehensive communication story came to life in practice is the KOLU project, a bicycle-sharing system in the town of Kočevje.