You can't achieve business excellence on your own
You won't find many Slovenians who don't remember their first train ride around Postojna Cave. Now, imagine becoming a manager of this subterranean marvel like Katja and Marjan Batagelj did 10 years ago. Although they work on their visions together, they rarely do joint interviews. That's why we were all the more pleased about this one. They shared their recipe for success, and why it's important to never really stop.
You've been managing the cave for a good 10 years. The way you talk about it, the cave feels like a person, a family member. Is the love and respect you feel for it a source of energy that has been driving you all this time?
Katja The cave is not a typical marketing product. She makes you feel extremely small, and if you don't feel this respect for her greatness, you can't present her the way she deserves. Every time I go to the cave, I imagine the droplets falling, how long it took nature to create her, how small we are compared to her. And this is humbling. Both of us are from Postojna and the cave's always been a source of pride. We see her as the queen of caves.
Marjan Imagine growing up in Postojna. Everyone knew where it was because of Postojna Cave. So when you're the person to manage this natural marvel, there's no way you can have an attitude of superiority towards it. You have to identify with your product. You won't present it well, and the marketing and sales won't be good unless you transfer this culture to the whole company. We were the first to appreciate the cave, so the locals did too. Many things are allowed, but we only do what's good for the cave. If you see her as an economic asset, you're done. Every business decision is related to this and it turns out that if you do things that are good for the cave, she'll repay you.
After years of hard work, the cave is back to its former fame and glory. It is visited by prominent politicians, royal families and other celebrities. It's hard to say who the bigger star is: the cave or its world-famous visitors. You are not only building your own brand, you're also promoting Slovenia as a destination.
Marjan During the last few years before we took over, there had been no high-profile visits at the cave. So far we've been there to personally welcome every single state visit bar one. I think it happened only once because we were away.
Katja I find it a major achievement that we have succeeded – together with Innovatif – in making sure people see the cave as a world-famous attraction. In fact, before we took over, people had forgotten all about it. Also, the story of our olms is a typical example of how Postojna Cave can contribute to Slovenia being known all around the world. The hatching of our baby olms was reported by the media across the globe.
Every time I go to the cave, I imagine the droplets falling, how long it took nature to create her, how small we are compared to her. And this is humbling.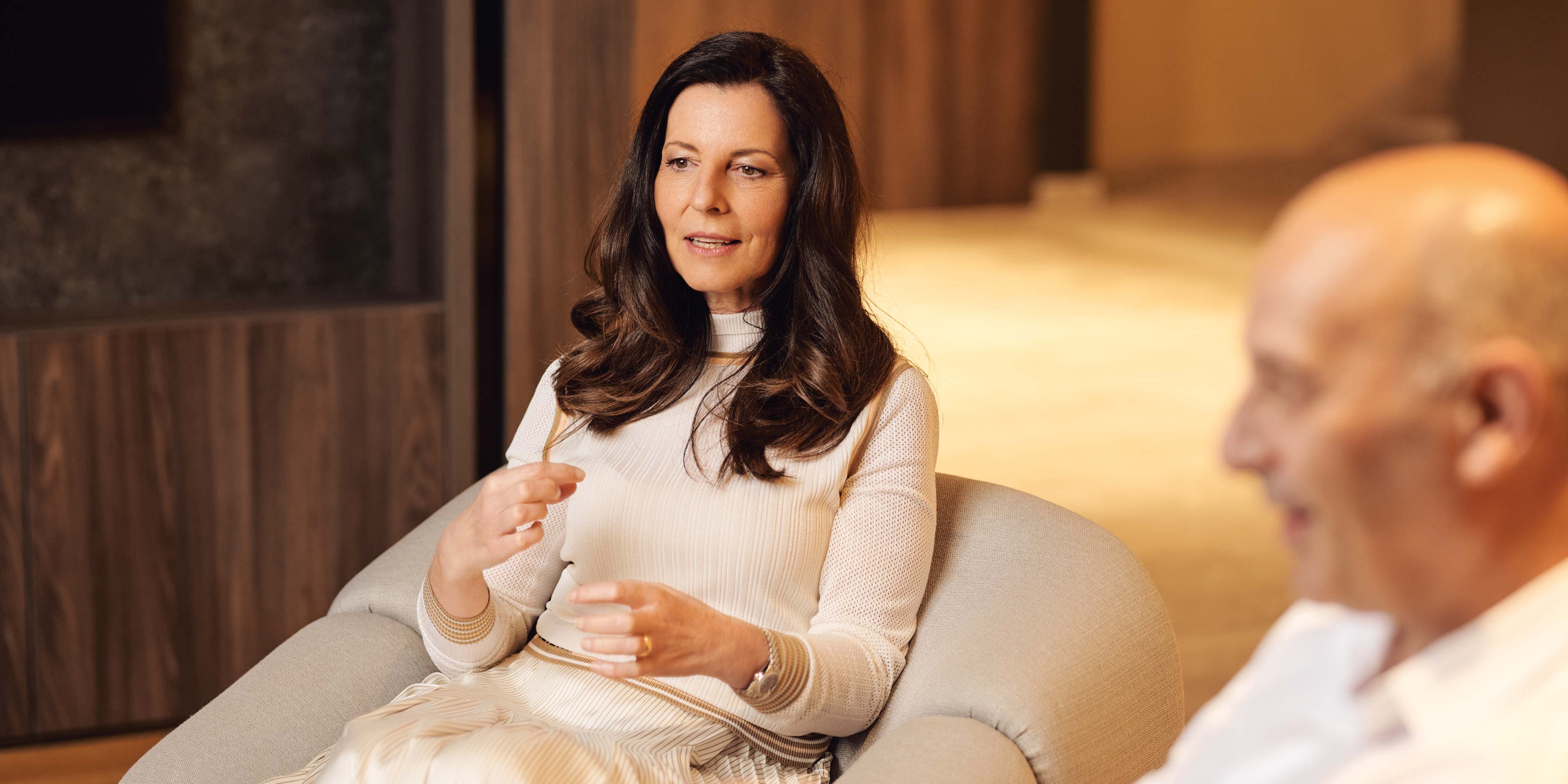 Mrs Batagelj, did you expect such a response to the baby olms' story?
Katja The baby olms' story wasn't planned. Everything happened impromptu, it seemed like a dream. When I realised that something one-of-a-kind was happening, I took charge and kept an eye on the olm eggs 24/7, hoping that some of them would hatch. During the day, our focus was on making sure they survived, and at night we communicated with journalists all over the world.
Marjan You need to know that some eggs had been laid a few years before and we let outside experts handle it all. Unfortunately, all the eggs died. When Katja started researching, we swore that this time things would be different. We set our own rules and we didn't make the same mistakes. We fought for the merest chances of survival. We went through multiple stages. The first stage was egg laying, which was a cause of joy. Then it was moving the eggs, which was followed by the hatching and then it was making sure the olms survived. And now it's the final stage of socialisation. These were important milestones for science. It's the first time this was documented.
Katja Everything was new and unknown. It took a lot of care and love, like with any other baby animal. (laughing) Our two biologists, were all an important part of it, taking care of the baby olms 24/7, and of course Dr Mali too. We had to figure out everything we needed, including the aquarium. Our experiments and the new knowledge resulted in our laboratory, which is now an example to follow by foreign scientists.
How did you experience this incredible global media attention?
Katja The eggs were laid soon after the birth of a new royal baby in the UK. When I described the baby olms as our "royal babies" when talking to journalists and scientists, the BBC reported about it and the baby olm story was spread around the world. In a way this was probably a result of wanting something so badly. Marjan likes to say that if you truly want something, it will come true.
Marjan The New York Times science section published the first "baby dragons" story on the same day as the Super Bowl news and the number of comments on both posts was the same. This was phenomenal, as this moved the story from the scientific arena to the other side. In part it was so successful because Katja was able to talk to each journalist individually. Everyone had their own questions, each required a different answer. The story was so hot the BBC decided to feature the olms in their cult show Seven Worlds, One Planet. This is something you cannot buy. Anyone can exceed economic indicators, such a scientific achievement, however, is not so simple.
You can't achieve business excellence on your own, you build it together with those who have the know-how, who help you. And the Innovatif team has always treated our project as if it was their own.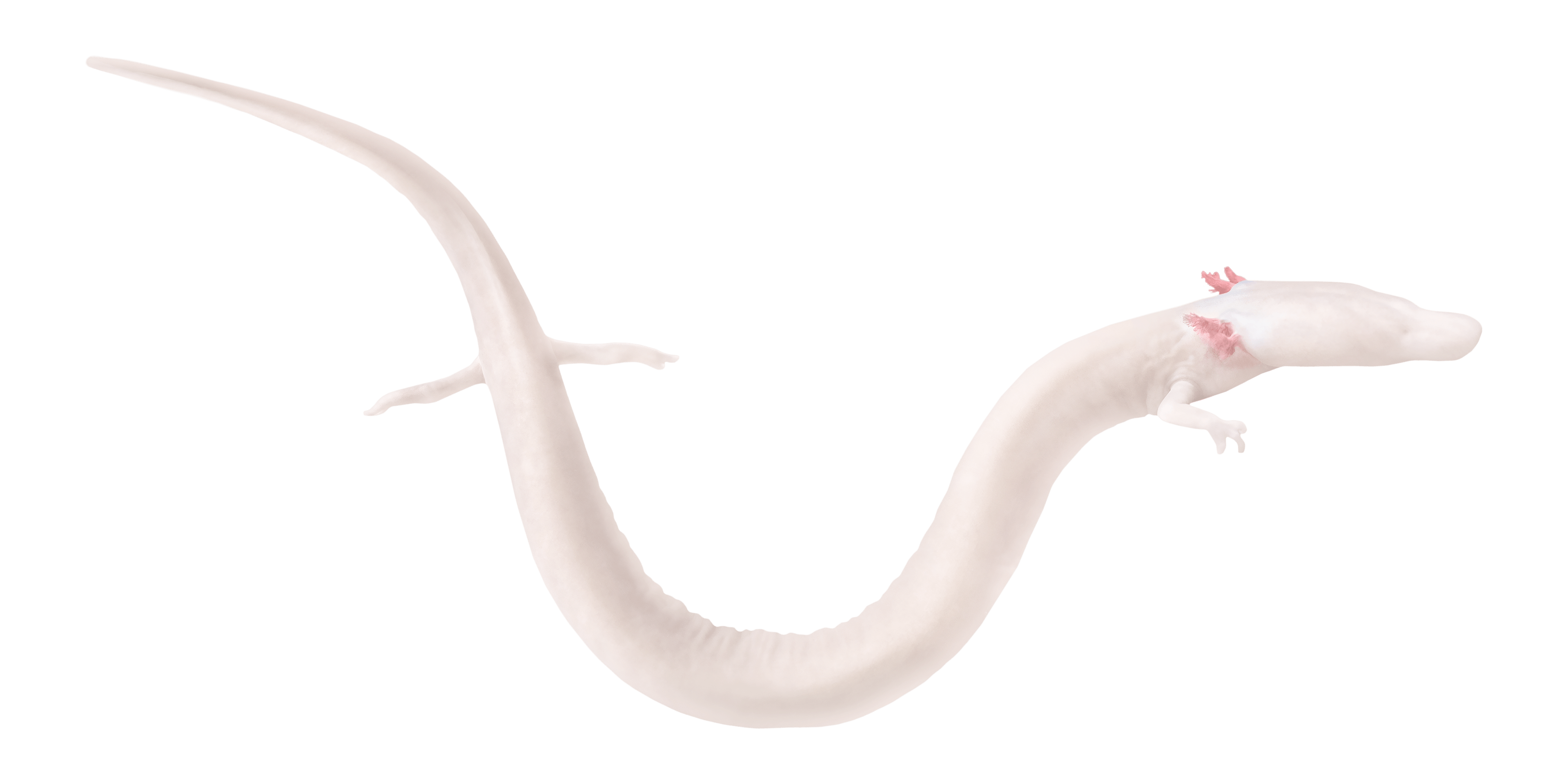 Apart from the olms, there's another famous Postojna Cave feature we need to talk about: the cave train. We often get asked when this motif on posters would be changed. But the train is not a random motif. Will it stay the same forever?
Katja The train will stay here for good. Although the cave is the most important thing, the train is the one element that adds to the experience, it turns us all into children and it's now some sort of an icon. During the refurbishment, we kept its appearance unchanged on purpose.
Marjan The train story is very interesting. We knew we'd need to tackle train refurbishment at some point. The more I was asked when we'd replace "those ugly trains", the more I thought about what kind of train I'd like to have. God forbid we'd keep the ugly one that's featured on posters! But if you're persistent and confident enough, you can make the "ugly" train iconic. The previous trains were a legacy of mines, adapted for narrow passages. All the suggested designs for new ones, however, were spacecraft-like, resembling the Japanese bullet trains. But if you look at it through the eyes of visitors, this train does not bother them at all, as they've stepped into a different time. Are the San Francisco cable cars beautiful? No, they're not, but they're iconic, and if you replaced them, you'd take away the city's soul. That's why our train can't be any different. It's been adapted to new safety standards, but has remained virtually the same, including the colours.
Katja I'll never forget travelling to Australia, to some congress, and they checked our luggage. When we opened the suitcase full of leaflets with the train on the front, a customs officer (Italian by birth) said, "Grotte di Postumia!" And that was on the other side of the world!
The train turns us all into children and it's now some sort of an icon. During the refurbishment, we kept its appearance unchanged on purpose.
You're very marketing-oriented and your business and marketing decisions go hand in hand. Soon after taking over the cave, you received a marketing excellence award. Have you always known this was a prerequisite for success? What is your basic marketing philosophy?
Marjan Honesty. In marketing, you can make many promises, but if they're false, users will be disappointed. If you want them to be happy, you have to deliver more than you promised. I've always considered marketing in the broadest sense – our company logo, how it is featured, what our uniforms are like, how we treat visitors. Marketing is more than just a good ad or brochure, nice pictures and texts. You can't achieve business excellence on your own, you build it together with those who have the know-how, who help you. And the Innovatif team has always treated our project as if it was their own. You didn't just work just for us, we talked a lot and discussed the course of action. We tend to say that the sales reigns supreme, but marketing rules. That's why our most important decisions are in marketing.
Visitors leave with a complete picture of their visit – from buying tickets to dealing with tour guides and the hotel reception staff. Employees are ambassadors who pass your vision on to visitors. How did you manage to pass this vision to your employees, made them embrace it?
Marjan You pass it on to others spontaneously. While discussing how to match colours to the cave ambience, or why to name a new restaurant after a part of the cave system (Magdalena), or how to wear a uniform, etc. At first, you're considered demanding, over time, however, things become normal practice.
Katja Marjan has strong emotional intelligence and empathy, so he's always been able to pass this on to our employees. But I used to be fussy too. There was a time when I started each day by reading every single TripAdvisor review. This consistency was vital for everyone to realise that it's important how each individual employee behaves towards visitors. Although we're a mass-tourism destination, all visitors must enjoy their experience individually, which requires a unique approach to each of them. I think we're quite successful.
Marjan We started communicating with our employees in terms of the visitors' perspective and satisfaction. It wasn't me who was dissatisfied, it was visitors. It's visitors we work for, so they deserve an apology, not me. If a visitor feels the tour was too rushed, the guides weren't dressed well enough or the organisation was poor, we'll improve things for their sake. It's them who pay our staff's salaries.

The postojnska-jama.eu website received four Websi awards in various categories.
Although we're a mass-tourism destination, all visitors must enjoy their experience individually, which requires a unique approach to each of them. I think we're quite successful.
One of the major steps forward we worked on together was to rebrand Postojna Cave and present it as part of the Postojna Cave Park. Was this a vision you pursued from the very start or did all things align nicely at some point and it was time for this step forward?
Katja When the two of us took over, the only thing on offer was cave tours. The Vivarium did exist, but no one paid any attention to it. Marjan was aghast at this.
Marjan Half a million Postojna Cave visitors and 24,000 Vivarium visitors! When I asked why people don't go to the Vivarium, I was told they come here to see the cave. Well, in 2019, Vivarium had 136,000 visitors. The Predjama Castle situation was similar, it seemed to be far away. But when you're on a trip, everything within a 50-km radius seems close. If you've come to this part of the world and you can see two world-famous attractions, a 10–15 minute drive is nothing. I find this change in thinking very important. We enhanced the park with natural and cultural heritage, but also with a range of hospitality services.
Katja Basically it was a natural course of action. We expanded our range of services and made it part of our communication. When it came to building the Postojna Cave Park brand, Innovatif showed more courage, which, however, was a logical consequence that proved very successful. We emphasised that this was a wider area, a destination with multiple products and experiences.
Marjan The Park was needed because the average time spent here was 2.5 hours. If you market a single attraction, this is how long visitors will plan to spend visiting it. We, however, offer sights and things that require several days.
There's always something going on in Postojna, from reviving the cave and renovating the hotel to the discovery of the Secret Rooms...Ten years have probably passed quickly?
Marjan We set a frame, but we had no idea how big it was. This canvas was created gradually and is now very big. Yet, if someone had told me back then that we would do all this in ten years and would now be completing the promenade renovation, I would'v told him he was crazy. These past 10 years have really gone by in a flash. It seemed like only a year.
There seems to be a common thread in all your projects. You've restored the Postojna Cave to its former glory, breathed new life into the Vila Planinka hotel, given a new purpose to the Proteus apartments in Postojna. Is what you are looking for forgotten and abandoned spaces that you can breathe new energy into?
Marjan We haven't done a single thing that included building on a new square metre of land. I didn't look for degraded areas on purpose, but when one came up, I recognised it! I find these areas have some invisible energy. Think about the people that pass through places like Vila Planinka and Postojna Cave! They leave something behind and then it's much easier to breathe life into such a thing than some new construction without such energy. Vila Planinka came to life incredibly quickly, probably this is why. I think it's one of our greatest successes.
Katja According to the Slovenian tourism strategy, Slovenia is a green and boutique destination. If new factories are built on fertile fields, I don't think that's in line with this strategy. There are many buildings that should be revitalised first before encroaching on new land. We're both committed to that.
Marjan This is not just a responsibility towards the current era, but towards several generations.
When it came to building the Postojna Cave Park brand, Innovatif showed more courage, which, howeverhowever, was a logical consequence that proved very successful.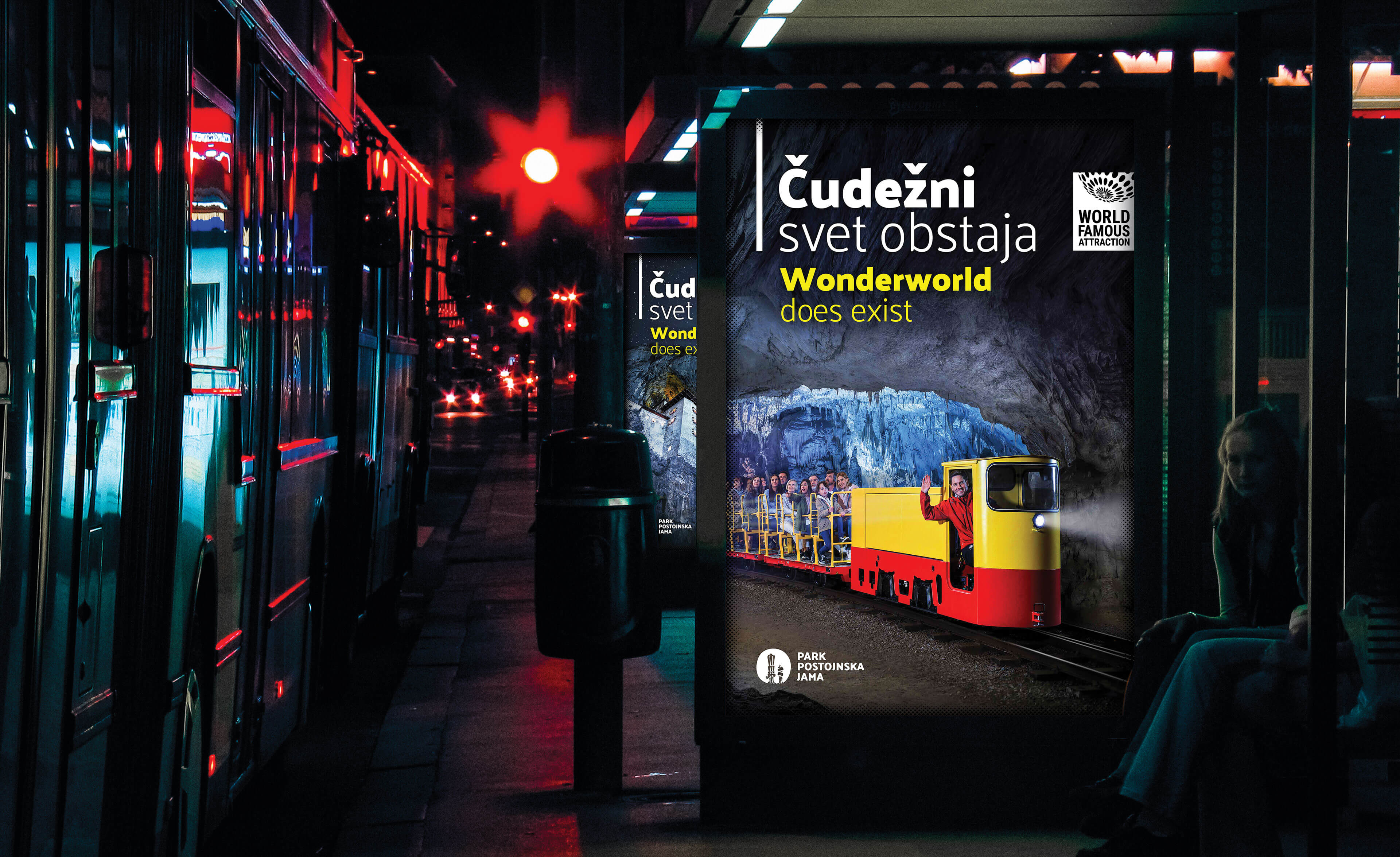 Mr and Mrs Batagelj, although you're a finetuned business duo, you very rarely do joint interviews. What is your formula for successful business collaboration?
Marjan I think this is our second joint interview, although we've been told they are the best (laughing). We do everything with utmost respect for each other. You can't work together in the long run if you don't get along and if your business decisions don't have a common thread. We usually see things in a similar way, even when we don't speak. We may not always agree, but we have great respect for each other's opinions. When it comes to marketing, Katja has the final say, I can only share my opinion. And vice versa when it comes to business decisions.
Katja I don't like speaking in public and I avoid it if I can. There's no need as Marjan is a brilliant speaker. He's my best voice and gets my ideas across. He's of great help when I'm indecisive. He says it's better to make a random decision than not making one at all. And that's what moves things forward.
Marjan The worst decision is the one you don't make. We'll fix it if need be. But there haven't been many times we had to. Perhaps it is fortunate that we've made more good decisions than bad ones so far.
Should one leave work at work? Do you ever spare each other some work-related things?
Katja We live and breathe our jobs, it's our way of life. We don't see it as a burden, but I am lucky because Marjan spares me many difficult things that he knows he can solve on his own.
Marjan It would be hard, if not impossible, to keep our work and personal lives separate, as they make up a whole. Like some who say they can switch off at home. You can't replace your head, it doesn't work that way. I do try to spare Katja certain things. Andvice versa, I don't get to hear everything about marketing either.
There doesn't seem to be a challenge that's too big for you. Who's more fearless of the two of you?
Katja Marjan isn't afraid of big things, I'm more careful. He is like this by nature – trusting, open, he always sees positive things. But I'm the first to see what can go wrong, and I wouldn't tackle major projects without him.
Marjan I can't imagine not doing everything we do together. We have a common approach.
Katja Yes, but he is the more fearless one.
If someone had told me that we would do all this in 10 years, I would've told him he was crazy. These past ten years have really gone by in a flash.
What does the next decade have in store, what will be the main topic of the next chapter, and what will drive you?
Marjan When I took over the Postojna Cave, everyone knew that I tend to change industries every 10 years. But I told myself that this time maybe I wouldn't. But because of the coronavirus-related crisis, I had to change my way of thinking. I see two possible paths. We will either continue to focus on tourism, where we have the most experience, or will we diversify to make sure we're not so sensitive to the challenges ahead. Because no crisis is the last one. If you'd asked me this question a year ago, my answer would've been different.
Katja Although we had wished this decade was calmer, we realised during the epidemic that we don't actually want this yet. We were forced to stay at home, and that's not natural. We're meant to be on the move. A body in motion craves motion, a body at rest craves even more to rest.