I firmly believe in the strength of our team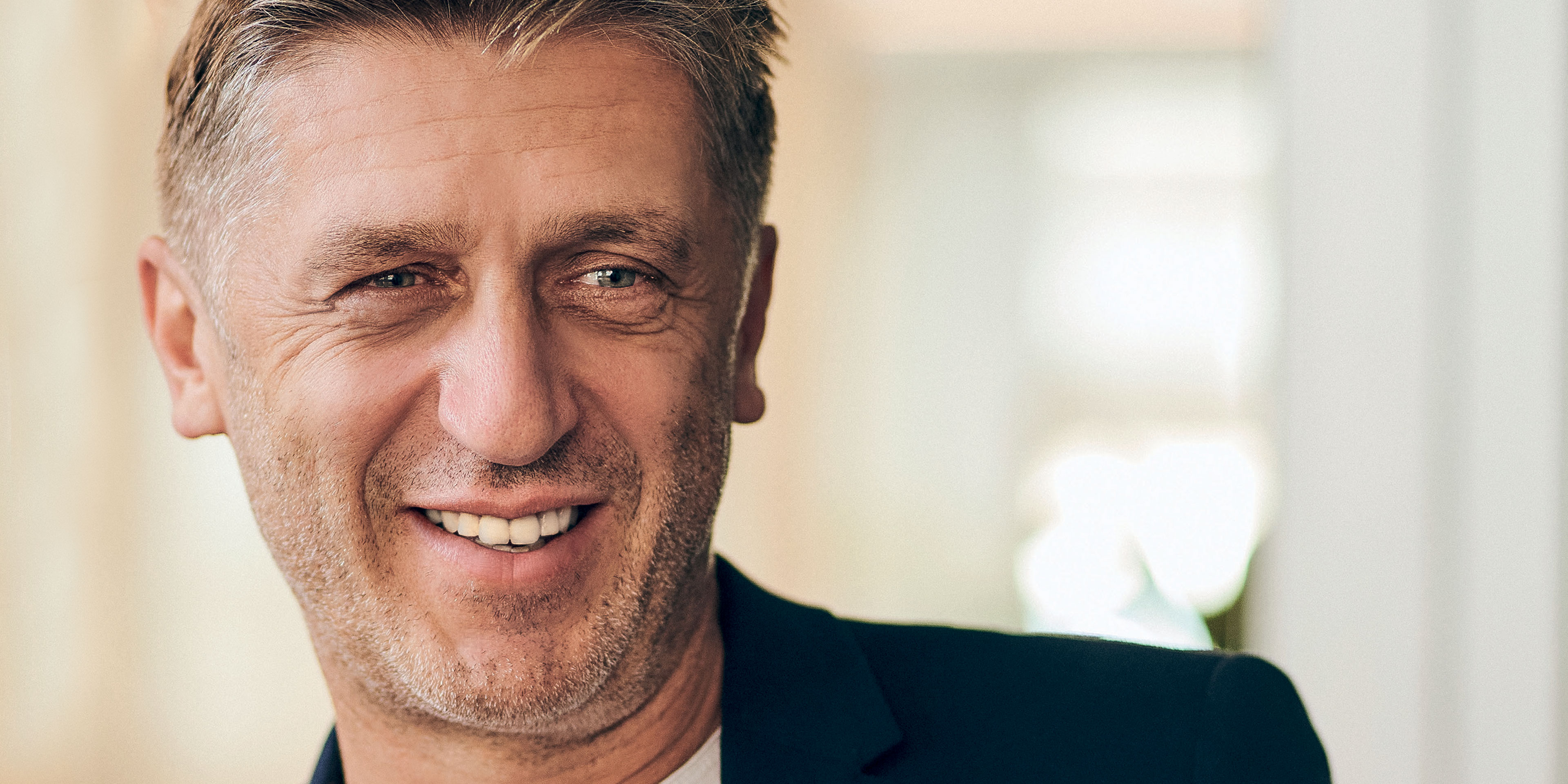 Being innovative is in the foreground of everything we do; this has been our motto for 17 years. Jože Šulman, Managing Director and Partner at Innovatif, remembers how everything began and how the company changed alongside the digital sphere. He is proud of the more than decade-long partnerships with clients and the carefully selected and curious team that is always on the lookout for innovations.
Almost two decades have passed since the beginning of Innovatif. We, too, have gone through various transformations on this journey and grew with changes, but have always been oriented towards finding the best solutions for our clients. These were exclusively digital at the start, were they not?
It is true that Innovatif was focused exclusively on digital solutions 17 years ago. Most of the team – or, as I call us, pioneers, however, came from different communication agencies or design studios, so we have always had a certain broad-mindedness. Everything was still very new and unknown back then, but we thought it was worth investigating. At our start, IT departments ordered websites so there was very little understanding that a website is primarily a communication solution on a technological platform. People in the marketing department avoided such projects because they were worried they lacked the technological knowledge. When we moved from "pure marketing" to setting up business and sales processes, we began to collaborate with management and sales. This is precisely what, in my opinion, constitutes our added value and our core; understanding all three dimensions, which is why we also added them to our signature: Innovatif. Business. Brands. Communication. To successfully operate a business requires mastering both technology and communication, which is represented by our logo in the form of a butterfly. One wing represents ontent and the other one technology; and in order to successfully fly and grow, a butterfly needs both wings.

At Innovatif we believe that, just like a butterfly needs two wings to fly, it is necessary to master both pillars – communication and technology – in order to successfully manage a business.
Constant development is a requisite for survival in our field. But what has remained the same?
I think that collaboration between the technological and communication aspect remains at our core. Companies have themselves started to devote more attention to connecting departments, while at the same time, we have gained better conversation partners on their side. After we spoke only about websites for the first few years, we have been discussing a wider presence, online platforms, brands in a digital environment and the interaction within the technology sphere for a while now - we are talking about a certain virtual existence of a brand.
Changes are a constant in our business, and how we handle them significantly reflects the nature of a company. What are Innovatif's characteristics and what is the main principle for successfully navigating a sea of change?
I believe a curious team that constantly develops and learns is the key to success. We simply cannot "fall asleep at the wheel." But this desire has to be present both in individuals and the company that encourages that. We always have to be searching for something new to upgrade our work in order to be able to always offer something fresh to our partners. A certain measure of cautiousness is necessary, however, to make sure that solutions will work in the long term. Experimenting is welcome if it is based on knowledge and past experience as well awareness of your limits. You only risk what you can afford to lose or where you know you're safeguarded. After 25 years in the business, I would call myself a conservative gambler (laughter). I always bet only as much as it is still safe for my team or company.
Hybrids are emerging on the market and the division between classic advertising, digital and media agencies no longer applies. Where in this landscape does Innovatif stand?
These labels have been too narrow for many for a while now – we belong to all of these categories and at the same time to none of them. We offer both strategic consulting for brand management as well as digital development and media coverage to our clients. We have a comprehensive and business-based approach; if we are able to offer communication and digital services within Innovatif in order to achieve the set objectives, we do so; otherwise we are happy to collaborate with other partners. What is key is that our clients receive comprehensive solutions and strategic direction which will work out for brands in the long term.
I believe a curious team that constantly develops and learns is the key to success. We simply cannot "fall asleep at the wheel."
We are definitely most proud of our long-term collaboration with clients who have trusted us for more than a decade. What kind of added value does this produce? Are there any drawbacks?
It is certainly an advantage if you already know your client and the business logic well, because you do not have to lose time on learning and discovering the unknown. The purely human component is also important; it is pleasant to work in an environment with people who trust and value one other. Any drawbacks? Clients would perhaps say that a lack of fresh perspective can be a drawback (laughter), which I disagree with, because I find that a good understanding of the topic is crucial. From our perspective, a negative side to this type of collaboration would be if clients took us for granted. But because the beauty of long-term relationships is in mutual respect and trust, there are no drawbacks, really.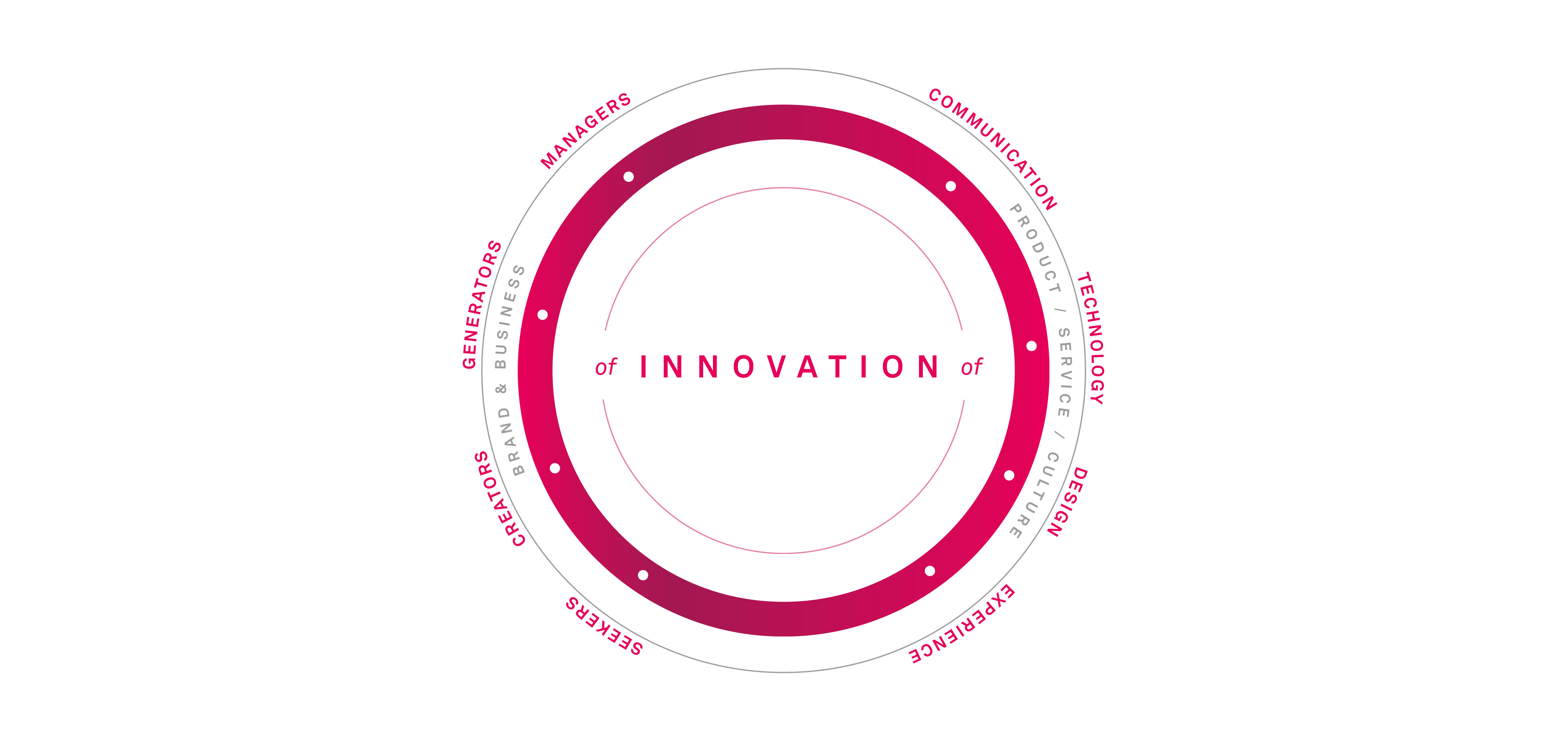 I believe in comprehensive brand management where inventiveness leads our thinking, operating and decision-making. That is how we will always be prepared for changes.
We could say that every team, especially in the world of agencies, has its own personality and values, which connect it. What do you look for when choosing new employees to build your team?
This might sound a bit odd, but when choosing new co-workers, I look for similar characteristics that I would want in a friend. Expertise is, of course, the basis, but I rely primarily on my intuition and what I learn about a person in the interview. Expertise alone simply does not suffice and it is easier to make up for a lack of expertise than personal traits or commitment. I am interested in who a person is, how driven they are, how they think, what their values are and whether those values are close to Innovatif's own values. This type of thinking is perhaps more typical of smaller companies, while there are almost forty of us already! It works nevertheless. All in all, we spend at least half of the hours we are awake together. This is why it matters who is sitting next to you, whether you can trust them and go for a beer with them.
What would you say about this past year, which was marked by the epidemic? How have we sailed through it?
I have always believed in the strength and commitment of our team. I will, however, admit, that I was very touched by how we stepped together in these odd times. I often think about that, really. You can tell that the foundations of our trust and relationships built over the course of many years are strong. You cannot just simply make up for that in one night. This is also why we were able to overcome all challenges so successfully. The months-long remote work ran practically without any issues; the team kept their motivation and drive and, above all, their good energy. I will admit, though, that I am still the happiest when I see the whole Innovatif team face-to-face and not on a screen; that we can have a cup of coffee together again without without worrying about anything and talk.
I have always believed in the strength and commitment of our team. I will, however, admit, that I was very touched by how we came together in these odd times. You can tell that the foundations of our trust and relationships built over the course of many years are strong.