How were multiple state administration sites combined into a single, easy-to-navigate website?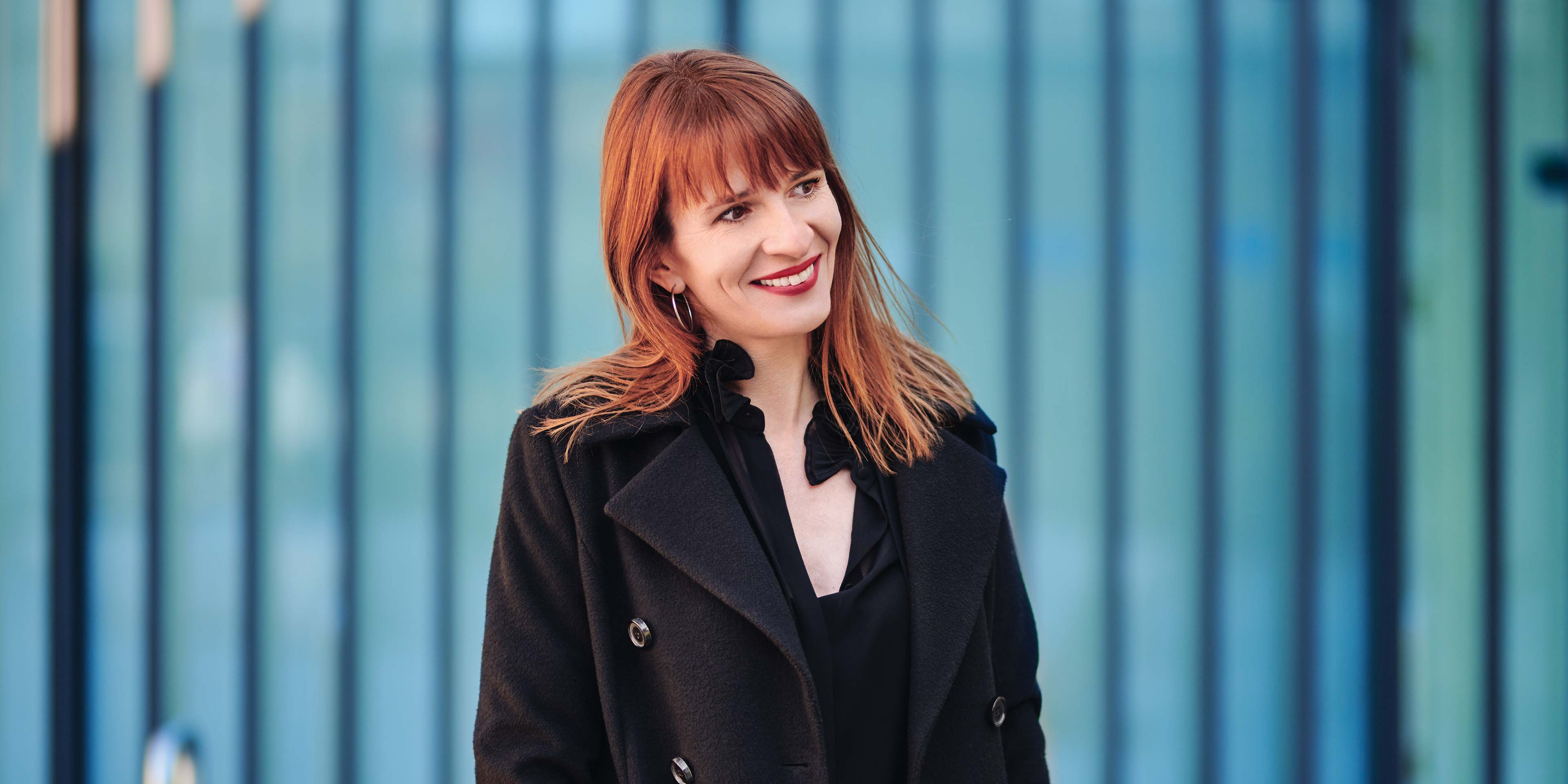 The GOV.si portal is considered one of the most extensive projects in the history of the Slovenian national administration website. However, after speaking with Tina Kuliš, Project Manager, even this big challenge seems perfectly feasible. She surrounded herself with the right people and used her immense optimism to convince them that nothing is impossible if you know what your goals are and believe in what you do.
The Slovenian state administration website, GOV.si, was launched on 1 July 2019. This one-stop website presents more than 100 ministries, government offices, ministerial bodies and administrative units, as well as contains all the key information about their work and projects. What did this day mean to you as the leader of this important project?
Actually, I was mostly worried whether everything would be up to the standard. I wasn't thinking about how big a change this was, back then it was just another project that needed to be completed, and it was. Of course, I'm aware that everyone involved invested a lot of energy in it. A major milestone was 2 September, when we closed the existing site. But even then, this was not yet a finished product. It was just one of the first steps on the path that's coming to an end in November 2021.
But it was an important step, wasn't it?
It sure was. I know that the entire project was an important step in the right direction, but the project was kind of meant to be done at that particular time and at such an extent. We had the right people in the right place, with the right sort of energy, and the belief that the project was doable. It now seems that we really enjoyed our work, which wasn't easy, but we made it because we believed we were doing the right thing.
We had the right people in the right place, with the right sort of energy and the belief that the project was doable.
Listening to you, it seems you tackled the project with lots of optimism. Is that true?
It is. I think it's very important to have a positive approach to everything you do, to find solutions and to be an optimist. Especially when it comes to such large projects with countless possible scenarios. But sometimes this is not the best thing, so I like to surround myself with people who also see anything that could go wrong. It's also very important to know how to simplify things, understand them and imagine them. I need to see a clear picture first, so I don't waste time with details later.
You had a very large team of people who needed to be convinced, prepared and guided. How many meetings and gatherings did it take to get things running?
Actually, not all that many. If you can explain to people why certain things are done and what's expected of them, things go in the right direction on their own. In fact, it was easier to direct the representatives of a wider group of state administration bodies, who had to see the bigger picture, than members of the main team, where more coordination of different opinions and details was needed.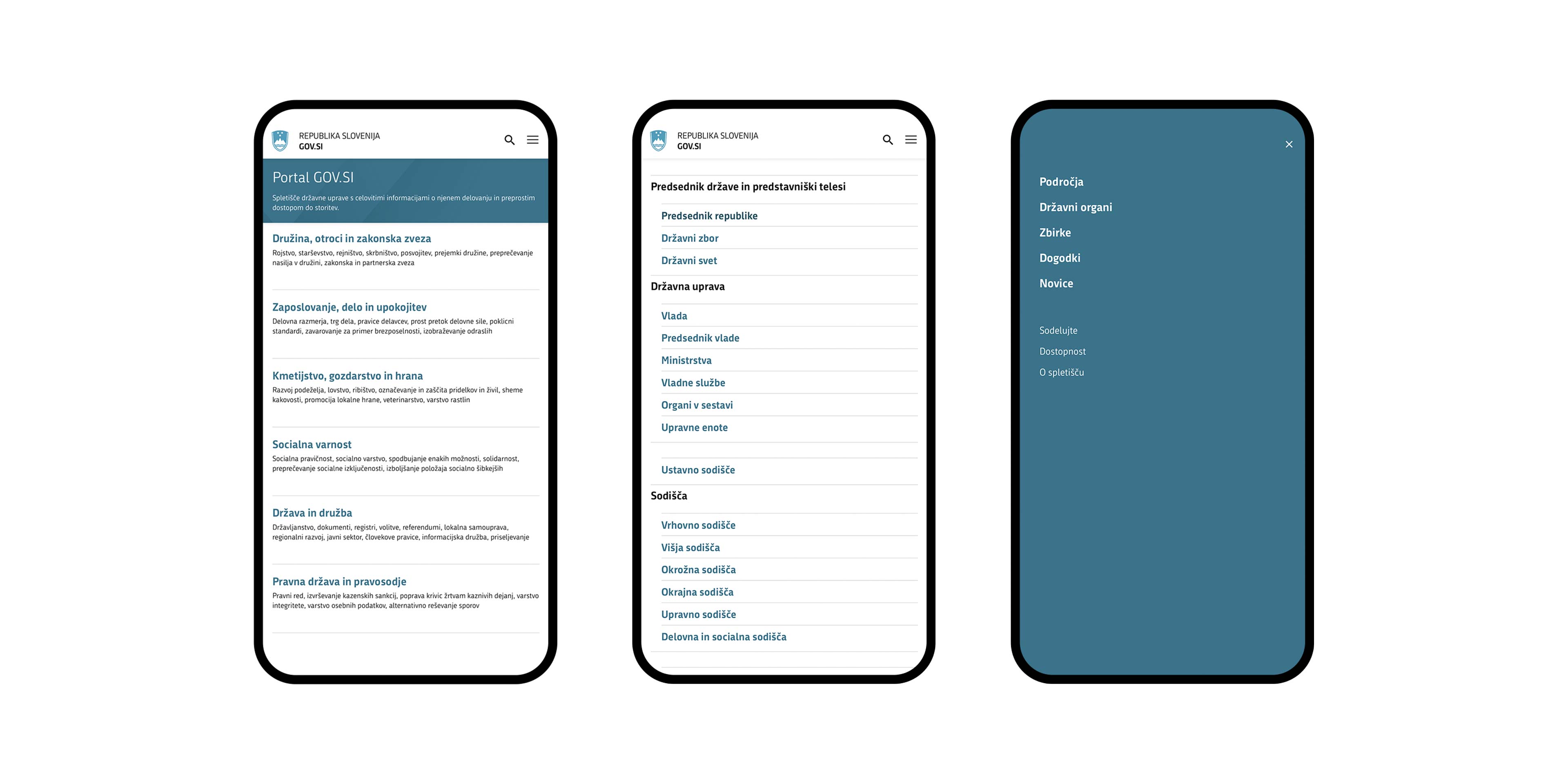 Let's go back to the beginning. Why was there the need for a new state administration website in the first place?
Mainly because a unified system had not been set up and each body that received some funds or the management's initiative set up its own website. And all of a sudden, there was a bunch of very different individual websites. The first to make us think about a single website were the users who sent us comments wanting the information to be accessible at one location. On the other hand, the same problem was faced by the editors of individual websites, who had to enter the same content in multiple places. In short, there was lots of confusion. And the content is still not completely unified. That's why I'm saying that this is an ongoing project. We're still working on a unified system and rules so it will be clear to everyone what the primary source of individual state administration content is.
This was a huge team, so communication and work had to be simplified by first creating a core team and then acting as a coordinator between the core team and the rest.
When did you become part of this story?
My first web project was setting up the eugo.gov.si website in 2012 – this is a website for foreigners who want to start a company in Slovenia or work here. I did have prior marketing knowledge, but I became part of this story mainly wanting to learn how to build websites. Then, in 2014, I was in charge of the eVem upgrade project; from an online app for LLC and sole proprietor business registration, eVem developed into a single online business point. I also dealt with a uniform web editorial policy. I was hungry for new challenges.
Another project partner needs to be mentioned – Ukom (The Government Communication Office), which plays an important role as the content coordinator, right?
That's right, the GOV.si website wouldn't even exist without Ukom. It seems that the stars really aligned at the time – the right people were found at Ukom and it didn't take us long to find common ground. Matjaž Kek of Ukom and I had the opportunity to put together the kind of team I wanted and we all worked towards a common goal. We had absolute support, understanding and trust at all levels. Another extremely important part was the collaboration with the Innovatif team. At this point, I'd like to mention Tomasz Pirc, whose professional expertise, prudence, creativity and dedication contributed significantly to a successful project.
So this project involved teams of various state administration bodies, as well as many different outside experts and contractors. How difficult was it to coordinate all these teams and individuals?
This was a huge team, so communication and work had to be simplified by first creating a core team and then acting as a coordinator between the core team and the rest. In this particular case, the core consisted of three people from the Ministry of Public Administration, another three from Ukom and one person from Innovatif. In total, there were seven people who, if necessary, dealt with other project members. All the drafts were first prepared by this core team and were then coordinated with a wider team. We didn't always have to meet, mostly we communicated via email or phone.
Now let's talk about the GOV.si web editors. There are more than 500 of them, taking care of various content areas. What does the web editing entail on a daily basis?
As part of the system each state administration body has its own editor-in-chief, and these editors are the ones who communicate directly with Ukom – the main GOV.si content coordinator, and vice versa. Each editor-in-chief has his/her own editorial team, which is organised in its own way, i.e. it's up to them to decide how many editorial meetings are needed and in what way they obtain materials to publish. Ukom has established standards for GOV.si content publishing and makes sure they are applied. The Ministry takes care of the editors' training, be it the use of the Silverstripe content management system or any other training related to accessibility, web writing, user experience etc. Ukom is the main content coordinator and our task was to establish the system and to complete the process.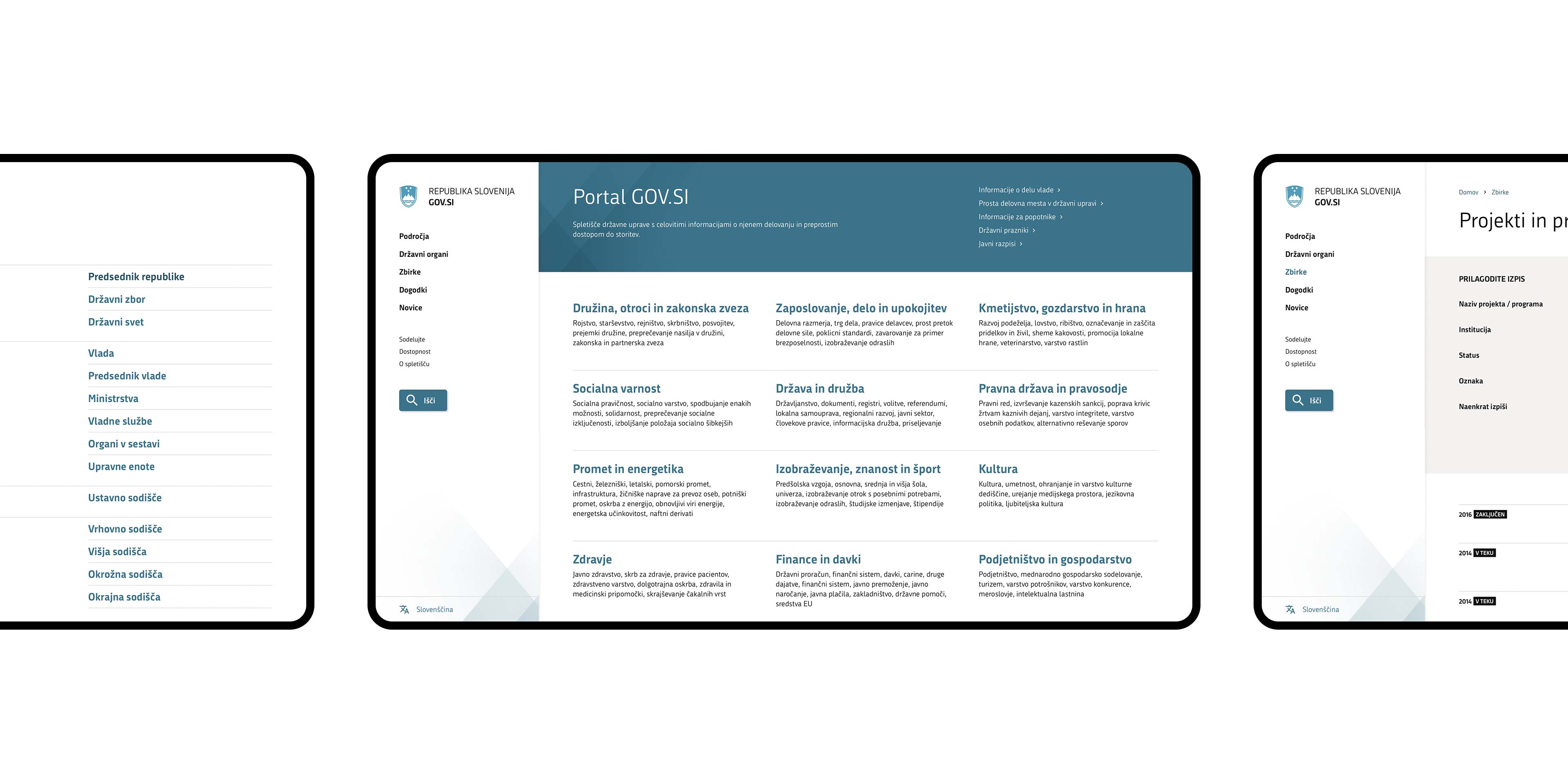 How about the editors' experience with using the Silverstripe content management system?
We involved the editors in the project months before the website launch by teaching them about Silverstripe, and encouraging them to start adding content to the GOV.si web development environment. Based on their feedback and suggestions, we optimised the editorial interface and the front end, thus making them part of the website creation. There was still some confusion at first; now that most of the trainings provided by Innovatif are done, there are still some trainings left for new web editors and anyone who wants to brush up their knowledge, and in-depth training about other system functionalities. Everyone can attend the trainings several times, if they wish to. I've been told the web editors are happy with the acquired knowledge.
Working on the state administration website, you draw on the experience of other countries – the UK, New Zealand, the USA... What are the differences and similarities compared to their models?
We learned a lot, but our solutions are partly different. For example, the British website presents information and procedures, the Finns decided to focus on the presentations of individual state administration bodies. We presented all the information in one location, not only in terms of an individual body's work, but also the content by individual areas. Service portals, however, were left unchanged, as they work just fine. For instance, when it comes to education – which is dealt with on the eGovernment and GOV.si sites– the content is presented on the GOV.si site. However, for any special procedures, such as nursery – or secondary-school enrolment, users are redirected to the service portal (eGovernment). This content integration is very important, with a vision of setting up a unified state administration system. That is our site's special feature.
We presented all the information in one location, not only in terms of an individual bodies' work, but also the content by individual areas. Service portals, however, were left unchanged, as they work just fine.
What are the three key advantages of the GOV. si website?
The website's key added value is that it requires state administration bodies to work with one another, as this allows quick and easy access to comprehensive information for users. We achieved this by setting up a web content management system with clear roles, rules and objectives. For users, a great benefit is that they can access the same information in different ways – either through the content area or through the previous system they were used to. In terms of the system itself, another benefit is that the content is now entered at a single location and can be displayed on different pages.
Do you keep track of the users' feedback?
Yes, we do, constantly, and the feedback is extremely valuable to us. I'm pleased to say that the feedback has been positive for the most part and the website provides users with the information they need. Of course, we have received some criticism, which is extremely useful because we can optimise the content and contribute to our main goal: to be useful.
If you started the project today, would you do anything differently?
Not a single thing, everything happened exactly the way it was supposed to, at the right time, with the right people. Well, maybe we could've presented the website redesign a bit differently so people would better understand that we have consciously decided to launch the website, which is not yet completed and is being updated, as well as what the aim of the redesign was. It takes time for people to get used to change. But there'll still be opportunity for us to do this.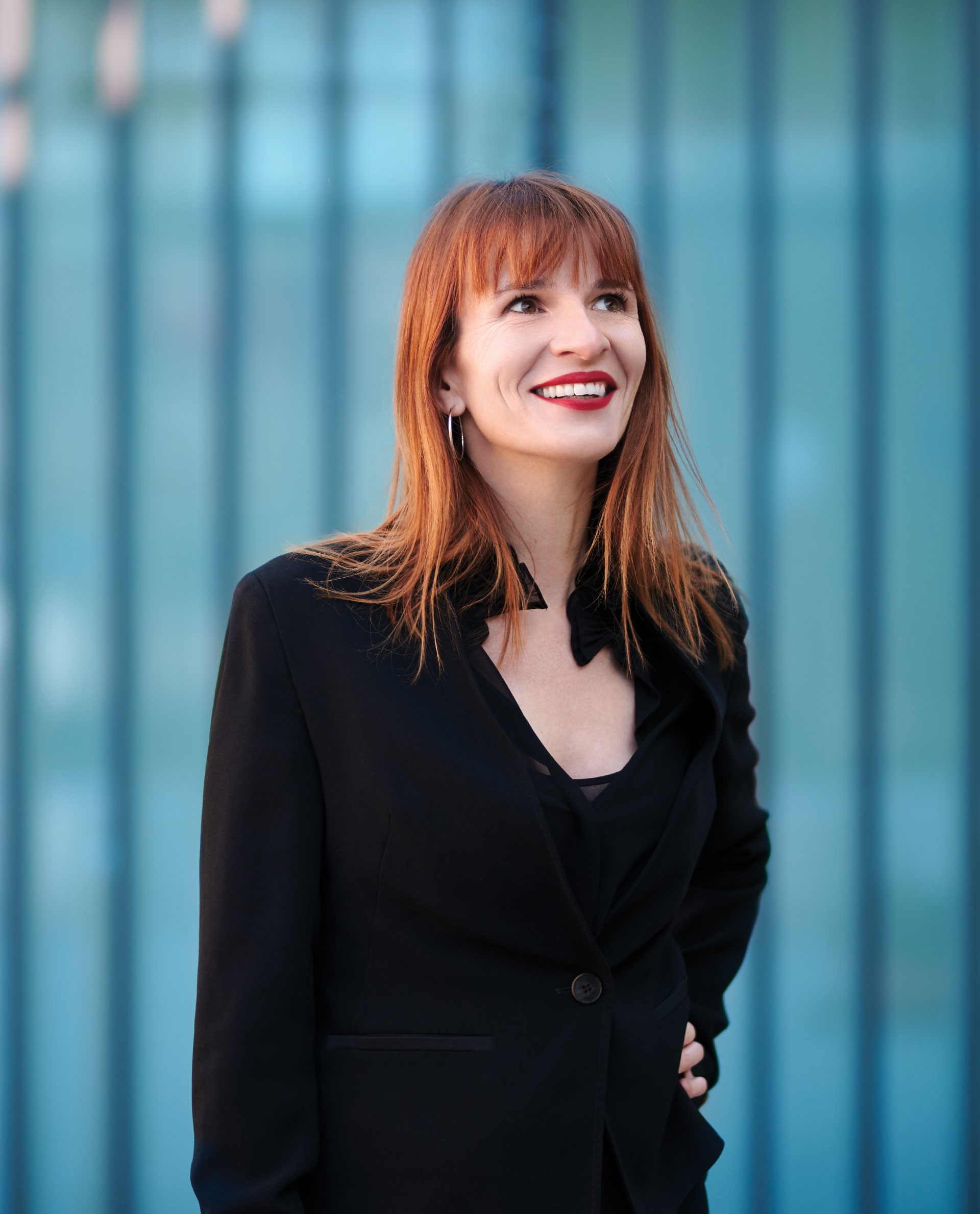 What was the hardest thing about this project for you?
To be honest, the thing I had most trouble with was myself as I'm quite impatient and stubborn. My team read online How to build a web editorfriendly website innovatif.com/innsights consists of wonderful people, who I really appreciate, so I am constantly learning to pay attention to their opinions and also to admit that I'm sometimes wrong.
The GOV.si website has received two prestigious awards – the 2019 Brumen Award for Excellent Slovenian Design and the 2020 Netko Award in the Best Public or NGO Website category. How important are these awards for you?
I'm happy about the awards as they are the recognition of our work and proof that we're heading in the right direction. And because experts in our field can see things in a totally different way from the rest. At first, we received lots of design-related criticism, but then we won this award. However, we're not at the end of the road yet.
The GOV.si website's key added value is that it requires state administration bodies to work with one another, as this allows quick and easy access to comprehensive information for users.
However, this is the final project stage. What's next?
Quite a few things that may not even be visible, but are very important. There's another round of web-editor trainings ahead of us. Uniform standards for all state administration sites and a uniform web editorial policy are being established, and there's also the GOV.SI website upgrade to do. There are many more such improvements, all of them to ensure the most useful and simple content.